Akumulacija Ni i Cr u organima vinove loze uslovljena ishranom azotom pri rekultivaciji peskovitih deposola
Accumulation of Ni and Cr by grapevines organs affected by nitrogen nutrition during the recultivation of sandy deposol
Author
Trajković, Ivana N.
Mentor
Ličina, Vlado
Committee members
Antić-Mladenović, Svetlana
Manojlović, Maja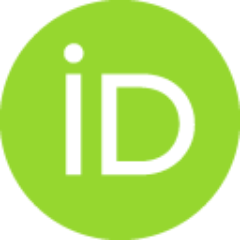 Marković, Nebojša
Tomić, Zorica

Abstract
prekrivaju plodno zemljište, su jako heterogeni i vrlo nepovoljnih fizičko-hemijskih osobina što u velikoj meri otežava proces njihove rekultivacije. Ovome posebno doprinosi visok procenat mehaničke frakcije peska, koji pored slabog zadržavanja hraniva i vode za gajene biljke u procesu rekultivacije, omogućava i njihovo razvejavanje eolskom erozijom što stvara dodatni ekološki problem. Stoga, ponovno uspostavljanje biljne proizvodnje na ovim površinama nakon završene eksploatacije uglja, zahteva i dopunsku primenu hraniva đubrivima i određenih rekultivacionih materijala. Pri rekultivaciji ovih površina prvi put je korišćena vinova loza, a za njen uzgoj planirane su i rekultivacione mere koje su podrazumevale primenu različitih izvora hraniva (NPK, sporodelujuće đubrivo, MAP) i bonifikatora zemljišta (zeolit). Pre postavljanja ogleda (3ogleda) je urađena detaljna analiza supstrata (mehanički sastav, agrohemijska svojstva), a određen je i sadržaj teških metala (ukupni, pristupačni po meh
...
aničkim frakcijama i dva tipa sekvencijalne ekstrakcije). Ispitivani deposoli su vrlo siromаšni orgаnskom mаterijom (0,01-1,2 % Corg), ukupnim N (0,01-0,06 %), pristupаčnim P2O5 (3,2-7,2 mg/100g) i K2O (3,5 -11,8 mg/100g), а pH reаkcijа ovih deposolа je dosta varirala usled njegove heterogenosti (pHH2O od 5,05 do 9,13).Minerаli gline su u deposolimа zаstupljeni u niskomprocentu (5-6%), dok dominirаju krupna i sitna frаkcija peskа (80-85%). Koncentracija teških metala je bila ispod MDK vrednosti, izuzev Ni koji je bio blizu kritičnih 50 mg/kg (45,34 mgNi/kg). Njihove pristupačne količine su takođe bile jako niske i vezuju se za frakciju sitnog peska. Sekvencijalna ekstrakcija pokazala je da su svi ispitivani metali (osim Pb), u najvećem procentu zastupljeni u rezidualnoj frakciji, ali da postoji opasnost od mobilizacije Ni, Cu od strane biljaka. Istraživanje je obuhvatilo tri vegetaciona ogleda. Prvi ogled u sudovima se bavio postupcima rekultivacije deposola gajenjem vinove loze, dok je drugi ogled postavljen u poljskim uslovima sa primenom istih đubriva i bonifikatora. Treći ogled u sudovima bio je postavljen u cilju iznalaženja uzroka pojačanog usvajanja Ni i Cr kod vinove loze pri primeni MAP đubriva koje se javilo u prvom ogledu. Analiza biljnih organa u prvom ogledu je pokazala da se Ni nakupljao u svim organima čokota u povišenim koncentracijama (posebno u korenu gdeje Ni dostizao 94,60 mg/kg) prilikom primene visokih doza MAP-a. Sa ovim dozama MAP-a rasla je koncentracija Ni i u ostalim organima vinove loze, uporedo sa povećanjem njegove pristupačnosti u deposolu. Takođe, primećena je i translokacija Cr do nadzemnih organa, mada u literaturi postoje podaci da je Cr vrlo slabo pokretan u biljkama...
This research was conducted at deposols near the power plant "Kostolac". Those deposols, which are formed during the surface coal exploitation and cover fertile soil are extremely heterogeneous with very unfavorable physical and chemical properties which renders the process of their recultivation difficult to a great extent. This phenomenon is further enhanced by high percentage of mechanical fraction of sand, which influences poor retention of nutrients and water that are essential for plants grown during the recultivation process. Also, sand scattering by wind erosion makes an additional environmental problem. Therefore, the re-establishment of crop production in this area, after the coal exploitation, requires also additional application of fertilizers and specific recultivation materials. In this research, grapevine was used for the first time for the recultivation of this area. Planned recultivation measures for the cultivation of the grapevine included the usage of different sour
...
ces of nutrients (NPK fertilizer, slow release fertilizer (SRF), MAP and soil conditioners (zeolite). Before the experiment (3 experiments) was performed, a detailed analysis of deposols was done (in terms of their mechanical composition, agrochemical properties) and also the content of heavy metals in deposols was established (total content, available content in mechanical fractions and two procedures of sequential extraction analysis).The deposols under research were very poor in organic matter (0.01 to 1.2 % TOC), total N (0.01 to 0.06 %), available P2O5 (3.2 to 7.2 mg/100 g) and available K2O (3.5 -11.8 mg/100g). Due to heterogeneity of deposols, their pH value varied significantly (pHH2O from 5.05 to 9.13). Clay minerals were present in a small percentage (5-6%),where as fractions of coarse and fine sand were predominant (80-85%). The concentration of heavy metals was below the MAC values, except for Ni, whose concentration was near the critical concentration of 50 mg/kg (45.34 mg Ni/kg). Available amounts of heavy metals were also very low and mostly attached to fine sand fraction. Sequential extraction procedures showed that all of the investigated metals (except for Pb), were present in the highest percentage in residual fraction, but there were also some indications of potential risk of mobilization of Ni and Cu on the part of the plants. This study included three vegetation experiments. The first experiment which was performed in pots dealt with the processes of deposols recultivation by growing grapevine, while the second experiment was set up in the field with the addition of the same fertilizer and soil conditioner as in the first one...
Faculty:
Универзитет у Београду, Пољопривредни факултет
Date:
28-10-2014
Projects:
Keywords:
deposol / deposol / teški metali / nikl / hrom / vinova loza / sekvencijalna ekstrakcija / heavy metals / nickel / chromium / grapevine / sequential extraction