Mikrobiološka aktivnost oštećenih zemljišta na lokacijama rudnika mrkog uglja i biljno mikrobne interakcije u procesima ekoremedijacije
Microbiological activity of degraded soils at location of brown coal mine field and plant microbial interactions in ecoremediation processes
Author
Hamidović, Saud R.
Mentor
Lalević, Blažo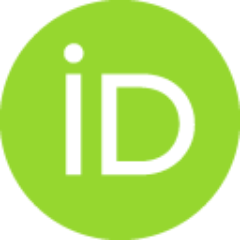 Committee members
Raičević, Vera
Krivošej, Zoran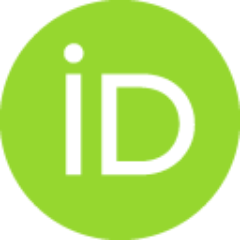 Čolo, Josip
Muminović, Ševal

Abstract
Rudnik mrkog uglja "Kakanj" je jedan od najstarijih rudnika u Bosni i Hercegovini. Eksploatacija uglja na teritoriji današnjeg basena Kakanj potiţe još iz perioda austrougraske vladavine. Godišnja proizvodnja od nekoliko miliona tona mrkog uglja doprinela je razvoju ovog dela Bosne i Hercegovine. MeŤutim, eksploatacija uglja dovela je i do negativnih posledica po ţivotnu sredinu, odnosno kontaminacije zemljišta, vazduha i vode, kao i do smanjenja biodiverziteta. U isto vreme, aktivnosti tokom eksploatacije uglja dovode do nastanka velike koliţine otpadnog materijala koji se odlaţe na površinu zemljišta. Degradacija zemljišta, usled intenzivne eksploatacije uglja, je jedna od karakteristika ovog podruţja i vodi ka formiranju zemljišta sa niskim proizvodnim kapacitetom. Zbog ovakvih uslova, neophodno je izvršiti obnavljanje zemljišta. Tehnologije zasnovane na aktivnosti biljaka i mikroorganizama su pogodne za poboljšavanje kvaliteta degradiranih površina. Cilj ove doktorske disertacije j
...
e ispitivanje mikrobioloških osobina degradiranih ekosistema, mikrobnog i biljnog diverziteta i njihove interakcije u ekoremedijacionim tehnologijama na podruţju rudnika mrkog uglja "Kakanj". Istraţivanja na ovom podruţju obavljena su 2011, 2012 i 2013. godine na tri lokacije: Vrtlište 1, Vrtlište 2 i Stara jama i jama Haljiniši. Determinacija biljnih vrsta izvršena je pomošu kljuţa za identifikaciju, dok su mikrobiološke i hemijske karakteristike i enzimska aktivnost odreŤeni standardnom metodologijom. Rezultati pokazuju dominaciju vrsta iz familije Asteraceae, koje imaju najveši uticaj na oţuvanje prirodnog vegetacionog pokrivaţa. Najveši broj biljnih vrsta je zabeleţen 2013. godine. U najvešem broju uzoraka, brojnost bakterija je veša u rizosferi u poreŤenju sa zonom zemljišta. Ukupan broj bakterija i broj amonifikatora je u najvešem broju uzoraka bio veši u poreŤenju sa ostalim grupama bakterija (oligonitrofili i Azotobacter sp.)...
Coal mine "Kakanj" is one of the ancient coal fields in Bosnia and Herzegovina. The coal exploitation on the territory of today`s Kakanj basin has lasted from the Austro-Hungarian period. The annual productivity of millions of tons of brown coal has enabled the development of the this region of Bosnia and Herzegovina. However, coal exploitation lead to negative consequences of environments, i.e. soil, air and water pollution and biodiversity loss. In the same time, activities during the coal exploitation generate a big amount of waste, which is deposited at the soil surface. Soil degradation, due to intensive coal exploitation is one of the characteristics of this area and leads to the formation of the soils of the lower land capability class. Because of harsh condition, these lands require reclamation. Plant-microbe-based technologies are suitable for improvement of environmental quality of degraded landscapes. The aim of this PhD thesis is determination of microbiological properties
...
of degraded ecosystems, microbial and plant diversity and their`s interactions in ecoremediation technologies in coal mine field "Kakanj". Investigations in this region were performed in 2011; 2012; and 2013 at three location: Vrtlište 1; Vrtlište 2; and Stara jama i jama Haljiniši. Determination of plant species was conducted using the identification key, while microbial properties and enzyme activity was determined using the standard methodology. The results show the domination of Asteraceae species, which hads the most important effect on natural vegetation restoration. The higher plant species number was recorded in 2013. In most of samples, bacterial number was higher in rhizosphere compared with bulk soil. Total bacterial number and number of ammonification bacteria in most of samples was higher compared with other groups of bacteria (diazotrophs and Azotobacter sp.). Abundance of fungi in most of samples was higher compared with actinomycetes number. The lowest microbial activity was detected in barren soil. In most of samples, dehydrogenase activity was in correlation with total bacterial number...
Faculty:
Универзитет у Београду, Пољопривредни факултет
Date:
23-07-2014
Keywords:
Biljni diverzitet / Plant diversity / microbial diversity / ecoremediation / bacterial populations / mikrobni diverzitet / ekoremedijacija / bakterijske populacije