Modelling the electron and hole states in semiconductor nanostructures by the multiband k.p theory
Modelovanje elektronskih i šupljinskih stanja u poluprovodničkim nanaostrukturama pomoću višezonske k.p teorije
Author
Čukarić, Nemanja A.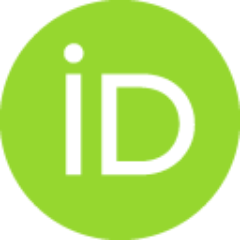 Mentor
Tadić, Milan Ž.
Committee members
Peeters, François M.
Gvozdić, Dejan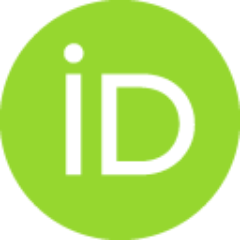 Partoens, Bart
Arsoski, Vladimir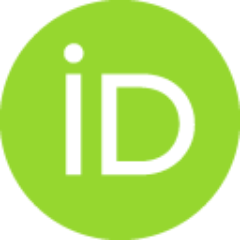 Abstract
The dissertation presents a study of the electron and hole states in various semiconductor nanostructures using the k p formalism. Si/SiO2 quantum wells, GaAs/ (Al,Ga)As quantum wells, GaAs/(Al,Ga)As ringlike quantum dots grown by droplet epitaxy, and ringlike (In,Ga)As/GaAs quantum dots formed by epitaxy in the Stranski-Krastanov mode are all considered. An overview of the techniques which are used to fabricate the analyzed nanostructures is first given. The most basic properties of the electronic structure of silicon and III-V compounds are briefly described. The fundamentals of the k p theory are explained, and then applied to derive the equations of the single-band effective-mass theory. The kp theory for degenerate energy levels, which is the case in the valence band of diamond and zinc-blende semiconductors, is then presented. By using the perturbation theory, the three-band Dresselhaus-Kip- Kittel model of the valence-band states is derived for the case of absent spin-orbit in
...
teraction. The spin-orbit interaction is taken into account in the 6-band Luttinger-Kohn model, whose derivation is also briefly described. The conduction and valence band states of wide band-gap direct semiconductors and their nanostructures are usually well described by the single-band effective-mass theory and the 6-band Luttinger-Kohn model, respectively. The mentioned k p models are well suited for low k states, whereas they cannot be straightforwardly adopted to model states which are far away from the G point. Such a situation arises in silicon, where low energy states in the conduction band have large k. The model which has recently been proposed to handle such a situation is the 30- band k p theory. It is the full-zone approach, which provides an accurate description of the electronic structure of both direct and indirect semiconductors in the whole Brillouin zone. The envelope function approximation, which is a way to apply the k p theory to nanostructures, is also briefly discussed. Also, it is demonstrated how effects of magnetic...
Rezime: Disertacija predstavlja analizu elektronskih i šupljinskih stanja u različitim nanostrukturama korišćenjem k . p formalizma. Razmatrane su Si=SiO2 kvantne jame, GaAs/(Al,Ga)As kvantne jame, prstenolike GaAs/(Al,Ga)As kvantne tačke formirane metodima kapljične epitaksije i (In,Ga)As/GaAs kvantne tačke proizvedene epitaksijom u Stranski-Krastanov modu. Dat je pregled tehnika fabrikacije koje se obično koriste za proizvodnju razmatranih nanostruktura. Osnovna svojstva elektronske strukture silicijuma i III-V jedinjenja su takođe ukratko razmatrana. Zatim su predstavljeni osnovi k . p teorije. Prvo je prikazan koncept ove teorije, a zatim je k . p formalizam primenjen na izvođenje jednozonske jednačine efektivnih masa. Zatim je predstavljena k . p teorija degenerisanih energetskih nivoa, što je slučaj u valentnoj zoni poluprovodnika sa dijamantskom i sfaleritnom rešetkom. Izveden je Dresselhaus- Kip-Kittelov model stanja u valentnoj zoni u odsustvu spin-orbitne interakcije korišćen
...
jem vremenski nezavisne teorije perturbacija za degenerisana stanja.Potom je uzeta u obzir spin-orbitna interakcija u okviru šestozonskog Latindžer-Konovog modela. Stanja u provodnoj i valentnoj zoni u poluprovodnicima sa širokim energetskim procepom obično se mogu dobro opisati jednozonskom teorijom efektivnih masa i šestozonskim Latindžer- Konovim modelom, respektivno. Međutim, primena ovih modela je ograničena na stanja sa malim vrednostima talasnog vektora elektrona k, dok se ne mogu primeniti za opis elektronske strukture daleko od G tačke. Potreba za dobrim opisom disperzije elektronskih zona daleko od centra Briluenove zone postoji u silicijumu, gde niskoenergetska elektronska stanja imaju veliku vrednost k. Pogodna teorija za ovaj slučaj je 30-zonski k . p model. Ovaj metod omogućuje računanje elektronske strukture u celoj prvoj Briluenoj zoni, stoga se može koristiti kako za direktne, tako i za indirektne poluprovodnike. Zatim je ukratko izložena aproksimacija anvelopnih funkcija, koja predstavlja metod za...
Faculty:
Универзитет у Београду, Електротехнички факултет
Date:
25-05-2015
Projects:
Keywords:
silicon / silicijum / III-V compounds / quantum well / quantum dot / quantum ring / k . p theory / multiband / 30-band Hamiltonian / optical absorption / Aharonov-Bohm effect / III-V jedinjenja / kvantna jama / kvantna tačka / kvantni prsten / k . p teorija / višezonski / 30-zonski hamiltonijan / optička apsorpcija / Aharonov-Bohmov efekat