Prostiranje svetlosti u kompleksnim sistemima spregnutih talasovoda
Light propagation in complex systems of coupled waveguides
Author
Radosavljević, Ana B.
Mentor
Hadžievski, Ljupčo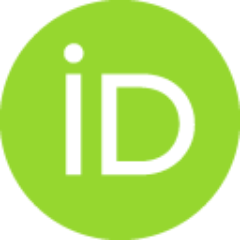 Committee members
Radovanović, Jelena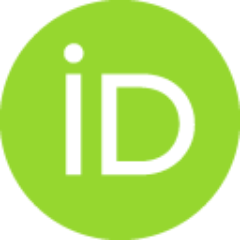 Milanović, Vitomir
Gligorić, Goran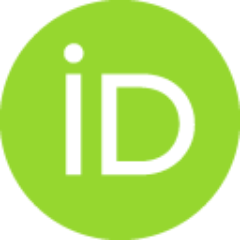 Mihailović, Peđa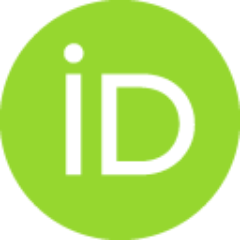 Abstract
Sistemi slabo spregnutih talasovoda, odnosno fotonske rešetke (FR), predstavljaju poznate optičke sisteme za manipulisanje i kontrolu prostiranja svetlosti. Usled periodične modulacije indeksa prelamanja u jednoj, dve ili tri dimenzije i diskretne translacione simetrije, kod njih se mogu definisati odgovarajući frekvencijski zonski spektri sa procepima, slično elektronima u poluprovodnicima, koji diktiraju prostiranje svetlosti. Pored njihove uloge u upravljanju prostiranjem svetlosti, FR su tokom poslednje decenije često korišćene kao pogodan poligon za direktnu eksperimentalnu realizaciju i fundamentalna ispitivanja raznih kompleksnih fenomena poznatih iz fizike kondenzovane materije, kao što su Anderson-ova lokalizacija (AL) i Bloch-ove oscilacije (BO). Ova disertacija se bavi definisanjem pogodnih modela i sprovođenjem odgovarajućih numeričkih simulacija u cilju ispitivanja prostiranja svetlosti u tri različita tipa neperiodičnih, tj kompleksnih jednodimenzionalnih (1D) FR: neuređe
...
nim, kvaziperiodičnim FR i FR sa gradijentom transverzalnog profila indeksa prelamanja. Pri prostiranju svetlosti kroz neuređene i kvaziperiodične FR dolazi do AL svetlosti, dok u FR sa gradijentom transverzalnog indeksa prelamanja dolazi do BO svetlosti. Ovde su proučavane kompleksne FR na bazi fotorefraktivnih materijala, kao što je litijum niobat. Ovi materijali, okarakterisani saturacionim nelinearnim odzivom na svetlost velikog intenziteta, imaju veliki značaj u integrisanoj i nelinearnoj optici i optičkim komunikacijama. Uticaj prisustva saturacione nelinearnosti na AL i BO u kompleksnim FR je takođe razmotren. Pokazano je koji parametri imaju dominantan uticaj na prostiranje svetlosti u svakom od proučavanih tipova kompleksnih FR, linearnih kao i nelinearnih. Na osnovu ovih rezultata, predložen je koncept kontrolisanja prostiranja svetlosti na bazi kompozitnih rešetki dobijenih nadovezivanjem FR različitih stepena i tipova neuređenosti ili različitih vrednosti gradijenta indeksa prelamanja, sa ili bez dodatnog prisustva saturacione nelinearnosti, u pravcu prostiranja svetlosti. Numerički rezultati su dobijeni za realne eksperimentalne vrednosti strukturnih parametara FR koji se mogu postići u fotorefraktivnim sredinama, kao što su širine talasovoda, modulacija indeksa prelamanja i dužine FR. Dinamičke simulacije prostiranja svetlosti u kompozitnim FR ukazuju na mogućnost kontrole prostiranja optičkog snopa kroz ove FR odgovarajućim dizajniranjem njihovih strukturnih parametara. Razmotrene su kompozitne strukture koje pokazuju sposobnost da vrše prostorno multipleksiranje, preusmeravanje ili deljenje ulaznog optičkog snopa što bi moglo biti upotrebljeno za bržu obradu optičkih signala. Istraživanje dato u ovoj disertaciji predstavlja doprinos novom polju razvoja primena neperiodičnih optičkih sistema.
Systems of weakly coupled waveguide arrays, i.e. photonic lattices (PLs), are well known optical systems for manipulation and control of light propagation. Due to periodic modulation of refractive index in one, two or three dimensions and discrete translational symmetry, it is possible to define appropriate band-gap frequency spectra, similarly to electrons in semiconductors, which dictate the propagation of light. Besides their role in light propagation management, PLs have also been extensively used, over the past decade, as suitable benchmark for direct experimental realization and fundamental studies of various complex phenomena known from condensed matter physics, such as Anderson localization (AL) and Bloch oscillations (BO). This dissertation concerns defining the appropriate models and conducting corresponding numerical simulations in order to investigate light propagation in three different types of nonperiodic, i.e. complex one dimensional (1D) PLs: disordered, quasi-periodic
...
PLs and PLs with gradient of transverse refractive index profile. Light propagation in disordered and quasi-periodic leads to AL of light, while BO of light occur in PLs with gradient of transverse refractive index. Here, complex PLs based on photorefractive materials, such as lithium niobate, are investigated. These materials, characterized by saturable nonlinear response to high intensity light, are of great importance in nonlinear and integrated optics and optical communications. The influence of saturable nonlinear response of photorefractive materials on AL and BO in complex PLs is investigated as well. It has been shown which parameters have dominant effect on light propagation in different types of complex PLs, both linear and nonlinear. Using these findings, the concept of light propagation control is proposed based on composite lattice systems comprising PLs, stacked in light propagation direction, with different degrees and types of disorder or different values of refractive index gradient, with or without additional presence of saturable nonlinearity. Numerical results are obtained for experimentally feasible values of structural PL parameters that can be achieved in photorefractive media, such as waveguide widths, refractive index modulation and PLs lengths. Dynamical simulations of light propagation in composite PLs indicate the possibility of controlling optical beam propagation through these lattices by properly designing their parameters. Structures that display ability to perform spatial multiplexing, switching or splitting of input optical beam, which might be employed in faster optical signal processing are considered. The research given in this dissertation represents a contribution to new field of developing applications of nonperiodic optical systems.
Faculty:
Универзитет у Београду, Електротехнички факултет
Date:
24-12-2015
Keywords:
Fotonske rešetke / Photonic lattices / Anderson-ova lokalizacija / Bloch-ove oscilacije / saturaciona nelinearnost / kontrola prostiranja svetlosti / Anderson localization / Bloch oscillations / saturable nonlinearity / light propagation control