Određivanje temperature i otpornosti namotaja rotora asinhrone mašine na osnovu analize statorskih napona i struja
Estimation of Rotor Resistance and temperature of induction machine Based on Analysis of terminal voltages and currents
Author
Popov, Nikola
Mentor
Vukosavić, Slobodan
Committee members
Lazarević, Zoran
Marčetić, Darko
Đurović, Željko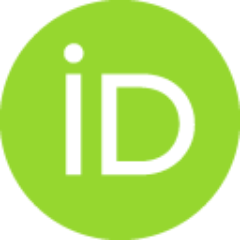 Popović, Miodrag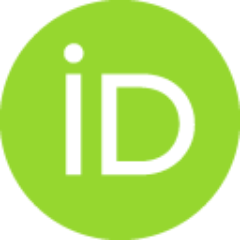 Abstract
Merenje temperature asinhronih mašina u pogonu je od velike važnosti za postizanje optimalnih uslova eksploatacije. Zagrevanje mašina iznad određenih temperatura može dovesti do skraćivanja veka mašina pa čak i do uništenja. Postojeće tehnike za merenje temperature mašina svode se na direktno ili indirektno merenje temperature. Direktno merenje temperature statora moguće je fizičkim postavljanjem senzora na stator dok se temperatura rotora veoma teško meri direktno. Indirektno merenje uključuje određene algoritme koji koriste ili termičke ili električne parametre kako bi izračunali temperaturu. Opravdanost korišćenja termičkih modela se javlja tek razvojem digitalnih signal procesora koji se koriste za upravljanje pretvaračima za napajanje mašina, međutim uslovi rada veoma utiču na preciznost takvih metoda. Merenje temperature korišćenjem električnih veličina najčešće se svodi na injektovanje test signala u mašinu kako bi se izvršila estimacija temperaturno zavisnih parametara na osnov
...
u koje se može izračunati temperatura. Takve tehnike su opravdane samo u slučajevima gde se ne očekuju visoke performanse pogona jer se injektovanjem test signala stvaraju oscilacije u elektromagnetskom momentu. Skoriji razvoj digitalnih signal procesora je doveo do toga da su brzine rada procesora i periferijskih jedinica takve da mogu odgovoriti veoma zahtevnim aplikacijama u kojima se zahteva brzina i visoka tačnost. Ovim se pre svega misli na radni takt koji prelazi frekvenciju od 300 MHz, brzinu odabiranja analogno digitalnim konvertorima od preko 2 MS i sa rezolucijom konverzije i do 16 bita kao i uključivanjem DMA1 jedinica u okviru periferijskih jedinica. Takođe, sve je veći broj primena u kojima se zahtevaju veoma visoki propusni opsezi u regulacionim petljama struje, brzine i pozicije te se projektuju motori sa veoma malim rasipnim induktivnostima. Energetski pretvarači koji se koriste za napajanje ovakvih pogona imaju sve više frekvencije komutacija kako tehnologija proizvodnje silicijumskih...
Monitoring of temperature of induction motor drives during operation is of great importance for achieving optimal conditions. Machine overheating may result in reduction of the machine lifetime or, in the worst case in destruction of the machine. Existing techniques for measuring temperature of induction machine are based on direct or indirect measuring. Direct measurement of stator temperature can be obtained by using a physical sensor placed in stator slots where direct measurement of rotor is very difficult to achieve. Indirect measurement is based on usage of certain algorithms that need correct thermal or electrical parameters in order to accurately calculate temperature. Usage of machine's thermal model demands high computing speed and can be very accurate, but is prone to error caused by working conditions that can greatly affect the accuracy of these methods. Temperature measurements using electrical quantities usually use a test signal injection method in order to measure temp
...
erature-dependant parameters of a machine, which can further be used to calculate the temperature. Such techniques can be used only in cases where the high performance of drive is not required because test signal injection can generate oscillations in torque. Recent development of digital signal processors has created a new application segment, where response time and accuracy of high speed processors and peripheral units satisfies requirements certain of very demanding applications. This primarily refers to clock frequencies exceeding 300 MHz, and sampling speed of analog to digital converters of over 2 MS per second and conversion resolution of up to 16 bits as well as the inclusion of DMA engines within the peripheral units. Also, increasing number of applications requiring very high bandwidth of regulation current loop, and speed and position loops resulted in design of machines with very low leakage inductance. Power converters used to power these drives have higher frequency switching technology following the advances in silicon components manufacturing. Switching frequency has risen above 10 kHz, which until recently was a rarity...
Faculty:
Универзитет у Београду, Електротехнички факултет
Date:
17-12-2015
Projects:
Keywords:
asinhrone mašine / Induction Machine / rotors / rotori