Adaptivni odgovor vrsta Halacsya sendtneri (Boiss.) Dörfl., Cheilanthes marantae (L.) Domin. i Seseli rigidum Waldst. et Kit. na fizičko-hemijske uslove serpentinitskog zemljišta
Adaptive response of Halacsya sendtneri (Boiss.) Dörfl., Cheilanthes marantae (L.) Domin. i Seseli rigidum Waldst. et Kit. to physical and chemical conditions of serpentine soil
Author
Vicić, Dražen D.
Mentor
Sabovljević, Marko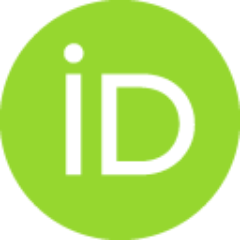 Committee members
Stoiljković, Milovan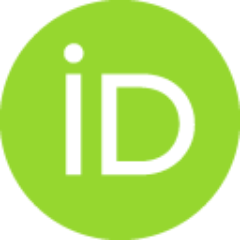 Stevanović, Branka

Abstract
Raznovrsne klimatske, orografske, hidrološke i geološke odlike Balkanskog poluostrva učinile su njegov ekosistemski diverzitet izuzetno velikim i kompleksnim. Ukupnoj raznovrsnosti flore na Balkanskom poluostrvu značajno doprinosi i velika zastupljenost disjunktnih serpentinitskih staništa. Plitko, eroziji i suši podložno serpentinitsko zemljište odlikuje se višestruko većim sadržajem magnezijuma u odnosu na kalcijum, nedovoljnom količinom neophodnih mineralnih nutrijenata (N, P, K) i visokom koncentracijom teških metala (Ni, Cr, i Co). Vegetacija serpentinitskih staništa je siromašna, slabo-produktivna, proređena, spore i specifične sukcesije. Iako su serpentinitska staništa generalno sličnih osobina širom sveta, ipak su međusobno vrlo heterogena, kao što su različiti i adaptivni odgovori biljaka koje na njima rastu. Istraživanja u okviru ove doktorske disertacije obavljena su na tri serpentinitska lokaliteta u zapadnoj Srbiji: Brđanska klisura, klisura Đetinje i Ravnik. Studija je ob
...
uhvatila analizu fizičko-hemijskih karakteristika zemljišta, kao i analizu ekofizioloških odlika serpentinofilnih biljaka Halacsya sendtneri (Boiss.) Dörfl., Cheilanthes marantae (L.) Domin. i Seseli rigidum Waldst. et Kit. Ove tri biljne vrste se međusobno ekološki razlikuju, pre svega po afinitetu i vezanosti za serpentinitska staništa. Halacsya sendtneri (Boraginaceae) je dikotiledona cvetnica, endemična obligatna serpentinofita; Cheilanthes marantae (Pteridaceae) je kserofilna poikilohidrična paprat, indikatorska serpentinofita; Seseli rigidum (Apiaceae) je dikotiledona cvetnica označena kao fakultativna serpentinofita s obzirom da raste i na serpentinitskim i na krečnjačkim zemljištima. Seseli rigidum je uporedo ispitivana na serpentinitskom zemljištu, kao i na krečnjačkom zemljištu na lokalitetu Ovčar Banja...
A variety of climatic, orographic, hydrological and geological conditions in Balkan Peninsula make its ecosystem diversity rich and complex. In addition, high proportion of disjunct serpentine habitats greatly contributes to the diversity of flora and vegetation of the Balkan Peninsula. Shallow serpentine soil is prone to erosion and drought; it contains much more magnesium than calcium, is usually insufficiently supplied with mineral nutrients (N, P, K), and has a high heavy metal content (Ni, Cr, Co). Vegetation in serpentine habitats is often low-productive, dwarfed and sparse, so that serpentine ecosystems have a slow and distinctive ecological succession. Although consistently sharing these typical characters in different parts of the world, serpentine soils display regional and local variation in these features, which in their turn lead to the diversity of plant cover. The present research encompassed three serpentine habitats in West Serbia: Brđani Gorge, Đetinja River Gorge, an
...
d Ravnik. The study comprised analyses of physical and chemical properties of the soils, and investigations of ecophysiological traits of serpentinophyllous plants Halacsya sendtneri (Boiss.) Dörfl., Cheilanthes marantae (L.) Domin., and Seseli rigidum Waldst. et Kit. These three plant species ecologically differ by their affinity to serpentine habitats. Halacsya sendtneri (Boraginaceae) is a dicotyledonous flowering plant, a strict serpentine endemic; Cheilanthes marantae (Pteridaceae) is a xerophilous resurrection fern, an indicator of serpentine soil; Seseli rigidum (Apiaceae) is a dicotyledonous flowering plant, a facultative serpentinophyte that grows both on serpentine and calcareous soils. Seseli rigidum was therefore explored in parallel, in serpentine soil, and in calcareous soil of Ovčar Banja habitat...
Faculty:
Универзитет у Београду, Биолошки факултет
Date:
27-09-2014
Keywords:
Halacsya sendtneri / Halacsya sendtneri / Cheilanthes marantae / Seseli rigidum / serpentinitsko zemljište / akumulacija metala / alokacija metala / odnos Mg:Ca / sezonska dinamika / sadržaj hlorofila / endomikoriza / Cheilanthes marantae / Seseli rigidum / serpentine soil / metal accumulation / metal allocation / Mg:Ca ratio / seasonal dynamics / chlorophyll content / endomycorrhiza