Ekspresija i aktivnost matriksnih metaloproteinaza 2 i 9 kao potencijalnih prognostičnih markera tumora štitaste žlezde čoveka
Expression and activity of matrix matalloproteinases 2 and 9 as potential prognostic markers of human thyroid tumors
Doktorand
Marečko, Ilona Đ.
Mentor
Savin-Žegarac, Svetlana
Članovi komisije
Korać, Aleksandra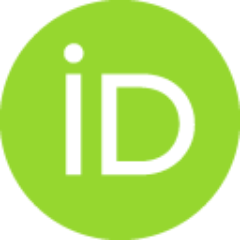 Tatić, Svetislav

Sažetak
Matriksne metaloproteinaze (MMP) i tkivni inhibitori matriksnih metaloproteinaza (TIMP) su molekuli odgovorni za procese remodeliranja ćelijske mikrosredine i neophodni su za održanje homeostaze tkiva. Neadekvatna regulacija ovih procesa je uzrok mnogih patoloških stanja uključujući nastanak i progresiju malignih oboljenja. Tiroidni karcinom predstavlja najčešći endokrini malignitet sa incidencom u porastu u različitim delovima sveta. Neoplastičnom transformacijom tiroidnog epitela potencijalno nastaje veliki broj malignih i benignih neoplazija sa velikim varijacijama u kliničkoj slici, agresivnosti i ishodu. Ograničena mogućnost predikcije razvoja nepovoljnih i metastatskih karakteristika tiroidnih karcinoma je trenutno jedan od glavnih problema u kliničkoj praksi pri izboru tretmana obolelih. Cilj ove teze bio je ispitivanje ekspresije i aktivnosti dve metaloproteinaze, MMP-2 i MMP-9, kao i ekspresije njihovog inhibitora TIMP-2, kao markera koji bi mogli da budu od pomoći u diferenci
...
jalnoj dijagnostici tiroidnih neoplazija i prognostičkoj stratifikaciji obolelih. Analiza je obuhvatila arhivski i svež materijal tiroidnog tkiva dobijen nakon operacije pacijenata sa benignim ili malignim tumorom štitaste žlezde, a kao kontrolni materijal korišćeno je "zdravo" tiroidno tkivo pacijenata odstranjeno uz tumor. Za analizu je korišćena imunohistohemijska metoda i metode želatin zimografije (SDS-PAGE i in situ). Imunohistohemijskom analizom pokazano je da MMP-2, MMP-9 i TIMP-2 imaju veću ekspresivnost u papilarnom tiroidnom karcinomu u odnosu na folikularni tiroidni adenom, folikularni tiroidni karcinom i uslovno zdravo tkivo štitaste žlezde, što pruža dodatne informacije prilikom rutinske mofološke analize tkiva. Poređenjem imunohistohemijske ekspresije MMP-2 sa kliničkopatološkim parametrima pacijenata sa papilarnim tiroidnim karcinomom utvrđena je značajna korelacija između ekspresije MMP-2 i prisustva metastaza u limfnim čvorovima, dok su ekspresioni profili TIMP-2 pokazali značajnu korelaciju sa kliničkopatološkim parametrima vezanim za progresiju karcinoma (veličina tumora i pojava ekstratiroidne invazije). Imunohistohemijski detektovana aktivna forma MMP-9 je pokazala snažnu asocijaciju sa većinom ispitanih kliničkopatoloških parametara papilarnog karcinoma: veličinom tumora, prisustvom ekstratiroidne invazije i limfnih metastaza, stadijumom karcinoma i dubinom njegove neoplastične infiltracije, što ovaj molekul čini odličnim prediktorom agresivnih formi papilarnog karcinoma...
Matrix metalloproteinases (MMPs) and their tissue inhibitors (TIMPs) are molecules that can remodel the cellular microenvironment and are necessary for maintaining tissue homeostasis. Inadequate regulation of these processes leads to many pathological conditions, including the formation and progression of malignant diseases. Thyroid carcinoma is the most frequent endocrine malignancy with increasing incidence over recent years worldwide. Neoplastic transformation of thyroid epithelial tissue potentially gives rise to many malignant and benign tumors with great diversity in clinical pesentation, aggressiveness and outcome. The limited possibility of predicting the development of unfavorable and metastatic features in thyroid carcinoma is currently one of the major problems in clinical practice and patient management. The aim of this thesis was to investigate the expression and activity of two metalloproteinases, MMP-2 and MMP-9, as well as their inhibitor, TIMP-2, as markers that might
...
be helpful in differential diagnostics of thyroid neoplasia and prognostic stratification of patients. The analysis included archival and fresh tissue obtained by surgical removal from patients with benign or malignant thyroid tumors, while "healthy" peritumoral tissue was used as the control. Methods of analysis included immunohistochemistry and gelatin zymography (SDS-PAGE and in situ). The immunohistochemical analysis revealed that MMP-2, MMP-9 and TIMP-2 are expressed more strongly in papillary thyroid carcinoma than in follicular thyroid adenoma, follicular thyroid carcinoma and conditionally healthy thyroid tissue, which administers additional information during routine morphological tissue analysis. Comparison of MMP-2 immunohistochemical expression with clinicopathological data revealed a significant correlation with the presence of metastases in lymph nodes, while the expression profile of TIMP-2 was correlated with clinicopathological parameters involved in papillary carcinoma progression (tumor size and occurrence of extrathyroid invasion). The immunohistochemically detected active form of MMP-9 was strongly associated with most clinicopathological parameters of papillary carcinoma: tumor size, extrathyroid invasion and lymph node metastasis, cancer stage and depth of neoplastic infiltration. This makes this molecule an excellent predictor of aggressive forms of papillary carcinoma.
Fakultet:
Универзитет у Београду, Биолошки факултет
Datum odbrane:
19-06-2014
Projekti:
Ključne reči:
matrksne metaloproteinaze / matrix metalloproteinases / tumori štitaste žlezde / papilarni tiroidni karcinom / kliničkopatološki parametri / imunohistohemija / želatin zimografija (SDSPAGE i in situ) / thyroid tumors / papillary thyroid carcinoma / clinicopathological parameters / immunohistochemistry / gelatin zymography (SDS-PAGE and in situ)