Imunski mehanizmi rezistencije imunokompetentnih jedinki Dark Agouti i Albino Oxford pacova na pulmonarnu infekciju izazvanu gljivom Aspergillus fumigatus Fresen
Immune mechanisms in resistance of immunocompetent Dark Agouti and Albino Oxford rats to pulmonary infection with fungi Aspergillus fumigatus Fresen
Author
Mhfuod El-Muzghi, Amal Atia
Mentor
Mirkov, Ivana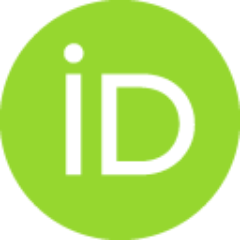 Committee members
Kataranovski, Milena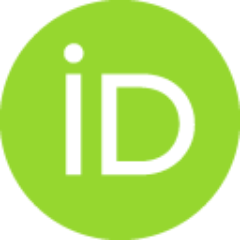 Glamočlija, Jasmina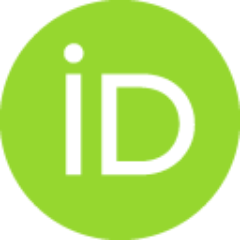 Mirkov, Ivana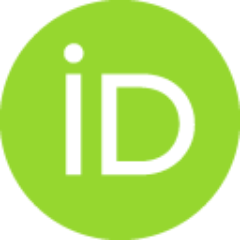 Kataranovski, Milena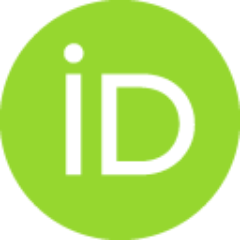 Abstract
Although rat models of pulmonary aspergillosis are used to same extent as mouse models in exploring antifungal therapeutics, the understanding of immunology of Aspergillus infection in rats is deficient. In this study pulmonary immune responses to sublethal A. fumigatus infection were investigated in two rat strains, Albino Oxford (AO) and Dark Agouti (DA), differently susceptible to some inflammatory diseases. Slower elimination of fungus following intratracheal (i.t.) application of 107 conidia was noted in AO rats (by the day 21 post infection, compared to day 14 in DA rats). In both rat strains elimination of fungi occurs in similar environment: enriched in proinflammatory cytokines interferon-γ (IFN-γ) (level of IFN- γ was slightly higher in infected DA rats at day 3 p.i.) and interleukin-17 (IL-17) and unchanged Th2/antiinflammatory cytokines (IL-4 and IL-10). Although proinflammatory cytokines were present at similar amount in lung tissue homogenates, in AO rats elimination of f
...
ungi from lungs was associated with lower degree of lung leukocyte infiltration and their basic effector activities (i.e. CD11b expression, adhesion, production of reactive oxygen species, intracellular myeloperoxidase content). Generally, similar levels of effector cell-stimulating proinflammatory cytokines IFN-γ and IL -17 production by lung leukocytes during the entire post-infection period (except late in infection) were noted in both strains. In contrast, production of IL-10 was found to be significantly higher in AO rats. In draining lymph nodes (as sites of generation of cytokine-producing cells) cells differentiate toward IFN-γ-producing cells (higher amount of this cytokine detected in infected AO compared to DA rats), IL-17-producing cells (levels of cytokine produced lower in AO compared to DA rats) and IL-10 producing cells (similar levels in both strains). Unchanged (and even decreased antigen specific) IL-4 production was noted as well. CD4+ cells differentiated in draining lymph nodes are the main source of IFN-γ, IL-17 and IL-10. These cells following differentiation migrate to the lung tissue, judging by increased number of CD4+ cells in lung tissue digest and BAL cells.The knowledge of mechanisms of defense against A. fumigatus in rats might be helpful in the future use of rat models of pulmonary aspergillosis in developing and testing immunotherapeutic interventions of fungal diseases.
Iako se pacovski model pulmonarne aspergiloze koristi podjednako kao i mišiji modeli u ispitivanju antigljivičnih terapija, slabije su ispitane karakteristike imunskog odgovora na infekciju izazvanu gljivom roda Aspergillus kod pacova. U ovom radu ispitan je imunski odgovor u plućima na subletalnu infekciju izazvanu gljivom A. fumigatus kod dva soja pacova, Albino Oxford (AO) i Dark Agouti (DA), za koje je poznato da razvijaju kvalitativno različit odgovor u nekim inflamatornim oboljenjima. Sporije uklanjanje gljive nakon intratrahealnog (i.t.) ubrizgavanja 107 konidija zapaženo je kod jedinki AO soja (do 21. dana nakon infekcije u poređunju sa 14 dana kod DA pacova). Kod oba soja uklanjanje gljive iz pluća se odigrava u sličnoj sredini: povišeni nivoi proinflamatornih citokina interferona -γ (IFN-γ) (nivo IFN-γ je blago viši kod inficiranih jedinki DA soja trećeg dana nakon infekcije) i interleukina-17 (IL-17) dok je nivo Th2/antiinflamatornih citokina (IL-4 i IL-10) bio nepromenjen.
...
Iako je sadržaj proinflamatornih citokina u homogenatu pluća sličan kod oba soja, kod jedinki AO soja uklanjanje gljive iz pluća je povezano sa manjim stepenom infiltracije leukocita u tkivo i nižim osnovnim efektorskim aktivnostima ćelija (ekspresija CD11b molekula, adhezija, produkcija reaktivnih vrsta kiseonika i aktivnost unutarćelijske mijeloperoksidaze). Leukociti izolovani iz pluća jedinki oba soja produkovali su slične količine citokina koji stimulišu efektorske aktivnosti ćelija, IFN-γ i IL-17, u toku infekcije (izuzev u kasnijim terminima nakon infekcije). Nasuprot tome, količina produkovanog IL-10 je bila značajno viša u kulturi leukocita pluća izolovanih iz jedinki AO soja. U regionalnim limfnim čvorovima (mestima gde se nastaju ćelije koje produkuju citokine) zapaža se diferencijacija ćelija u smeru produkcije IFN-γ (veće količine u kulturi ćelija jedinki AO soja), IL-17 (niže količine kod jedinki AO soja) i IL- 10. Nepromenjena (smanjena antigen specifična) produkcija IL-4 je takođe zapažena. CD4+ ćelije u regionalnom čvoru su glavni producenti IFN-γ, IL-17 i IL-10. Ove ćelije nakon diferentovanja migriraju u pluća sudeći po povećanju broja CD4+ ćelija u digestu pluća i bronholaveolarnom ispirku. Poznavanje mehanizama odbrane u infekciji izazvanoj gljivom A. fumigatus kod pacova može da doprinese upotrebi pacovskog modela pulmonarne aspergiloze u razvijanju i testiranju novih terapeutskih modaliteta u tretmanu infekcija izazvanih gljivama.
Faculty:
University of Belgrade, Faculty of Biology
Date:
21-07-2014
Projects:
Keywords:
Aspergillus fumigatus / Aspergillus fumigatus / Pulmonary infection / AO and DA rats / IFN-γ / IL-17 / IL-4 / IL-10 / lung leukocytes effector activities / plućna infekcija / AO i DA pacovi / IFN-γ / IL-17 / IL-4 / IL-10 / efektorske aktivnosti ćelija pluća