Ekspresija, produkcija i moguća uloga interleukina 10 i faktora nekroze tumora tokom eksperimentalnog autoimunskog encefalomijelitisa u pacova sojeva AO i DA
Experession, production and possible role of interleukin 10 and tumor necrosis factor during experimental autoimmune encephalomyelitis in AO and DA rats
Author
Blaževski, Jana V.
Mentor
Momčilović, Miljana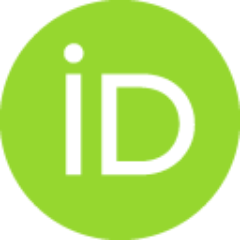 Committee members
Kataranovski, Milena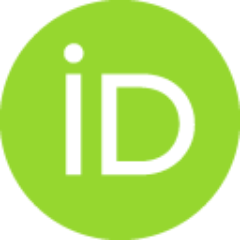 Mostarica-Stojković, Marija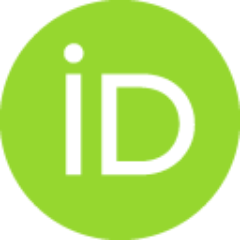 Momčilović, Miljana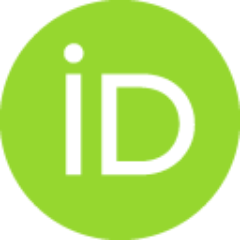 Kataranovski, Milena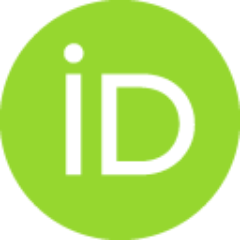 Abstract
Multipla skleroza (MS) je hronična inflamatorna i neurodegenerativna bolest centralnog nervnog sistema (CNS) sa autoimunskom patogenezom. Najčešće pogađa populaciju između 20-40 godina, češća je kod žena nego kod muškaraca, kao i u Evropi i Severnoj Americi u odnosu na druge delove sveta. Iako još uvek nije jasno definisan uzrok nastanka ove bolesti, smatra se da su u njenoj osnovi kompleksne interakcije između različitih gena i faktora sredine. Eksperimentalni autoimunski encefalomijelitis (EAE) je najkorišćeniji animalni model MS-a. Indukuje se najčešće u glodarima i to imunizacijom, korišćenjem homogenata tkiva CNS-a, mijelina ili nekih od proteina mijelina koji se mešaju sa adjuvansom. Nakon imunizacije, CD4+ T-ćelije specifične za antigen CNS-a proliferišu i diferenciraju se u drenirajućem limfnom čvoru, nakon čega dolazi do njihove migracije i širenja po celom organizmu. Deo ćelija specifičnih za antigene nervnog sistema odlazi u CNS, prolazi kroz krvno-moždanu barijeru i u periv
...
askularnom prostoru prepoznaje antigen za koji je specifičan. Nakon susreta sa antigenom T-ćelije bivaju reaktivirane, počinju da produkuju odgovarajuće citokine, aktiviraju lokalne ćelije i dalje privlače inflamatorne ćelije u CNS. Na ovaj način nastaje inflamatorna reakcija koja za posledicu ima uništavanje mijelinskog omotača, a u određenim slučajevima i aksona dovodeći tako do neurodegeneracije. Citokini predstavljaju bitne medijatore svakog inflamatornog procesa. IL-10 je antiinflamatorni citokin sa osnovnom ulogom u zaštiti tkiva i ograničavanju preteranog inflamatornog odgovora. Sa druge strane, TNF je predstavniik pro-inflamatorne grupe citokina koji ima ključnu ulogu medijatora akutne i hronične sistemske inflamatorne reakcije. Oba citokina su dosta proučavana u EAE modelu, gde se IL-10 u najširem smislu smatra protektivnim, dok se TNF uglavnom smatra štetnim i odgovornim za pojačavanje inflamatorne rekcije...
Multiple sclerosis (MS) is a chronic inflammatory and neurodegenerative disease of the central nervous system (CNS) with a proposed autoimmune pathogenesis. It mainly affects population between 20-40 years of age, more often women in comparison to men Also, it is more often in Europe and north America comparing to other parts of the world.. The cause of this disease is still not well defined, but it is thought to be complex interaction between genes and different environmental factors. Experimental autoimmune encephalomyelitis (EAE) is the most commonly used MS animal model. It is mostly induced in rodents by using spinal cord homogenate, myelin or some of the myelin's proteins and mixing them with adjuvants. After the immunization antigen specific CD4+ T cells proliferate and differentiate in draining lymph nodes after which they migrate and spread all around the body. One part of the antigen specific cells goes to CNS, crosses blood-brain barrier and enters the perivascular space whe
...
re it recognizes antigens which they are specific for. After encountering the antigens T cells are reactivated and they start producing cytokines, activate local cells and attract other inflammatory cells in to the CNS. This is how inflammatory reaction begins leading to distraction of myelin sheet or even axons in some cases, finally causing neurodegeneration. Cytokines are important mediators of every inflammatory process. IL-10 is an antiinflammatory cytokine with a primary role in tissue protection and restriction of inflammatory response. On the other hand, TNF is a classical pro-inflammatory cytokine which mediates acute and chronic systemic inflammatory reaction. The role of both these cytokines has been well studied in EAE model, where IL-10 is considered to be protective while TNF is mostly thought of as deleterious and responsible for increasing the inflammatory reaction...
Faculty:
Универзитет у Београду, Биолошки факултет
Date:
06-06-2014
Projects:
Keywords:
eksperimentalni autoimunski encefalomijelitis / experimental autoimmune encephalomyelitis / IL-10 / TNF / CXCL12 / centralni nervni sistem / CD4+ ćelije / astrociti / IL-10 / TNF / CXCL12 / central nervous system / CD4+ cells / astrocytes