Intra- i interspekcijska taksonomska diferencijacija vrsta roda Heterocypris Claus, 1892 (Ostracoda, Crustacea) na centralnom delu Balkanskog poluostrva i južnom obodu Panonske nizije
Intra- and interspecific taxonomic differentiation of species of the genus Heterocypris Claus, 1892 (Ostracoda, Crustacea) in central part of Balkan peninsula and southern edge of Pannonian plain
Author
Karan -Žnidaršič, Tamara S.
Mentor
Petrov, Brigita
Committee members
Nikolić, Vera
Ivanović, Ana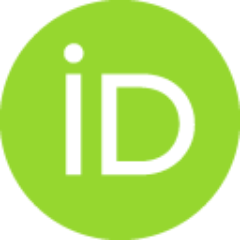 Rundić, Ljupko
Miličić, Dragana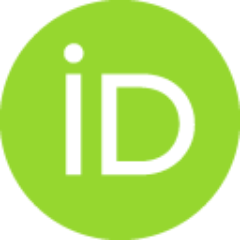 Abstract
Ostracoda su jedna od najrasprostranjenijih grupa zglavkara. Prisutni u velikom broju različitih staništa i imaju najviše zabeleženih fosilnih nalaza. Rod Heterocypris Claus, 1982 ima kosmopolitsko rasprostranjenje i obuhvata 63 vrste. Prisustvo mešovite reprodukcije sa mogućnošću intra- i interspecijske hibridizacije doveli su do visoke genetičke i morfološke varijabilnosti unutar ovog roda. Taksonomija vrsta ovog roda se uglavnom zasniva na karakteristikama karapaksa, dok su razlike u strukturama na ekstremitetima malobrojne. Ova studija se bavi uporedno-morfološkom analizom karapaksa i mekih delova kod osam vrsta roda Heterocypris, sa ciljem da se uvedu dodatni morfološki karakteri i izvrši ocena postojećih karaktera. Razlike u obliku kapaka su analizirane kod 26 populacija iz Panonske nizije, Balkanskog poluostrva i Pirinejskog poluostrva. Deskriptivne obsevacije i morfometrijska analiza morfoloških karaktra karapaksa i mekih delova su date za 10 populacija. Geometrijskom analizom
...
digitalizovanih kontura oblika kapaka u programu MORPHOMATICA, postignuta je ujednačenost deskripcije oblika kapaka i objektivniji pristup pri analizi intra i interspecijke varijabilnosti. Prvi put je sagledana intraspecijska varijabilnost i interspecijska diferencijacija morfoloških karakteristika gornje usne na vrstama roda Heterocypris, čime su konstatovani novi taksonomski karakteri. Prisustvo senzitivnog Wouters-organa na prvom segmentu antene kod svih analiziranih vrsta je takođe novi karakter konstatovan kod vrsta roda Heterocypris...
Ostracoda are one of the most common arthropod groups. They are found in a wide variety of environments, and they also have the most complete fossil record. The genus Heterocypris Claus, 1982 has a cosmopolitan distribution and comprises 63 species. The presence of mixed reproduction with possible intra- and interspecific hybridization has resulted in high genetic and morphological variability. The taxonomy of this genus is based mostly on carapace characteristics, while distinctive features of appendages are few. This study is based on comparative morphology of carapace and soft parts of eight species within the genus Heterocypris, with the aim of introducing additional morphological traits and reevaluating existing characters. Differences of valves shapes were analyzed in 26 populations from the Pannonian Plain, Balkan Peninsula and Iberian Peninsula. Descriptive observations and morphometric analysis of morphological traits of the carapace and soft parts are given for 18 populations
...
. Geometric analysis of digitized valves outlines was performed in MORPHOMATICA software, providing balanced description of valve shapes and objective approach in analyses of intra- and interspecific variability. Specific differences morphological traits of the upper lip were ascertained for the first time for eight species of the genus Heterocypris, bringing new taxonomical characters. The presence of Wouters-organ on the first segment of antenna is also noted for the first time in Heterocypris species. Multivariate analysis of variance showed significant variation of morphometric characters of females among groups...
Faculty:
University of Belgrade, Faculty of Biology
Date:
27-09-2014
Projects:
Keywords:
ostrakode / ostracods / karapaks / oblik kapaka / gornja usna / ekstremiteti / morfologija / taksonomija / carapace / valve shape / upper lip / appendages / morphology / taxonomy