Potencijalna upotreba sokova i ekstrakta biljnih sorti crne ribizle (Ribes nigrum L.) kao funkcionalne hrane
Author
Miladinović, Bojana M.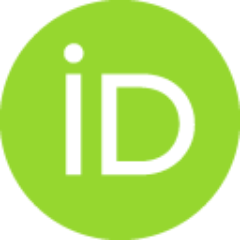 Mentor
Kitić, Dušanka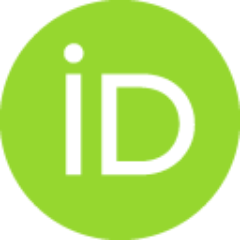 Committee members
Stojanović, Dušica
Branković, Suzana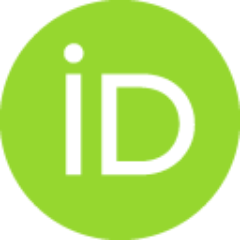 Mihajilov-Krstev, Tatjana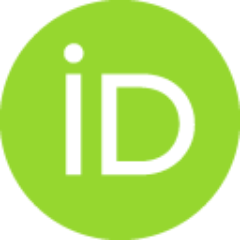 Šavikin, Katarina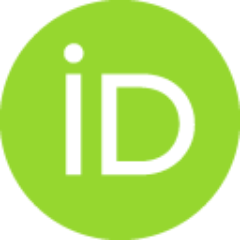 Abstract
ntroduction. Black currants (Ribes nigrum L.) are berries, introduced in Serbia in the early XX century. There are good agro-climatic conditions for successful cultivation of berries in our country. According to Food and Agriculture Organization (FAO) and Statistical office of the Republic of Serbia production of black currants is on the rise since 2007. Black currants are widely appreciated for their polyphenol composition and vitamin C content. It is known that these compounds prevent and aid the treatment of many diseases such as cardiovascular disease, diabetes and malignancies - chronic non-communicable diseases (CNB). Anthocyanins, the most abundant class of polyphenols, among antioxidant and protective roles, are responsible for the color of black currants and are used in food industry as natural colorants. In the past decade, the use of black currants has spread from the use of their color and flavors in foods and beverages, to their use as functional foods, and additives in th
...
e form of antioxidants in meat and preservatives in meat products. The fact that the chemical composition of black currant depends on the plant genotype, led researchers to design and test new varieties of black currants. The aim of this research was to investigate the biological, biochemical and microbiological profile, as well as the possibility of using the juices of four black currant varieties Ribes nigrum L. - Triton, Tenah, Ben Sarek and Ometa as functional food and their extracts, as dietary supplements. Antioxidant and antimicrobial activity were determined, as well as total and dominant anthocyanins, total polyphenols and tannins, flavonoids and vitamin C. The study included the effects of juices and extracts on the smooth muscles of rat small intestine, as well as the ability to reduce blood pressure and contraction of the rabbit atria. The research also included the impact of agroecological factors on the chemical composition of each variety and statistically significant difference in changes in the composition and physiological activity due to annual changes in air temperature and precipitation in periods of flowering, growth and development of black currants. Methods. All four tested varieties were grown on the territory of Serbia, cultivated in integrative protection practice and collected during three consecutive years (2008-2010). Juices were made from fresh, undamaged berries, and the extracts were made by the juices dissolved in water, ethanol (96, 80 and 70%) and methanol (100, 80, and 70%) and being evaporated to dryness. The vitamin C content, anthocyanins and flavonoids in black currant juices and extracts were determined by high performance liquid chromatography (HPLC). Total polyphenols and tannins were determined by Folin-Ciocalteu method. The total anthocyanins content in black currant juices and extracts was determined according to the European Pharmacopoeia 6.0. The antioxidant activity was measured as the ability of juices and extracts to bind free radicals (by DPPH-method) and as the ability to prevent lipid peroxidation of β-carotene in β- carotene/linoleic acid emulsion. In vitro antimicrobial activity of black currant juices and extracts was performed with microdilution method, using standard laboratory strains of bacteria and funghi, obtained from the American Type Culture Collection (ATCC). The gram (+) bacteria used for testing of juices and extract were Bacillus cereus ATCC 10876, Lysteria monocytogenes ATCC 15313 and Staphylococcus aureus ATCC 6538. The gram (-) bacteria used were Escherichia coli ATCC 25922, Pseudomonas aeruginosa ATCC 27853 and Salmonella entertidis ATCC 13076. Candida albicans ATCC 10231 and Aspergillus niger ATCC 16404 were used for evaluation of antifungal activity. The spasmolytic activity of black currant juices and extracts was tested on the isolated rat ileum monitoring its influence on the spontaneous contractions, as well as on potassium chloride (KCl) and acetylcholine (Ach) induced contractions. The effects of black currant juices and extracts were examined on the mean arterial blood pressure and heart rate frequency, in rabbits. All experimental procedures were performed in accordance with the European Directive 2010/63/EU for animal experiments, with the approval of the Ethics Committee (Decision No. 01-206-7). Results. The results showed a statistically significant difference in almost all the tested parameters of the same varieties between years. The highest content of total vitamin C was found in 2010 Tenah variety juice (211.64 ± 17.7 mg/100 g). 2010 Tenah variety ethanol extract showed the highest content among extracts (771.48 ± 29.36 mg/100 g). 2010 Ometa juice was the richest in the polyphenol content. The highest total anthocyanin content was found in 2008 Tenah variety juice (0.11%). Delphinidin-3-O-ruthenoside (D3R) was the dominant anthocyanin among Triton, Tenah and Ben Sarek varieties in all three years, and in 2010 Ometa. The amount of cyanidin-3-O-ruthenoside (C3R) was the second highest among anthocyanins present in the Triton, Tenah and Ben Sarek cultivars. Cyanidin-3-O-glucoside (C3G) was detected in the smallest amounts in samples of all 4 varieties. Tenah, Ben Sarek and Ometa had the highest content of anthocyanins in 2009, the year characterized by a large amount of rainfall, while Triton was the richest in 2008, the year characterized by average temperatures and precipitation. Tenah and Ben Sarek exhibited the lowest content of anthocyanins in 2008, and Triton and Ometa in 2010. The highest D3G content was extracted with both, concentrated and 70% methanol from 2008 Triton variety and was 97.71 ± 5.1 and 109.54 ± 3.7 mg/100 g, respectively. Ethanol extracted the highest content of anthocyanins in 2008 Ometa variety and it was 67.71 ± 2.14 mg/100 g for D3G and 59.44 ± 2.16 mg/100 g of C3G. The most common flavonoid in all samples was myricetin, and the year with highest content determined was 2008. The best flavonoids extracting reagent proved to be pure ethanol. There was no significant difference in the content of flavonoids extracted with pure ethanol, 80% and 70% ethanol. 2008 Triton variety juice contained the highest content of myricetin (191.51 ± 8.30 mg/100 mg juice), ethanol extract (55.81 ± 3.25 mg/100 mg of extract) and 80% ethanol extract (56.92 ± 2.20 mg / 100 mg). 2008 and 2009 Ometa variety juices showed the best antioxidant (AO) activity, determined by the DPPH method and expressed as IC50 values (0.09 ± 0.01 mg / ml), as well as 2009 Tenah variety juice (0.09 ± 0.01 mg/ml). IC50 values of Ometa juices showed a high negative correlation with a total polyphenol content (r = -0.911) as well as with D3R (r = -0.984), D3G (r = - 0.941) and C3R (r = -0.924). The extracts of 2008 and 2010 Tenah variety had one of the best IC50 values among varieties. 2009 Ometa juice showed the best inhibition of lipid peroxidation in the emulsion β-carotene/linoleic acid (0.08 ± 0.01 mg/ml). The extracts were active at concentrations that were lower comparing to juices. The tested juices and extracts showed antimicrobial activity to various foodborne pathogens and microorganisms. The minimal inhibitory concentrations (MIC) and bactericidal concentrations (MBC) ranged from 0.4 to 500 mg/ml for the juices and 0.4 to 500 mg/ml for the extracts. There was no significant difference in the effect of Gram (+) and Gram (-) bacteria. The fungal strain of A. niger showed the greatest resistance to the juices as well as the extracts, where the MIC and MBC were from 125 to 500 mg/ml. C. albicans was more sensitive to the juices of the tested varieties. The most sensitive strains were L. monocytogenes and P. aeruginosa. The results of in vitro studies showed that juices and extracts of black currants exhibit relaxant effect on the spontaneous contractions of the rats small intestine, KCl and acetylcholine induced contraction, which indicated that extracts and juices are biologically active. The aqueous extract of 2010 Ometa variety exhibited the best effect which, at concentration of 1mg/ml, inhibited the spontaneous contractions of the ileum by 52.08 ± 4.71%, and at concentration of 3 mg/ml 57.94 ± 3.44% (p <0.05). 2010 Ben Sarek juice showed the best result which, at concentration of 1 mg/ml, inhibited spontaneous contractions of the small intestine by 57.81% ± 6.49 and at 3 mg/ml 63.39 ± 4.85%. The aqueous extract 2008 Triton (3 mg/ml), showed the best effect on the intestine precontracted with 80 mM KCl, and relaxed ileum contraction by 47.27 ± 9.95% (p <0.05). 2010 Tenah juice had the best effect (1 mg/ml), relaxing the ileum by 53.82 ± 4.38% (p <0.01). The water extracts of black currant caused statistically significant depression of cumulative concentration curves induced by acetylcholine. The aqueous extracts of 2009 Tenah had top effect leading, at concentration of 3 mg/ml, to the inhibition of contractions induced by Ach by 74.21 ± 3.28% and in 2008 Ben Sarek which, in the same concentration, decreased the contraction by 66.16 ± 2.85% (p <0.01). 2010 Ben Sarek juice expressed the best activity among juices which, in amount of 3 mg/ml, relaxed the small intestine contractions by 80.62 ± 4.44% (p <0.01). The intravenous application of black currant Tenah, Ben Sarek, Ometa and Triton juices, led to a decrease in mean arterial blood pressure in anesthetized rabbits. 2010 Ben Sarek juice had the best result, which in the dose of 166.5 mg/ml reduced blood pressure by 40.52 ± 2.95% and heart rate frequency by 34.01 ± 2.35%. The juice of the same variety from 2009 also had good effect, reducing the pressure for 36.99 ± 4.52% and frequency by 32.24 ± 1.85. Conclusion. The evaluation of black currants (Ribes nigrum L.) Ben Sarek, Ometa, Triton and Tenah juices and extracts showed that each variety differs from another in chemical composition and biological activities. Ben Sarek and Ometa varieties are recommended as the one with the best biological effect on the cardiovascular and gastrointestinal systems. Ometa variety stands out with the best features among all the tested juices and extracts. In addition, this study provides meaningful guidelines for the selection of raw materials and places for planting (production, breeding) black currants for further commercial use.
Faculty:
Универзитет у Нишу, Медицински факултет
Date:
09-12-2015
Projects:
Keywords:
crna ribizla / black currant / polyphenols / anthocyanins / flavonoids / antioxidative activity / antimicrobial activity / relaxant effect / hypotensive effect / juices / extracts / polifenoli / antocijani / flavonoidi / antioksidativna aktivnost / antimikrobna aktivnost / spazmolitičko dejstvo / hipotenzivno delovanje / sok / ekstrakt