Imunoproteomika alergena hrane, modifikovanih derivata alergena i alergenih peptida rezistentnih na digestiju
Immunoproteomics of food allergens, modified allergen derivates and allergenic digestion resistant peptides.
Author
Apostolović, Danijela Lj.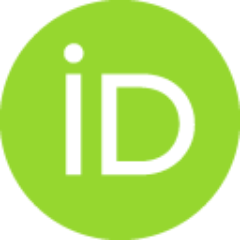 Mentor
Ćirković-Veličković, Tanja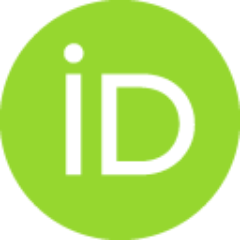 Committee members
Gavrović-Jankulović, Marija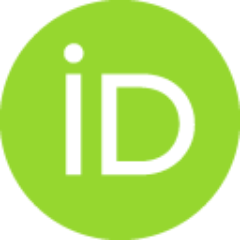 Stanić Vučinić, Dragana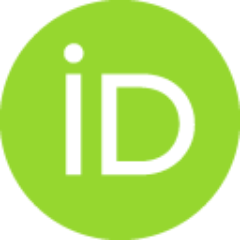 Karadžić, Ivanka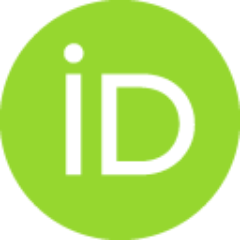 Abstract
Alergeni hrane predstavljaju jedan od uzroka anafilaksije u svetu, a samim tim i javni zdravstveni problem. U cilju razvoja efikasnije i bezbednije imunoterapije pacijenata alegičnih na hranu, neophodno je da se radi na identifikaciji i karakterizaciji uzročnika. U molekulskoj alergologiji imunoproteomika je pronašla savršenu primenu kako za identifikaciju, tako i za bolje razumevanje alergena, što tradicionalne tehnike nekada nisu bile u mogućnosti. U ovoj tezi imunoproteomikom su ispitivani alergeni hrane. Kod novog sindroma alergije na hranu, pokazali smo da IgE antitela iz seruma pacijenta alergičnih na crveno meso prepoznaju više proteina iz različito termički obrađenog goveđeg mesa, od kojih su mnogi proteini prepoznati od strane anti-α-Gal antitela. MS/MS analiza proteinskih tačaka koje su vezivale IgE rezultiralo je u identifikaciji 18 proteina. Od ovih 18 proteina identifikovano je sedam novih IgE-vezujućih proteina koji sadrže α-Gal epitop, od kojih je četiri stabilno na term
...
ičku obradu. Samim tim, alergenost proteina iz crvenog mesa je očuvana čak i nakon različite termičke obrade.Ovim je pokazano da je α-Gal epitop uobičajeno prisutan u IgE-reaktivnim proteinima iz goveđeg mesa, prepoznatih od strane seruma pacijenata alergičnih na crveno meso. Alergeni kikirikija predstavljaju najznačajnije uzročnike alergije na hranu, od kojih su konglutini, Ara h 2 i Ara h 6 najrelevantniji. Ovi proteini sadrže visoko-strukturirano jezgro, otporno na digestiju i visoku temperaturu, koje se drži zahvaljujući nekoliko disulfidnih mostova. U cilju razvoja imunoterapije za tretman alergije na kikiriki optimizovana je metoda za proizvodnju alergoida. Redukovanjem disulfidnih mostova, zatim alkilovanjem, pokazali smo da su sve disulfidne veze prekinute. Kao rezultat toga došlo je do promene u sekundarnoj i trecijarnoj strukturi proteina, kao i do gotovo gubitka IgE-vezivanja. Međutim, korišćenjem limitiranih uslova modifikacije dolazi do stvaranja intermedijernih produkata u kojima dolazi do izmene disulfida, i koji su...
Food allergens are the one of the cause for development of anaphylaxis in the world, and therefore the public health problem. For better management of patients it is necessary to work on the identification and characterization of causative agents in order to find an approach that would help in the development of immunotherapy. Immunporoteomics in molecular allergology found the perfect application for identifying and better understanding of allergens, which traditional techniques sometimes were not able to. In this thesis we examined food allergens by immunoproteomics. In the new syndrome of food allergy, we have shown that IgE antibodies from the sera of the patients allergic to red meat recognize multiple proteins from different thermally processed beef, many of which have been recognized by anti-α-Gal antibodies. MS/MS analysis of protein spots, which were able to bind IgE, resulted in the identification of 18 proteins. Seven novel α-Gal-containing IgE-binding proteins were identifi
...
ed, of which four were stable to heat treatment. Thus, the allergenicity of red meat proteins is preserved even upon different thermal cooking. By this study we demonstrated that the α-Gal epitope is commonly present in IgE-reactive beef proteins recognized by meat-allergic patients. Peanut allergens are the most important causes of food allergies, where conglutins, Ara h 2 and Ara h 6 are the most relevant allergens. These proteins contain a highly-structured protein core, resistant to digestion and a high temperature, which is held together by several disulfide bridges. In order to develop immunotherapy for peanut allergy we optimized the method for production of allergoids. By conglutin treatment with reduction agent, and subsequently with alkylation agent, we have shown that all disulfide bonds were reduced. Disulfide bond reduction resulted in a change in the protein secondary and tertiary structure, as well as in the loss of IgE-binding. However,...
Faculty:
Универзитет у Београду, Хемијски факултет
Date:
30-03-2015
Projects:
Keywords:
imunoproteomika / immunoproteomics / α-Gal epitop / conglutin / peanut allergens / digestion-resistant peptide / red meat allergy / α-Gal epitop / konglutin / alergeni kikirikija / proteazno-rezistentni peptidi / alergija na crveno meso