Mikrotalasni filtri u talasovodnoj tehnici sa štampanim diskontinuitetima
Microwave waveguide filters using printed-circuit discontinuities
Author
Stefanovski, Snežana Lj.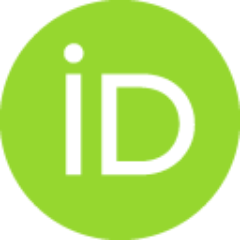 Mentor
Potrebić, Milka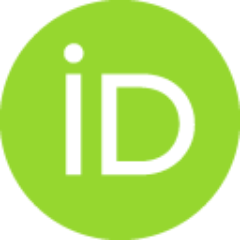 Committee members
Tošić, Dejan V.
Cvetković, Zlata
Kolundžija, Branko
Nešković, Nataša

Abstract
Predmet istraživanja ove doktorske disertacije je projektovanje mikrotalasnih filtara propusnika i nepropusnika opsega učestanosti realizovanih u talasovodnoj tehnici sa štampanim diskontinuitetima. Predložen je novi metod projektovanja talasovodnih filtara, kao naučni doprinos disertacije. Ova tematika svakako pripada aktuelnoj i značajnoj oblasti mikrotalasne tehnike, o čemu svedoče brojne publikacije. Poslednjih godina, ova problematika dobija novi zamah usled sve većih zahteva za minijaturizacijom mikrotalasnih sklopova koji predstavljaju sastavni deo komunikacionih sistema na mikrotalasnim učestanostima. Mikrotalasni filtri u talasovodnoj tehnici imaju značajnu primenu u sistemima gde su potrebne velike snage i mali gubici. Cilj istraživanja je realizacija mikrotalasnih filtara sa više propusnih ili nepropusnih opsega u talasovodnoj tehnici korišćenjem štampanih diskontinuiteta koji imaju bolje karakteristike u odnosu na karakteristike odgovarajućih mikrotalasnih filtara objavljen
...
ih u dostupnoj otvorenoj literaturi. Kriterijumi za poređenje karakteristika filtara uključuju veličinu zauzeća strukture, relativnu širinu propusnog odnosno nepropusnog opsega, selektivnost amplitudske karakteristike i uneto slabljenje. Takođe, u postupku projektovanja filtara sa više propusnih ili nepropusnih opsega u talasovodnoj tehnici uvodi se novi način realizacije mikrotalasnih rezonatora, u poređenju sa do sada predloženim realizacijama u dostupnoj literaturi. Novi metod projektovanja filtara u talasovodnoj tehnici polazi od razvoja novih rezonatora u vidu štampanih pregrada koje se postavljaju u unutrašnjost pravougaonog talasovoda. Pri tome, ideja je da se ostvari jedna ili više rezonantnih učestanosti primenom jedne rezonantne pregrade, što se postiže optimalnim rasporedom više rezonatora na njoj. Poželjno je da ovi rezonatori ne budu međusobno spregnuti, jer to omogućava da se modifikacijom parametara svakog pojedinačnog rezonatora nezavisno podešava svaki od propusnih/nepropusnih opsega. Time se stiču uslovi za realizaciju filtara sa više propusnih/nepropusnih opsega primenom ovih rezonatora. U zavisnosti od...
The scope of the research presented in this doctoral dissertation is design of microwave bandpass and bandstop waveguide filters using printed-circuit discontinuities. A new method for waveguide filter design is proposed, as a scientific contribution of the dissertation. This topic certainly belongs to the popular and significant field of microwave engineering, as confirmed by numerous publications. In recent years, this topic has gained attention due to more demanding requirements regarding miniaturization of microwave devices, which represent integral parts of communication systems operating at microwave frequencies. Microwave waveguide filters have significant application in the systems where high power and small losses are needed. The object of the research is implementation of microwave waveguide filters, with multiple pass bands or rejection bands, using printed-circuit discontinuities, which have better characteristics compared to the characteristics of corresponding microwave f
...
ilters already published in the available literature. Comparison criteria regarding filter characteristics include the size of the structure, fractional bandwidth of the pass band or rejection band, selectivity of the amplitude response and insertion loss. Also, as part of the multi-band waveguide filters design procedure, a novel method for implementing microwave resonators is introduced, compared to the previously proposed implementations found in the available literature. Novel method for waveguide filter design starts from the development of novel resonators in a form of printed-circuit inserts, placed inside the rectangular waveguide. Thereby, the idea is to have one or more resonant frequencies by employing only one resonant insert, which can be accomplished by means of optimal distribution of the resonators on the insert. Preferably, these resonators should not be mutually coupled, because in that case it is possible to independently tune each of the pass bands/rejection bands by modifying the parameters of each individual resonator. Thus, conditions for implementing multi-band filters using these resonators are met. Depending on the...
Faculty:
Универзитет у Београду, Електротехнички факултет
Date:
29-05-2015
Keywords:
mikrotalasni filtri / microwave filters / talasovodni filtri / rezonatori / štampani diskontinuiteti / filtri propusnici opsega / filtri nepropusnici opsega / minijaturizacija / filtri sa više opsega / osetljivost odziva / precizno pozicioniranje štampanih pregrada. / waveguide filters / resonators / printed-circuit inserts / bandpass filters / bandstop filters / miniaturization / multi-band filters / response sensitivity / precise positioning of printed-circuit inserts.
Related items
Showing items related by title, author, creator and subject.
Živaljević, Dragana U.

(Универзитет у Нишу, Електронски факултет,

26-02-2018

)

Janković, Nikolina

(Универзитет у Новом Саду, Факултет техничких наука,

15-11-2013

)

Stojanović, Nikola V.

(Универзитет у Нишу, Електронски факултет,

26-09-2018

)