Galektin-3 u eksprimentalnom modelu akutnog kolitisa
Galectin-3 in experimental model of acute colitis
Author
Simović-Marković, Bojana J.
Mentor
Volerević, Vladislav B.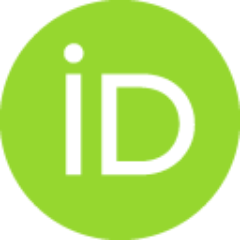 Committee members
Lukić, Miodrag L.
Arsenijević, Nebojša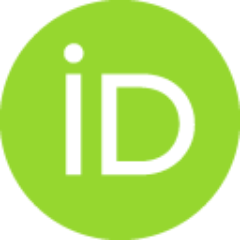 Trajković, Vladimir

Abstract
Galektin 3 (engl. Galectin-3, Gal-3) je lektin koji ima važnu ulogu u inflamaciji i malignim bolestima, ali je njegov značaj u patogenezi ulceroznog kolitisa nepoznat. U ovom istraživanju ispitivan je uticaj delecije gena za Gal-3 i farmakološke inhibicije Gal-3 na patogenezu akutnog kolitisa izazvanog dekstran natrijum sulfatom (engl. Dextran sulphate sodium, DSS). U istraživanju su korišćeni C57BL/6 wild type (WT) i knockout miševi (Gal-3-/- na C57BL/6 podlozi). Akutni kolitis je izazvan sedmodnevnom primenom 3% vodenog rastvora DSS-a (molekulska težina 40kDa, per os). Davanat (100μg), antagonist Gal-3 je davan WT miševima intraperitonealno svakog drugog dana. Analiziran je klinički tok bolesti, patohistološke promene, određivana je koncentracija citokina u serumima i izolatima tkiva kolona kao i fenotip inflamacijskih ćelija u tkivu kolona. Delecija gena za Gal-3 kao i primena Davanat-a je značajno smanjila oštećenje kolona DSS-tretiranih životinja. U poređenju sa WT miševima, u tki
...
vu kolona DSS-tretiranih Gal-3-/- životinja bila je niža koncentracija inflamacijskih citokina (IL-1β, TNF-α i IL-6) uz manje prisustvo inflamacijskih ćelija. Broj F4/80+CD11b+ makrofaga koji produkuju IL-1β i IL-6 kao i broj F4/80+CD11b+SinglecF- colonic makrofaga, CD11c+ inflamacijskih dendritskih ćelija koje eksprimiraju CD80 i I-A i produkuju inflamacijske citokine (TNF-α i IL-6), CD45+CD11c-Ly6G+ neutrofila koji produkuju TNF-α i IL-1β je bio značajno manji u tkivu kolona DSS-tretiranih Gal-3-/- miševa. Uz to, broj alternativno aktiviranih F4/80+CD206+ makrofaga i CD11c+CD8+ dendritskih ćelija koje produkuju IL-10 je bio značajno veći u tkivu kolona DSS-tretiranih Gal-3-/- životinja. In vitro lipopolisaharidom i DSS-om aktivisani makrofagi, izolovani iz peritoneuma zdravih Gal-3-/- miševa, produkovali su značajno manje TNF-α i IL-1β u poređenju sa WT makrofagima. Adoptivni transfer peritonealnih makrofaga izolovanih iz zdravih WT životinja značajno je pogoršao oštećenje kolona DSS-tretiranih Gal-3-/- miševa. Najvažniji zaključak ove disertacije je da Gal-3 ima proinflamacijsku ulogu u patogenezi akutnog kolitisa, jer aktivacijom inflamazoma u makrofagima uzrokuje snažan inflamacijski odgovor, migraciju i aktivaciju makrofaga, neutrofila i dendritskih ćelija.
Galectin-3 (Gal-3) is an endogenous lectin with a broad spectrum of immunoregulatory effects: it plays an important role in autoimmune/inflammatory and malignant diseases, but the precise role of Gal-3 in pathogenesis of ulcerative colitis is still unknown. We used a model of Dextran Sulphate Sodium (DSS)-induced colitis, that has a high degree of uniformity and reproducibility to human colitis, to test susceptibility of wild-type C57BL/6 and Gal-3-deficient mice (Gal-3-/-) to this disease. DSS (3%, molecular weight 40kDa) was dissolved in water and given to C57Bl/6 and Gal-3-/- mice in place of normal drinking water (ad libitum) for 7 days. Disease Activity Index (DAI: weight loss, stool consistency, visible blood in feces), was used to assess the clinical signs of colitis. The cellular make up of colon and phenotype of colon-infiltrated immune cells were determined by flow cytometry. Genetic deletion of Gal-3 significantly reduces the damage of colon tissue of DSS-treated mice. Level
...
of pro-inflammatory cytokines (IL-1β, TNF-α и IL-6) was significantly lower in sera and colons of DSS-treated Gal-3-/- mice when compared to WT DSS-treated mice. The total number of CD11c+ inflammatory dendritic cells (DC) which expressed CD80 and I-A and produce pro-inflammatory cytokines (TNF-α and IL-6) as well as TNF-α and IL-1β producing CD45+CD11c-Ly6G+ neutrophils were significantly lower in colons of Gal-3-/- DSS-treated mice. In addition, the total number of inflammatory colonic (F4/80+CD11b+SiglecF-, F4/80+CD11b+I-A+, IL-1, IL-6 and IL-12 producing) macrophages were significantly lower in Gal-3-/- mice compared with WT DSS-treated mice. On contrary, there was significantly higher number of IL-10 producing regulatory DCs and alternatively activated M2 macrophages in colon tissue of Gal3-/- DSS-treated mice. In vitro lipopolysaccharide (LPS) and DSS-stimulated peritoneal macrophages isolated from untreated Gal-3-/- mice produce lower amounts of TNF-α and IL-1β when compared to WT cells. Adoptive transfer of WT macrophages managed to significantly enhance the severity of DSS-induced colitis of Gal-3-/- mice. Gal-3 expression promotes acute DSS-induced colitis and plays an important pro-inflammatory role in the induction phase of colitis by promoting the activation of NLRP3 inflammasome and production of IL-1β in macrophages.
Faculty:
Универзитет у Крагујевцу, Факултет медицинских наука
Date:
19-05-2016
Keywords:
Dekstran natrijum sulfat / DSS / kolitis / galektin 3 / colitis / Gal-3