Edukacija specijalista opšte hirurgije kao mera unapređenja propisivanja antibiotika
Education of genaral surgions as a method to improve antibiotic prescribing
Author
Ružić-Zečević, Dejana
Mentor
Janković, Slobodan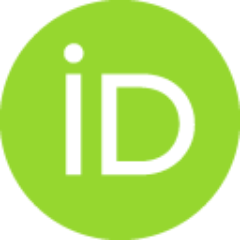 Committee members
Milovanović, Dragan
Čanović, Predrag
Dragojević Simić, Viktorija

Abstract
U ovoj prospektivnoj interventnoj studiji detaljno je analizirana upotreba antibiotika u opštoj hirurgiji. Studijska populacija je zbog prirode dizajna, imala dve osnove grupe: bolesnike i lekare. Edukativna intervencija je bila usmerena prema lekarima, hirurzima klinike, a posledice intervencije uslovljene izmenom terapijskih stavova, praćene su na bolesnicima, koji se smatraju ispitanicima studije u užem smislu. Studija je obuhvatila sledeće faze: početnu analizu, usmerenu na prikupljanje bazalnih vrednosti praćenih ishoda, faza edukativne intervencije u trajanju od 3 meseca i naknadnu fazu analize podataka o vrednostima praćenih ishoda i to posle sprovedene edukativne intervencije. Ovim istraživanjem su predstavljeni i detaljno analizirani uzroci prekomerne i neracionalne upotrebe antibiotika u opštoj hirurgiji. U tom smislu, primenom edukativne interventne studije se ciljano ukazivalo lekarima na neracionalnosti u profilaktičkoj i terapijskoj primeni antibiotika u hirurgiji. Ova ed
...
ukativna intervencija se pokazala uspešnom u smislu značajnog smanjenja ukupne potrošnje antibiotika, ali i racionalnije upotrebe ovih lekova u opštoj hirurgiji. U konačnom ishodu, ova studija ima veliki značaj u kliničkoj praksi, jer se redukcijom i racionalizacijom upotrebe antibiotika, smanjuju štetne posledice prekomerne primene ovih lekova, smanjuju troškovi lečenja i, što je najvažnije, poboljšava ishod lečenja hirurških bolesnika.
We have analyzed the use of antibiotics in general surgery in prospective intervention clinical study. The study population consist of two groups: patients and doctors. Educational intervention was focused on surgeons, and the effects of educational intervention caused by changing of attitudes, were observed in treatment of patients who are considered as the study subjects. The study included the following phases: initial, which analyzed baseline values of observed outcomes, phase of 3 months of educational intervention and at last phase aimed to estimate the effect of education on utilization and appropriate use of antibiotics. This research presents a detailed analysis of the causes of excessive and inappropriate use of antibiotics in general surgery. Furthermore, the aim of educational intervention was also to increase rationality in prophylactic and therapeutic use of antibiotics in surgery. In conclusion, this educational intervention has been successful in terms of a significant
...
reduction in the total consumption of antibiotics, as well as increased rational use of these drugs in general surgery. In the final outcome, this study has great benefits in clinical practice to improve appropriate use of antimicrobial therapy and reduce of cost of antibiotics treatment in surgery. This intervention also reduces the harmful effects of excessive use of these drugs and, most importantly, improves the treatment outcome of surgical patients.
Faculty:
Универзитет у Крагујевцу, Факултет медицинских наука
Date:
2012
Keywords:
Antibiotici / 615