Uticaj vrste dijalizatora na kvalitet života, kliničku sliku i laboratorijske analize pacijenata na hemodijalizi
Influence of the dialysis membrane type on quality of life, clinical outcomes and laboratory parameters in patients undergoing hemodialysis
Author
Soldatović, Jelena
Mentor
Janković, Slobodan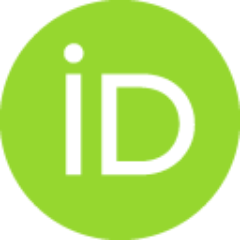 Committee members
Petrović, Dejan
Vučinić, Slavica
Veličkovć, Radmila

Abstract
Uvod : U hemodijalizi visokog fluksa koriste se dijalizne membrane značajne poroznosti za veće molekule ( klirens β2- mikroglobulina >20 ml/min) i omogućen je koeficijent ultrafiltracije veći od l5 ml/mmHg po satu. Preliminarni rezultati su ukazivali da se anemija lakše koriguje u pacijenata koji su na membranama visokog fluksa,dok randomizirane studije nisu uspele da dokažu značajan efekat. Ukupni krvni trigliceridi, trigliceridi i holesterol veoma male gustine (VLDL) su opali, a holesterol visoke gustine ( HDL ) je porastao u polisulfonskoj grupi visokog fluksa, dok su navedene varijable ostale neizmenjene u grupi pacijenata na standardnim dijalizatorima. Cilj: Napravljeno je poređenje između pacijenata na hemodijalizi visokog i hemodijalizi niskog fluksa u pogledu kvaliteta života, kliničkog ishoda i laboratorijskih rezultata. Metod: Studija je sprovedena kao studija preseka. Studijsku populaciju su sačinjavali pacijenti na dijaliznom tretmanu (u rasponu od 18 do 70 godina starosti)
...
u regionalnom zdravstvenom centru "Studenica" u Kraljevu. Pacijenti su bili ili na hemodijalizi niskog fluksa (njih 33) ili emodijalizi visokog fluksa (njih 39). Pacijenti su intervjuisani u periodu od decembra 2009. do januara 2010. Rezultati laboratorijskih testova i podaci o komorbiditetu su dobijeni iz zdravstvenih kartona. Informacije o kvalitetu života i navikama su dobijeni iz " Comprehensive Quality of Life Scale- Adult". Rezultati: Serumski nivoi uree su bili značajno različiti između pacijenata na dijalizatorima visokog fluksa i onih na dijalizatorima niskog fluksa (t = 2.094, p = 0.040). Za druge laboratorijske parametre, kliničke simptome, navike i kvalitet života- značajne razlike nisu nađene. Zaključak: Mada visoka poroznost hemodijaliznih membrana omogućava uklanjanje raspadnih produkata efikasnije nego kod membrana niskog fluksa koje imaju manje pore, ta činjenica nije dovela do značajnih razlika u kvalitetu života pacijenata.
Background: High-fl ux haemodialysis uses dialysis membranes of signifi cant porosity to permit the passage of larger molecules (β2- microglobulin clirens >20 ml/min) and allows a higher coefficient of ultrafiltration (CUF >l5 ml/mmHg per hour). Preliminary results found that anaemia was more easily corrected among patients treated with high-fl ux membranes, while randomised trials failed to prove a signifi cant effect. Total blood triglycerides, VLDL triglycerides and VLDL cholesterol decreased, and HDL cholesterol increased in the polysulphone high-fl ux group, while these variables remained unchanged in a group of patients treated with standard dialysers. Objective: Comparisons were made between patients treated with high-fl ux membrane dialysers and patients treated with low-fl ux membrane dialysers with regard to quality of life, clinical outcomes and laboratory results. Methods: The study was investigator-driven, crosssectionaland based on the intention-to-treat principle. The st
...
udy population was composed of patients undergoing dialysis treatment (18 to 70 years of age) in the Studenica regional health centre in Kraljevo. The patients belonged to the low-fl ux haemodialysis group (n=33) or the high-fl ux haemodialysis (n=39) group. The patients were interviewed between December 2009 and January 2010. Th e results of laboratory tests and data on comorbidities were obtained from medical records. Information regarding quality of life and habits were obtained using the Comprehensive Quality of Life Scale – Adult. Results: Serum levels of urea were significantly different between patients who were treated with high-flux membrane dialysers and those who were treated with low-flux membrane dialysers (t=2, 094, p=0.040). No significant differences were found regarding other laboratory parameters, clinical symptoms, comorbidities, habits, or patients' quality of life. Conclusion: Although high-porosity high-fl ux haemodialysis membranes remove waste solutes more effi ciently than low-fl ux membranes with smaller pores, this fact did not translate into signifi cant diff erences in patients' quality of life. Keywords: Dialysers, quality of life, laboratory analysis.
Faculty:
Универзитет у Крагујевцу, Факултет медицинских наука
Date:
2012
Keywords:
Dijalizatori / kvalitet života / kvalitet života / laboratorijske analize