Primena organskih inhibitora za sprečavanje pojave korozije niskougljeničnog čelika u prisustvu CO2
Use of organic inhibitors for mitigation of mild steel corrosion in the presence of CO2
Author
Jevremović, Ivana Lj.
Mentor
Mišković Stanković, Vesna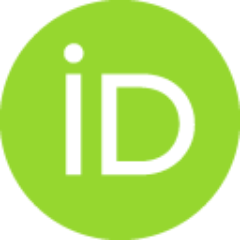 Committee members
Nešić, Srđan
Krstajić, Nedeljko
Bajat, Jelena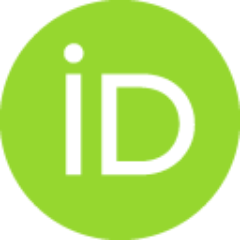 Abstract
Cilj ovog istraživanja je zaštita niskougljeničnog čelika API X65 od korozije u prisustvu CO2 primenom organskog inhibitora korozije, imidazolinskog derivata smeše viših masnih kiselina i dietilentriamina, TOFA/DETA imidazolina, u tečnoj, kao i u gasovitoj fazi u uslovima kondenzacije uz primenu pene (natrijum C14-16 olefin-sulfonat) kao nosača inhibitora. Konvencionalne metode zaštite, poput ubrizgavanja inhibitora korozije nisu efikasne jer uslovi toka fluida onemogućavaju inhibitor da formira zaštitni sloj u delovima cevi gde dolazi do kondenzacije. Primenom spektroskopije elektrohemijske impedancije (SEI), metode polarizacione krive, gravimetrijske metode i metode određivanja gubitka mase na osnovu električne otpornosti za ispitivanje procesa korozije pokazano je da gustina struje korozije i brzina korozije niskougljeničnog čelika u 3 mas. % NaCl rastvoru zasićenom sa CO2, značajno opadaju sa povećanjem koncentracije TOFA/DETA imidazolina. U prisustvu 90 ppmv TOFA/DETA imidazolina
...
u rastvoru izmerena je vrednost efikasnosti inhibicije preko 90 %. Na osnovu rezultata metode potencijal-vreme i metode linearne polarizacione otpornosti pokazano je da TOFA/DETA imidazolin u 3 mas. % rastvoru NaCl zasićenom sa CO2 deluje kao mešoviti inhibitor korozije, sa izraženijim anodnim dejstvom, pri čemu je vrednost polarizacione otpornosti do 40 puta veća u odnosu na sistem bez inhibitora. Primenom metode ciklične voltametrije (CV), pokazano je da se u prisustvu 90 ppmv TOFA/DETA imidazolina u 3 mas. % vodenom rastvoru NaCl zasićenom sa CO2 smanjuje vrednost gustine struje na celom toku voltamograma usled fizisorpcije molekula inhibitora na površini elektrode. Na osnovu dobijenih rezultata može se zaključiti da je TOFA/DETA imidazolin stabilan u opsegu korozionog potencijala niskougljeničnog čelika. Na osnovu termodinamičke analize procesa adsorpcije TOFA/DETA imidazolina na kristalima kvarca sa prevlakom od Au, kao i na niskougljeničnom čeliku, pokazano je da je proces adsorpcije spontan, endoterman, praćen porastom entropije najverovatnije usled reakcije desorpcije molekula vode sa površine metala. Pokazano je da ispitivani proces...
The aim of the present study was to investigate the inhibition effect of talloil diethylenetriamine imidazoline (TOFA/DETA imidazoline) on corrosion of API X65 mild steel in the presence of CO2 for both continual immersion and top of the line corrosion (TLC) when injected within foam matrix (C14-16 olefin sulfonate). Conventional mitigation methods, like injection of corrosion inhibitors, can fall short in protecting the top of the line, since the conditions do not allow the inhibitor to reach the top sections of the wall where the condensation occurs. Electrochemical impedance spectroscopy (EIS), potentiodynamic sweep (PDS) measurements, weight loss and electrical resistance (ER) measurements on mild steel in CO2-saturated 3 wt. % NaCl solution without and with different concentrations of TOFA/DETA imidazoline showed a significant decrease in corrosion current density and consequently corrosion rate with the increasing concentrations of TOFA/DETA imidazoline. In the presence of 90 ppm
...
v or more of TOFA/DETA imidazoline in the solution the inhibition efficiency, was calculated to be above 90 %. Linear polarization resistance (LPR) measurements showed that TOFA/DETA imidazoline is a mixed-type corrosion inhibitor with the predominant anodic effect. The values of polarization resistance in CO2-saturated 3 wt. % NaCl solution in the presence of inhibitor increased 40 times compared to the bare steel. The results of cyclic voltammetry (CV) measurements revealed inhibited electrode processes in the presence of 90 ppmv TOFA/DETA imidazoline due to the physical adsorption of inhibitor molecules on mild steel electrode active sites. Accordingly it can be concluded that corrosion inhibitor, TOFA/DETA imidazoline is stable in the range of mild steel corrosion potential. The adsorption of TOFA/DETA imidazoline from 3 wt. % aqueous NaCl solution saturated with CO2 investigated on both gold coated quartz crystals and mild steel from CO2-saturated 3 wt. % aqueous NaCl solution is spontaneous, endothermic, driven by entropy gain, due to the gradual replacement of water, molecules initially adsorbed on the...
Faculty:
Универзитет у Београду, Технолошко-металуршки факултет
Date:
03-07-2015
Projects:
Keywords:
CO2 korozija / CO2 corrosion / inhibitori korozije / korozija u uslovima kondenzacije / koroziona merenja / sistem za merenje brzine korozije u uslovima kondenzacije / pena / kvarcna mikro vaga. / corrosion inhibitors / top of the line corrosion / foam / corrosion measurements / flow loop / quartz crystal microbalance
Related items
Showing items related by title, author, creator and subject.
Bobić, Biljana M.

(Универзитет у Београду, Технолошко-металуршки факултет,

09-12-2011

)

Nakomčić, Jelena

(Универзитет у Новом Саду, Природно-математички факултет,

08-12-2016

)

Halap, Akram Ariebi

(Универзитет у Београду, Технолошко-металуршки факултет,

22-06-2015

)