Evaluacija kvaliteta života i uticaja stresa kod obolelih od psorijaze
Author
Stojković, Tatjana S.
Mentor
Jovanović, Dragan
Committee members
Binić, Ivana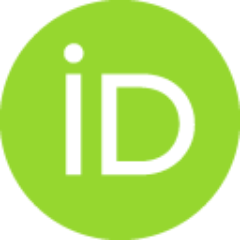 Spalević, Ljiljana
Hadži Pešić, Marina
Tiodorović Živković, Danica

Abstract
Psoriasis changes the life of the affected patient in several different domains, and the parameters of life quality provide important information regarding the impairments of functional, psychological and social statuses which occur as a direct consequence of the disease. The implementation of the concept of "life quality" could be the key step in the strategy for the improvement of the outcome of the treatment and the advancement of health care for patients with psoriasis. The aim of the study was to assess the level of impairment of the life quality and the intensity of stress in patients with chronic plaque psoriasis in relation to the socio-epidemiological and clinical characteristics of patients, disease duration and the severity of the clinical status of the disease. The research, which was designed as a cross-sectional study, consisted of 142 examinees. The primary group consisted of 82 patients with psoriasis, and the control group was represented by a non-clinical sample of 60
...
healthy examinees, without somatic and psychiatric diseases. The interrelatedness between the clinical severity of psoriasis, represented by the values of the Psoriasis Area and Severity Index (PASI) scores, and physical and psycho-social impairment, as well as psoriasis-related stress, which were measured by specific questionnaires Dermatology Life Quality Index (DLQI), Psoriasis disability index (PDI), Psoriasis Life Stress Inventory (PLSI) was assessed by appropriate statistical tests. The results of the study indicate significant impairment of life quality in patients with psoriasis, which occurs as a reflection of the severity of the disease and as a consequence of numerous limitations in the performance of everyday activities. The inharmonious psycho-emotional functioning, which is conditioned by the disease, produces a bad influence on mental health and causes disrupted social behaviour which, then, results in high levels of stress response which was present in the majority of patients with severe and moderately severe psoriasis. Life quality is an important factor in the evaluation of the success of the treatment of psoriasis; however, it can also be observed as the current model of the integration of patients into the process of the planning of therapy procedures, the evaluation of their outcomes, and the improvement of the quality of treatment services. Furthermore, being that the persistent psychological stress and low social support are important predictors of the exacerbation of psoriasis, as well as the psychological statuses of patients, the results of the study indicate that there is a need for the development of an interdisciplinary approach to the treatment of psoriasis through the cooperation of dermatologists and psychologists, which would provide not only a better control of the disease, but also the psycho-social rehabilitation of patients over a longer period of time.
Faculty:
Универзитет у Нишу, Медицински факултет
Date:
10-11-2015
Keywords:
psorijaza / psoriasis / life quality / stress / questionnaire / kvalitet ţivota / stres / upitnik