Hemijski sastav i farmakološke aktivnosti vodenog ekstrakta korena gaveza (Symphytum officinale L.)
Author
Savić, Vesna Lj.
Mentor
Nikolić, Vesna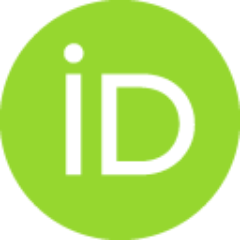 Committee members
Marinković, Valentina
Najman, Stevo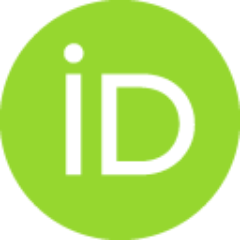 Stanojević, Ljiljana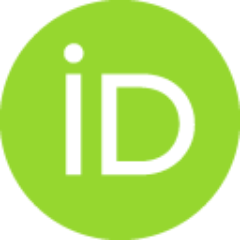 Cvetković, Dragan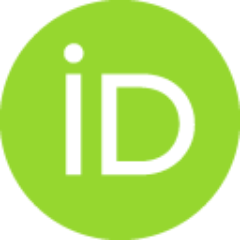 Abstract
An aqueous extract of the root of comfrey (Symphytum officinale L.) was obtained by the Soxlet method using water as an extractant. Extraction with water was carried out at predetermined optimal conditions of extraction (extraction time 240min and hydromodule 1:10w/v). For modeling the kinetics of extraction of total extractable compounds from comfrey root with water, Ponomarev's kinetic model was applied wherein extraction degree (SE) in the period of rapid extraction and coefficients b and k in the equations of extraction kinetics were determined. Chemical composition of an aqueous extract of comfrey root obtained under optimal conditions was examined. The content of total phenols (473.16mg GKE/g d.e.) and flavonoids (18.90 mg RE/g d.e.) was determined. HPLC, UHPLC-DAD-HESI-MS and ICP-OES methods for identification and quantification of bioactive compounds and micro and macro elements present in the aqueous extract of comfrey root were validated. The most abundant bioactive compounds
...
in the examined aqueous extract of comfrey root were rosmarinic acid, allantoin and ellagic acid (7.4g/100g d.e, 8.91g/100g d.e and 12.891g/100 g s.e), respectively. The mineral composition of an aqueous extract of comfrey root showed that there was a relatively high content of K (560,4mg/dm3) and Ca (129,3mg/dm3). Other trace elements contained in an aqueous extract of comfrey root in descending values were Na, Pb, Mg, Fe, Al, Zn, B, Ba, Cu. Examination of the effects of aqueous comfrey root extract included the examination of antioxidant activity by monitoring the ability of neutralization of free radicals and antimicrobial activity in vitro in parallel with the standards of bioactive compounds that are the most present in the extract. Obtained EC50 values for tested samples showed that the highest antioxidant activity have ellagic, then rosmarinic acid, and finally aqueous extract of comfrey root, while allantoin did not show antioxidant activity. The aqueous extract of comfrey root showed antimicrobial activity against gram-negative bacteria Escherichia coli and Salmonella typhimirium, while its activity was not observed on the examined gram-positive bacteria and fungi. The effect of an aqueous extract of the comfrey root and allantoin on viability and proliferation of epithelial (MDCK) and fibroblastic (L929) cell line was examined in vitro. Allantoin did not act on the viability of examined cell lines. The comfrey root extract, in all tested concentrations, showed a mild stimulatory effect on the viability of L929 cells, while there was no change in the viability of MDCK cells. Allantoin showed mild inhibitory effect on proliferation of both cell lines at concentrations 0.04mg/cm3 and 0.1mg/cm3, but more pronounced on MDCK cells. Effect of comfrey root extract on cell proliferation in concentrations higher than 0.04mg/cm3 was significant stimulatory for L929, but inhibitory for MDCK cells. In the final phase of the study it was examined in vivo anti-irritant potential of dry aqueous extract of comfrey root and allantoin incorporated into prepared semisolid hydrophilic carriers of hydrogel-type and cream-type. The most effective hydration was achieved when creams and gels containing aqueous extract of comfrey root was used and a slightly less when they contained allantoin. More effective influence of creams compared to the gels on skin hydration was also maintained. All tested samples had an impact on the reduction of the erythema index wherein the creams were more effective than the gels. Cream with the comfrey root extract achieved more efficient antieritematous effect in relation to the cream with allantoin. Changes in skin barrier function were monitored by measuring transepidermal water loss (TEWL) after irritation. More efficient reduction of TEWL was recorded after application of the gel with comfrey root extract compared to the gel with allantoin and compared to the appropriate creams. For all tested creams that presented U/V type emulsions, the stability was examined by polarization microscopy, based on the presence of dispersed droplets of oil phase as well as turquoise and pink stripes of colored varying intensity, which occur due to the formation of lamellar liquid-crystalline phase or α-crystalline gel phases which form a mixed emulsifiers and stabilized prepared creams. Cream containing a dispersion of dry extract of comfrey root showed the most intense presence of structures that point to a stabilization of the system by forming a liquid crystal and α-crystalline gel phase and presented a system that has good stability and also good hydration potential. On the basis of conducted study it can be concluded that an aqueous extract of the comfrey root can be used as a pharmaco-logically active supplement in pharmaceutical preparations for external application.
Faculty:
Универзитет у Нишу, Технолошки факултет, Лесковац
Date:
01-06-2015
Projects:
Keywords:
Gavez / Comfrey / extraction / allantoin / rosmarinic acid / ellagic acid / cell proliferation and viability / irritation / creams / gels / ekstrakcija / optimizacija / alantoin / ruzmarinska kiselina / elaginska kiselina / proliferacija / iritacija / kremovi / gelovi