Bakterije mlečne kiseline pirotskog kačkavalja
Author
Milosavljević, Nebojša P.
Mentor
Savić, Dragiša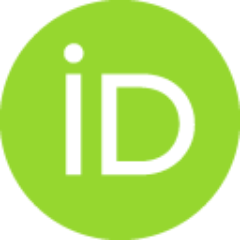 Committee members
Puđa, Predrag
Savić, Dragiša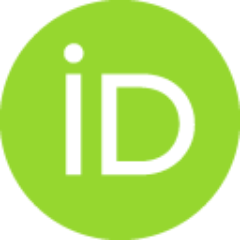 Danilović, Bojana

Abstract
"Pirot`s kachkaval" is a traditional cheese produced only on the territory of Pirot municipality. It belongs to the pasta filata cheeses and can be made of cow`s, ewe`s or the mixture of these milks. In order to determine the changes in the lactic acid bacteria microbiota during 60 days of the ripening of the "Pirot`s kachkaval" 5 samples of cow`s milk kachkaval and 5 samples of ewe`s milk kachkaval were analyzed. A total number of 315 LAB strains were isolated and subjected to physiology tests and FTIR analysis for preliminary characterization and grouping. Representatives of each group were identified by the use of molecular methods. Same strains were subjected to technological characterization. Additionally, samples of the kachkaval up to 30 days of ripening were investigated for the concentration of organic acids and volatile compounds. The lactic acid bacteria strains isolated from ewe`s milk kachkaval belong to the species Streptococcus macedonicus, Enterococcus faecium, Pediococ
...
cus acidilactici, Pediococcus pentosaceus, Lactobacillus plantarum, Lactobacillus fermentum, Lactobacillus casei/ rhamnosus, Lactobacillus casei and Lactobacillus paracasei, while strains isolated from cow`s milk kachkaval belong to the species Enterococcus faecium, Pediococcus acidilactici, Pediococcus pentosaceus, Lactobacillus plantarum, Lactobacillus rhamnosus and Lactobacillus casei. The presence of lactic (in the highest concentration), malic, citric and acetic acid was confirmed. Also, pyruvic acid was detected in traces. Volatile compounds detected in the samples of kachkaval belonged to monocarboxylic acids, alcohols, ketones, aldehydes, terpenes and hydrocarbons. Acids and ketons were the most abundant, while esters were the most numerous group. Technological characterization of the isolates indicated that 40% of the isolates can use citrates and 32% can produce diacetyl. Also, 12% of the isolates produce exopolysacharides and 7% produced bacteriocines which were active against used test microorganisms Lаctococcus lactis subsp. lactis BGMNI-596, Lc. lactis subsp. lactis NP-45 and pathogenic Listeria sp. and Listeria monocytogenes.
Faculty:
Универзитет у Нишу, Технолошки факултет, Лесковац
Date:
13-07-2015
Keywords:
Pirotski kačkavalj / "Pirot`s kachkaval" / lactic acid bacteria / molecular identification / technological characterization / bacteriocin activity / bakterije mlečne kiseline / molekularna identifikacija / tehnološka karakterizacija / bakteriocinska aktivnost