Uticaj pretreniranosti na kardiodinamiku i parametre oksidativnog stresa u izolovanom srcu pacova
The effects of overtraining on cardiodynamics and parameters of oxidative stress in isolated rat heart
Author
Stojanović-Tošić, Jelica
Mentor
Đorđević, Dušica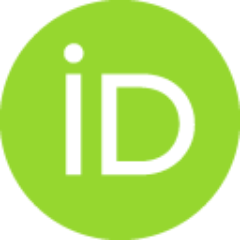 Committee members
Jakovljević, Vladimir
Radovanović, Dragan S.
Živković, Vladimir

Abstract
Cilj istraživanja bio je da ispita efekte protokola usmerenog izazivanju pretreniranosti na kardiodinamiku, koronarni protok i oksidativni stres u koronarnom efluentu izolovanog srca pacova. Pacovi su podeljeni u tri grupe (kontrole, umereno trenirani, preterano često trenirani pacovi) i podvrgnuti različitom trenažnom protokolu tokom 9-12 nedelja. Nakon žrtvovanja životinja, srce je izolovano i perfundovano na Langendorf aparatu, a tokom koronarne autoregulacije (koronarni perfuzioni pritisak 40-120 mmHg) praćeni su sledeći kardiodinamski parametri leve komore: maksimalna i minimalna stopa promene pritiska, sistolni i dijastolni pritisak, srčana frekvenca. Koronarni protok meren je floumetrijski, a u koronarnom efluentu određeni su nivoi parametara oksidacionog stresa (superoksid anjon radikal, vodonik peroksid, nitriti, lipidni peroksidi). Primenjeni eksperimentalni protokol plivanja nije indukovao pretreniranost kod pacova. Preterano često plivanje dovelo je do pozitivnih promena u
...
kardiodinamici i koronarnom protoku izolovanih srca pacova, u većoj meri od umerenog trenažnog protokola. Rezultati naše studije potvrđuju pozitivne efekte redovnog aerobnog treninga na srce, i pokazuju da često vežbanje, ukoliko je intenzitet vežbanja umeren, nema štetne efekte na kardiodinamiku. U poređenju sa kontrolama, srca umereno treniranih, a posebno često treniranih pacova, produkovala su niže nivoe prooksidanata. Ovakvi rezultati verovatno su posledica bolje srčane funkcije, kao i aktivnosti antioksidativnog sistema kod često treniranih pacova. Obzirom na izostanak dijagnoze pretreniranosti, naša studija ne doprinosi značajno rasvetljavanju veze između ovog fenomena, funkcije srca i uloge oksidativnog stresa u ovom sindromu, međutim, ona daje važne smernice za dizajniranje budućih plivačkih trenažnih protokola, posebno onih koji za cilj imaju indukovanje pretreniranosti. Takođe, naša studija doprinosi saznanjima o efektima različitih trenažnih protokola na kardiodinamiku i redoks status u srcu.
The aim of the research was to explore the effects of the training protocol designed for overtraining induction on cardiodynamics, coronary flow and oxidative stress in coronary effluent from an isolated rat heart. The rats were divided into three groups (control, moderately trained, overfrequently trained rats) and subjected to different training protocol during 9-12 weeks. After sacrificing animals, hearts were excised, isolated and perfused on a Langendorf apparatus, and following cardiodynamic parameters of the left ventricle were measured during coronary autoregulation (coronary perfusion pressure 40-120 mmHg): maximal and minimal rate of pressure change, systolic and diastolic pressure, heart rate. Coronary flow was measured flowmetrically, and in coronary effluent following parameters of oxidative stress were measured: superoxide anion radical, hydrogen peroxide, nitric oxide, lipid peroxides. Applied experimental protocol did not induce overtraining in rats. Overfrequent swimmi
...
ng lead to positive changes in cardiodynamics and coronary flow, in a greater rate than moderate training. The results of our study confirm positive effects of regular aerobic exercise training on the heart, and show that frequent exercise, if the intensity of exercise is moderate, it is not harmful for the heart. In comparison with controls, hearts of rats trained moderately, and especially hearts of overfrequently trained rats, produced lower levels of prooxidants. Those results are probably a consequence of better cardiac function, as well as activity of antioxidative system in overfrequently trained rats. Given the lack of diagnosis of overtraining, our study does not contribute significantly to shed light on the relationship between this phenomenon, function of the heart and the role of oxidative stress in this syndrome, however, it provides important guidance for designing future swimming training protocols, especially those that aim to induce overtraining. Also, our study contributes to knowledge about the effects of different protocols of training on cardiodynamics and redox status of the heart.
Faculty:
Универзитет у Крагујевцу, Факултет медицинских наука
Date:
13-05-2016
Keywords:
Oksidativni stres / Oxidative stress / kardiodinamika / izolovano srce / plivanje / pacovi / pretreniranost / biohemija sporta / cardiodynamics / isolated heart / swimming / rats / overtraining