Senzorski, nutritivni i funkcionalni profil integralne testenine sa dodatkom heljdinog brašna
Sensory, nutritional and functional profile of whole grain pasta with buckwheat flour addition
Author
Škrobot, Dubravka
Mentor
Tomović, Vladimir
Pestorić, Mladenka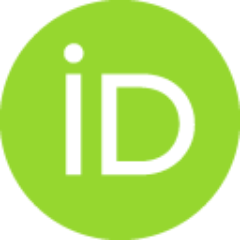 Committee members
Šoronja-Simović, Dragana
Tomović, Vladimir
Pestorić, Mladenka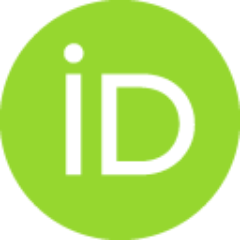 Tumbas Šaponjac, Vesna

Abstract
U okviru disertacije ispitani su i upoređeni pokazatelji kvaliteta integralnog pšeničnog i integralnog heljdinog brašna dobijenog mlevenjem netretiranih (netretirano integralno heljdino brašno) i autoklaviranih zrna heljde (autoklavirano integralno heljdino brašno). Nakon ispitivanja nutritivnih i funkcionalnih svojstava pomenutih brašna, kreirane su i proizvedene integralne taljatele sa različitim sadržajem integralnog heljdinog brašna (10–30%). Pokazatelji senzorskog, nutritivnog i funkcionalnog kvaliteta proizvedenih taljatela sa integralnim heljdinim brašnima ispitani su u poređenju sa kontrolnim uzorkom taljatela od integralnog pšeničnog brašna. U ispitivanim uzorcima brašna i taljatela određeni su osnovni hemijski sastav, sadržaj mineralnih materija, sadržaj ukupnih rastvorljivih polifenola, utvrđen je kvalitativni i kvantitativni sastav polifenolnih jedinjenja, ispitana je antiradikalska aktivnost na DPPH˙ i određen je sadržaj fitinske kiseline i 5-hidroksimetilfurfural. Pored a
...
nalize nutritivnih i funkcionalnih svojstava, na taljatelama su sprovedena ispitivanja fizičkih osobina (dimenzije) i svojstva taljatela pri kuvanju. Instrumentalno su izmereni boja i teksturna svojstva nekuvanih i kuvanih taljatela. Senzorska ocena taljatela sprovedena je uz primenu panela utreniranih ocenjivača, metodom bodovanja i panela potrošača, testom dopadljivosti. Dobijeni rezultati ukazuju da se supstitucijom dela integralnog pšeničnog brašna integralnim heljdinim brašnom (autoklaviranim ili netretiranim) postiže unapređenje nutritivnog i funkcionalnog profila uzoraka obogaćenih taljatela, uz manje ili više izraženo narušavanje senzorskog profila, u zavisnosti od stepena supstitucije i vrste integralnog heljdinog brašna.
This study investigated quality parameters of wholegrain wheat flour and wholegrain buckwheat flour from non-treated buckwheat grains (non-treated wholegrain buckwheat flour) and autoclaved buckwheat grains (autoclaved wholegrain buckwheat flour). After investigation of nutritional and functional properties of aforementioned flours, new wholegrain tagliatelle formulations, with different wholegrain buckwheat flour content (10–30%) have been developed. Sensory, nutritional and functional quality parameters of buckwheat containing tagliatelle samples were analysed and compared with control tagliatelle sample from wholegrain wheat flour. Proximate composition, content of minerals, content of total polyphenols and quantitative and qualitative composition of polyphenols were investigated in both, flour samples and produced uncooked and cooked tagliatelle samples. Antiradical activity on DPPH radicals, and content of less favourable compounds, phytic acid and HMF, have been tested, as well.
...
Tagliatelle physical properties, dimensions, cooking properties, colour and textural properties were determined by instrumental and sensory methods. Tagliatelle acceptability was evaluated by the consumers. The obtained results indicate that wholegrain buckwheat flour (autoclaved or non-treated) incorporation into tagliatelle formulation led to an improvement of nutritional and functional profiles of tagliatelle samples, followed by greater or lesser deterioaration of sensory profile, depending on substitution level and type of wholegrain buckwheat flour.
Faculty:
University of Novi Sad, Faculty of Technology
Date:
06-06-2016
Keywords:
Integralna testenina / Wholegrain pasta / buckwheat / sensory properties / textural properties / polyphenolic compounds / instrumental methods / heljda / senzorska svojstva / teksturna svojstva / polifenolna jedinjenja / instrumentalni metodi / nutritivna svojstva