Analiza troškova nastalih hospitalizacijom u tercijarnoj ustanovi usled akutnih egzacerbacija hronične opstruktivne bolesti pluća
Hospitalization cost analysis due to acute COPD exacerbations in lung disease clinic
Author
Trivić, Bojana
Mentor
Zvezdin, Biljana
Tomić, Zdenko
Committee members
Sečen, Nevena
Lakić, Dragana
Kopitović, Ivan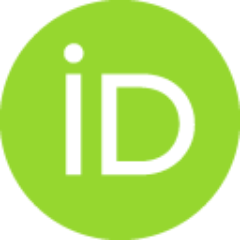 Đurić, Mirna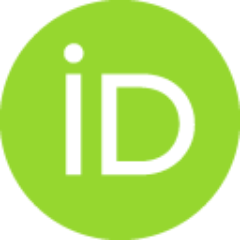 Stanić, Jelena

Abstract
Hronična opstruktivna bolest pluća (HOBP) je rastući zdravstveni problem radno sposobne populacije. Akutne egzacerbacije hronične opstruktivne bolesti pluća (AEHOBP) značajno doprinose pogoršanju bolesti i sa aspekta kvaliteta života bolesnika i sa aspekta troškova. Cilj istraživanja je bila identifikacija faktora visokih troškova lečenja AEHOBP koja može pomoći u definisanju strategija smanjenja HOBP egzacerbacija ove bolesti i analiza podataka o prehospitalnom lečenju obolelih od HOBP. Materijal i metode: Istraživanjem je obuhvaćeno 130 pacijenata koji su ispunjavali uključujuće kriterijume studije. Rezultati: Ukupni godišnji direktni troškovi hospitalizacija usled AEHOBP čine17,3% od troškova svih hospitalizovanih pacijenata. Prosečna dužina hospitalizacije je bila duža kod pacijenata sa teškom AEHOBP u odnosu na srednje tešku, razlika je statistički značajna (p = 0,044). Prema rezultatima istraživanja o potrošnji lekova godinu dana pre hospitalizacije, adekvatnu terapiju je koristi
...
lo 41,7% pacijenata, a neadekvatnu 58,3% pacijenata i postojala je negativna korelacija između adekvatnosti lečenja i stepena težine akutne egzacerbacije. Multivarijantnom logističkom regresijom dobijena je formula za predikciju ukupnih troškova. Zaključak: Nezavisni prediktori direktnih troškova lečenja su: muški pol, pušačka navika, teška AEHOBP, postojanje acidoze, primena neadekvatne ili adekvatne terapije trajanja kraćeg od devet meseci tokom godine koja je prethodila hospitalnom lečenju egzacerbacije.
Chronic obstructive pulmonary disease (COPD) is a rising health issue of working population. Acute exacerbations of chronic obstructive pulmonary disease (AECOPD) are significantly contributing to worsening of the disease prognosis, consequently leading to decline of patient's quality of life and increasing costs of treatment. Objective of the study was identification of factors for high AECOPD treatment costs, which can help in defining strategy for decreasing COPD exacerbations and data analysis of prehospital treatment of COPD patients. Material and Methods: The study included 130 patients who fulfilled including criteria of the study. Results: Total direct costs of AECOPD hospitalizations demonstrated 17.3% of all hospitalized patients costs. Average length of hospitalization was longer in patients with severe AECOPD compared to patients with moderate AEHOBP, there was statistically significant difference (p= 0,044). According to research results of medication usage one year before
...
the hospitalization, adequate treatment used 41.7% of patients, and inadequate 58.3%; there was negative correlation between adequate treatment and level of severance of acute exacerbations. Multivariate logistic regression was used for obtaining total costs predictions formula. Conclusion: Independent predictors of direct treatment costs were: male patients, smokers, prehospital treatment, inadequate or adequate, not longer than nine months per year.
Faculty:
Универзитет у Новом Саду, Медицински факултет
Date:
23-05-2016
Keywords:
hronična opstruktivna bolest pluća / Pulmonary Disease / Chronic Obstructive / Pharmaceutical / Hospital Costs / Health Care Costs / Length of Stay / Disease Progression / Economics / troškovi hospitalizacije / troškovi lečenja / dužina hospitalizacije / progresija bolesti / farmakoekonomija