Uticaj polielektrolita na interakciju drveta i vodorazredivih premaza
The impact of polyelectrolyte on interaction between wood and water-borne coatings
Author
Palija, Tanja B.
Mentor
Jaić, Milan
Committee members
Điporović-Momčilović, Milanka
Radotić Hadži-Manić, Ksenija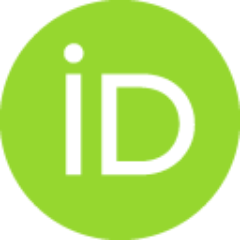 Petrič, Marko
Gavrilović-Grmuša, Ivana

Abstract
U radu je ispitana mogućnost uvođenja tretmana drveta pre lakiranja vodorazredivim transparentnim akrilnim (VTA) premazom u cilju poboljšanja osnovnih svojstava lakirane površine koja zavise od interakcije premaza i podloge. Ispitivanja su obavljena na uzorcima drveta bukve (Fagus moesiaca C.), a za tretman su korišćeni vodeni rastvori polielektrolita slabog i jakog tipa: polietilenimin (PEI) i poli(dialildimetilamonijum-hlorid) (PDADMAC), respektivno. Navedeni polielektroliti su nabavljeni u dva razreda molekulskih masa. Varirane su koncentracije rastvora polielektrolita, a promena molekulske konformacije jakih polielektrolita u rastvoru je ostvarena dodatkom soli. Modifikacija površine drveta nakon tretmana rastvorima polielektrolita ocenjena je na osnovu stepena upijanja vode, sposobnosti kvašenja površine vodom i premazom, slobodne površinske energije, površinske hrapavosti i analize hemijskih karakteristika drveta nakon tretmana. Interakcija VTA premaza i uzoraka bukve analizirana
...
je sa stanovišta dubine penetracije premaza, hrapavosti lakirane površine i jačine adhezije očvrsnulog filma premaza. Poređenjem efekta rastvora polielektrolita utvrđeno je da se tretiranjem bukovog drveta 1 % rastvorom PEI visoke molekulske mase može umanjiti hrapavost lakirane površine (za 45 %, izraženo parametrom Ra) uz očuvanje jačine adhezije premaza. Uz to, primenom navedenog tretmana moguće je dvostruko umanjiti debljinu mokrog filma VTA premaza uz poboljšanje estetskog kvaliteta lakirane površine (smanjivanjem hrapavosti) i očuvanje vrednosti jačine adhezije premaza na uzorcima bukve. Na taj način se troškovi materijala i vreme obrade u proizvodnim uslovima mogu smanjiti uz poboljšanje estetskih i očuvanje adhezivnih svojstava sistema drvo-premaz.
In this study the possibility of introducing the treatment of wood before coating with water-borne transparent acrylic (WTA) coating in order to improve the basic properties of coated surfaces, that depend on the interaction between wood and coating, was investigated. Tests were performed on samples of beech wood (Fagus moesiaca C.) and for the treatment aqueous solutions of weak and strong type of the polyelectrolytes were used: polyethyleneimine (PEI) and poly(diallyldimethylammonium-chloride) (PDADMAC), respectively. Two classes of molecular weights of named polyelectrolytes were used. In addition, concentrations of polyelectrolyte solution were varied, and the change in molecular conformation of strong polyelectrolyte in solution was accomplished by the addition of salt. The modification of wood surface after treatment with polyelectrolyte solutions was evaluated based on the relative water uptake, the possibility of surface wetting by water and coating, the surface free energy, su
...
rface roughness and chemical characteristics of wood after treatment. The interaction of water-borne transparent acrylic coating and beech samples was analyzed based on the depth of coating penetration, surface roughness of coated surface and adhesion strength of the cured film coating. Comparing the effects of different polyelectrolytes it was found that the treatment of beech wood with 1 % solution of PEI HMW can reduce the roughness of coated surfaces (for 45 %, expressed by parameter Ra) while preserving the adhesion strength of the coating. In addition, the application of the above named treatment can reduce the wet film thickness of WTA coating by double along with enhancement of aesthetic quality of coated surfaces (reduced surface roughness) and maintaining the values of the adhesion strength of coatings on beech wood samples. In this manner, the cost of materials and processing time in manufacturing conditions can be reduced with improvement of the aesthetic and conserving the adhesion properties of the wood-coating system.
Faculty:
Универзитет у Београду, Шумарски факултет
Date:
17-07-2015
Keywords:
bukva / beach wood / vodorazredivi transparentni akrilni premaz / polielektroliti / hrapavost površine / jačina adhezije / water-borne transparent acrylic coating / polyectrolyte / surface roughness / adhesion strength