Morfološka varijabilnost i distribucija roda Theodoxus Montfort, 1810 (Neritomorpha, Gastropoda) u centralnom delu Balkanskog poluostrva i na južnom obodu Panonske nizije
Morphological variability and distribution of Theodoxus Montfort, 1810 (Neritomorpha, Gastropoda) in the central Balkan and southern edge of Pannonian plain
Author
Marković, Vanja M.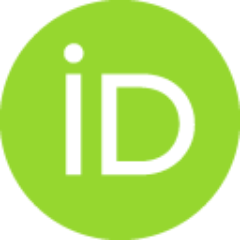 Mentor
Nikolić, Vera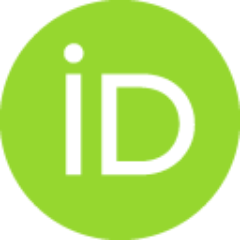 Committee members
Nikolić, Vera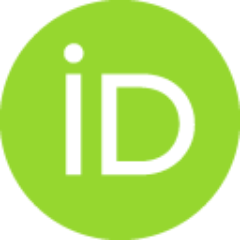 Đikanović, Vesna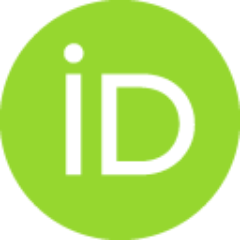 Nikolić, Vera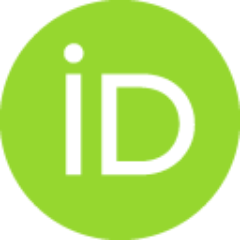 Nikolić, Vera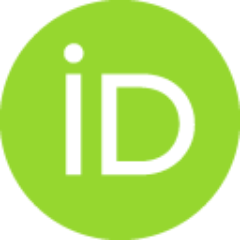 Abstract
Ispitivanje je obuhvatilo velik broj podataka, kako literaturnih tako i terenskih, u pogledu nalaza proučavanih vrsta. Uočena je prostorna distribucija i odnosi između vrsta, pri čemu je zabeleženo širenje vrste T. fluviatilis u velikim nizijskim rekama, kao i znatno šire rasprostranjenje vrsta T. danubialis i T. transversalis u prošlosti. Rečni nerit je danas dominantan nerit u potamon-tpu reka Panonske nizije ovog područja. Bosanske reke Una Sana I Vrbas su potencijalni koridori za širenje vrste T. fluviatilis, i povezivanje njenog panonskog i dalmatinskog areala Pojedini stariji nalazi ove vrste, u rekama van pomenutog tipa, u skladu sa rezultatima ovog istraživanja bi zahtevali proveru, obzirom na mogućnost pogrešne identifikacije. Rasprostranjenje T. transversalis, je pretrpelo i najveće promene, odnosno drastično smanjenje samog areala vrste. U prošlosti su zabeleženi su nalazi sa nekoliko mesta na Dunavu, od Novog Sada, preko Đerdapa do ušća Timoka. Sem toga postoje na
...
lazi i sa nekih drugih reka (Sava, Moravica). Naše istraživanje sugeriše da je i dalje prisutan, ali vrlo redak na Dunavu u ovom delu njegovog toka. Lokalitet na kome je nađen, Stari Slankamen može biti jedno od retkih utočišta retke vrste u ovom delu Dunava. Treba naglasiti i nalaze po jedne jedinke sa Tise (Martonoš) i Crnog Timoka (Zaječar), koji takođe mogu ukazivati na prisustvo populacija ovih puževa. Recentna distribucija pokazuje da je rečni sistem Velika Morava – Južna Moorava – Nišava glavni refugijum za retku vrstu T. transversalis. Bosanske reke Una Sana I Vrbas su potencijalni koridori za širenje vrste T. fluviatilis, i povezivanje njenog panonskog i dalmatinskog areala. Rezultati izvedene analize, potvrđuju opšte preference ovih vrsta u odnosu na tip reke, pa su tako vrste T. danubialis i T. transversalis najprisutnije u tipu 2 (velike reke van područja Panonske nizije), dok je T. fluviatilis dominantan u tipu 1 (velike nizijske reke). Ispitivanje odnosa sa setom fizičko-hemijskih parametara je pokazalo, da se, kao najvažniji faktori vode koji utiču na ispitivanu zajednicu teodoksusa mogu izdvojiti zasićenje vode kiseonikom, koncentracija ortofosfata i amonijum jona, te temperatura vode. Rezultati multivarijantne kanonijske analize dalje ukazuju na očekivanu veću toleranciju vrste T. fluviatilis na manju količinu rastvorenog kiseonika, više temperature, kao i na povećano prisustvo amonijuma u vodi. Druge dve vrste su osetljive na pomenute uslove, naročito T. danubialis. Kod najređe vrste T. transversalis, interesantna je ipak nešto povećana toleranca na sve pomenute faktore, pogotovo na povećane koncentracije ortofosfata, koje kako izgleda najbolje podnosi od ispitivanih vrsta...
The study includes a large number of data collected on the field, as well as the literature data. The spatial distribution and relationships between species are investigated. The spread and estabished dominance of T. fluviatilis in large lowland rivers, and much wider distribution of species T. danubialis i T. transversalis in the past were noted. Studied rivers Una, Sana and Vrbas are noted as potential corridors for the spread of T. fluviatilis, and connecting its Pannonian and Dalmatian range of distribution. It schould be mentioned that some of this species previous findings, apart of its typical habitats (potamon rivers) schould be rechecked. Distribution of T. transversalis, suffered the biggest change, resulting in a drastic reduction in its range. In the past, there have been records from several sites on the Danube, from Novi Sad through the Iron Gate to the mouth of the Timok River. Furthermore, reports were from other rivers ae well (the Sava River, the Moravica Ri
...
ver). Despiteliterature data, the findings of this rare species in some localities in the Danube River suggests that it is still present but very rare. The site on which it is found (Stari Slankamen), could acts as one of the few remaining refugia for this rare species in the Danube. Findings from the Tisa River (Martonoš) and the Crni Timok River (Zaječar), schould be noted also. The analyses of its recent distribution showed that the Velika Morava River – Južna Morava River – Nišava River river system is the main refuga for the species. Results of preformed analysis have confirmed the general preferences of the species regarding the river type. Species T. danubialis i T. transversalis are the most present in river type 2 (large rivers outside of the Pannonian basin), while T. fluviatilis is dominant in river type 1 (large lowland rivers). Regarding its relation to water chemistry it has been showed that the most important of studied physico-chemical parameters on Theodoxus community were oxygen content, orthophosphates, ammona and water temperature. Multivariate analyzes indicate increased tolerance of T. fluviatilis to the low oxygen content and higher water temperature, as well as for increased ammona concentrations. Unlike the other two species are less tolerante to this conditions, especially T. danubialis. It is somewhat interesting that the rarest species T. transversalis has increased tolerance to organic nutrients (orthophosphates and nitrates)...
Faculty:
Универзитет у Београду, Биолошки факултет
Date:
26-09-2014
Keywords:
Theodoxus / Theodoxus / interspecific variability / intarspecific variability / Balkan / tradicional morphometry / morphometic indices / multivariate statistics / interspecijska varijabilnost / intraspecijska varijabilnost / Balkan / klasična morfometrija / morfometrijski indeksi / multivarijantna statistika