Modelovanje mehanizma prenosa toplote pri konvektivnom sušenju i utvrđivanje numeričkih pokazatelja
Analysis of energy characteristics of pneumatics dryers, from the standpoint of the development of convective drying method
Author
Првуловић, Славица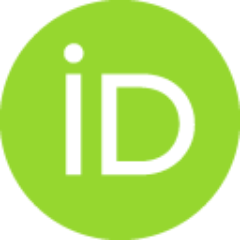 Mentor
Tolmač, Dragiša
Committee members
Lambić, Miroslav
Brkić, Miladin
Adamović, Živoslav
Tolmač, Dragiša

Abstract
Doktorska disertacija "Modelovanje mehanizma prenosa toplote pri konvektivnom sušenju i utvrđivanje numeričkih pokazatelja" - sadrž i eksperimentalna i teorijska istraživanja vezana za metodu konvektivnog sušenja. Izvršena su istraživanja parametara sistema konvektivne pneumatske sušare u eksploatacionim uslovima proizvodnje. Na osnovu rezultata ispitivanja utvrđeni su: modeli kinetike sušenja, energetski bilansi, koeficijenti prenosa toplote, optimalni režim sušenja, modeli mehanizma prenosa toplote, numerički pokazatelji i izvršena njihova analiza.
PhD Thesis "Modelling the mechanism for heat transfer at the convective drying and establishing of numerical readers" - contains the experimental and theoretical researches connected with the convective drying method. The parameter researches of the convective pneumatic dryer system in the exploitation conditions in production, are done. On the basis of the testing results are established: the models of drying kinetics, energetic bilances, heat transfer coefficients, optimal regime of drying, heat transfer models mechanism, numerical readers and there was also realized their analysis.
Faculty:
University of Novi Sad, Technical Faculty Mihajlo Pupin, Zrenjanin
Date:
20-05-2004
Keywords:
Konvektivno sušenje / convective drying / energetske karakteristike / pneumatske sušare / prenos toplote. / energetic characteristics / pneumatich dryers / heat transfer.