Molekularni i fenotipski diverzitet vrste Eristalis tenax (Diptera, Syrphidae)
Molecular and phenotypic diversity of the Eristalis tenax species (Diptera, Syrphidae)
Author
Francuski, Ljubinka
Mentor
Milankov, Vesna
Committee members
Ludoški, Jasmina
Stamenković-Radak, Marina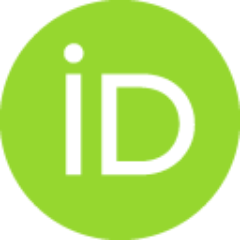 Abstract
Sagledavanje ukupnog genetičkog i fenotipskog diverziteta i evolucionog potencijala vrste E. tenax izvršeno je analizom jedinki poreklom sa 42 područja Evrope, Australije, Severne i Južne Amerike i laboratorijske kolonije iz Španije. Analiza intraspecijske varijabilnosti vrste E. tenax izvršena je kvantifikovanjem varijacija u veličini i obliku krila 1653 jedinke i obojenosti abdomena 936 jedinki. Analiza genetičkog diverziteta na nivou polimorfizma nukleotidnih sekvenci mtDNK je izvršena kod 58 jedinki, dok je analiza alozimske varijabilnosti obuhvatila 821 jedinku prirodnih populacija i laboratorijske kolonije vrste E. tenax. Rezultati su ukazali da inbriding i stohastički procesi utiču na redukciju genetičkog diverziteta i da "oslobađaju" skrivenu genetičku varijabilnost koja je povezana sa fenotipskom diferencijacijom. Vremenska distribucija fenotipskog diverziteta vrste E. tenax je kvantifikovana analizom jedinki četiri alohrona uzorka poreklom sa lokaliteta Venac, Fruška gora. Ma
...
li stepen genetičke i fenotipske diferencijacije između durmitorskih uzoraka vrste E. tenax ukazuje na odsustvo prostorne substruktuiranosti i njihovu međusobnu povezanost intenzivnim protokom gena. Analiza konspecifičkih populacija vrsta E. tenax ukazala je na odsustvo jasne međupopulacione diferencijacije na osnovu parametrara krila i molekularnih markera (alozimski lokusi i COI mtDNK), te se može zaključiti da postoji intenzivan protok gena koji eliminiše razlike između populacija. Registrovan je polni dimorfizam u veličini i obliku krila i obojenosti abdomena. Uočeno je da mužjaci u proseku imaju manja i uža krila i svetlije obojene abdomene od ženki. Analizom fenotipske diferencijacije u karakterima abdomena na uzorcima vrste E. tenax sakupljenim duž geografskog gradijenta Evrope je utvrđeno odsustvo promena po tipu kline. Dobijeni rezultati omogućavaju preciznije sagledavanje intra- i interpopulacione varijabilnosti ovog takona i ukazuju da vrsta E. tenax ima visok evolucioni potencijal za adaptacije na sredinske promene
This paper examines molecular and phenotypic variability in the widely spread hoverfly species Eristalis tenax. We compared 42 samples from Europe, Australia North and South America, with the aim of obtaining insights into the temporal and spatial variations and sexual dimorphism in the species. Additionally, wild specimens from Spain were compared with a laboratory colony reared on artificial media. The integrative approach was based on allozyme loci, cytochrome c oxidase I mitochondrial DNA, morphometric wing parameters (shape and size) and abdominal colour patterns. Our results indicate that the fourth and eighth generations of the laboratory colony show a severe lack of genetic diversity compared to the figures observed in natural populations. Reduced genetic diversity in subsequent generations of the laboratory colony was found to be linked with phenotypic divergence. The distribution of genetic diversity at polymorphic loci indicated genetic divergence among collection dates from
...
Fruška Gora Mt, and landmark-based geometric morphometrics revealed significant wing shape variation throughout the year. Phenotypic differentiation in abdominal pattern of the E. tenax populations along latitudinal gradient Europe has not been established. Consistent sexual dimorphism was observed, indicating that male specimens had lighter abdomens and smaller and narrower wings than females. It is reasonable to assume high mobility of the dronefly and high rate of gene flow reflected the similarity of genetic and phenotypic diversity of otherwise geographically distinct populations. Hence, the present study expands our knowledge of the genetic diversity and phenotypic variability of E. tenax. The quantification of such variability represents a step towards the evaluation of the adaptive potential of this species of medical and epidemiological importance.
Faculty:
University of Novi Sad, Faculty of Science
Date:
14-03-2012
Projects:
Keywords:
Eristalis tenax / Eristalis tenax / molekularni diverzitet / fenotipska varijabilnost / inbriding / temporalna varijabilnost / populaciona struktuiranost / polni dimorfizam / alozimska varijabilnost / COI mtDNK / veličina i oblik krila / molecular diversity / phenotypic variability / inbreeding / temporal variability / population structure / sexual dimophism / allozyme / COI mtDNA / wing geometric morphometrics