Mehanizmi delovanja atrazina na steroidogenu aktivnost Leydig-ovih ćelija peripubertalnih pacova
The mechanism of atrazine action on steroidogenesis in peripubertal rat Leydig cells
Author
Pogrmić, Kristina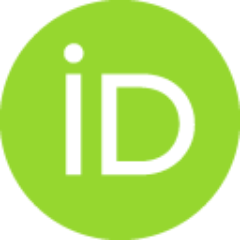 Mentor
Kovačević, Radmila
Committee members
Kuhajda, Ksenija
Kostić, Tatjana
Cvijić, Gordana
Kovačević, Radmila

Abstract
Rezultati prikazani u ovom radu opisuju efekte in vivo primene atrazina (2-hloro-4- etilamino-6-izopropilamino-s-triazin) na ex vivo steroidogenezu u Leydig-ovim ćelijama peripubertalnih pacova (tretiranih sa 50 mg/kg i 200 mg/kg telesne mase od 23. do 50. dana starosti). Dobijeni rezultati jasno ukazuju da 28-dnevna in vivo primena atrazina snažno inhibira testikularnu steroidogenezu, smanjujući ekspresiju gena za steroidogene enzime i druge regulatorne proteine uključene u kontrolu testikularne steroidogeneze u Leydig-ovim ćelijama peripubertalnih pacova. Rezultati in vivo primene atrazina pokazuju da atrazin snažno inhibira ekspresiju gena za luteinizirajući hormon receptor (LHR), skevendžer receptor-B1 (SR-B1), steroidogeni faktor-1 (SF-1), steroidogeni akutni regulatorni protein (StAR), translokator protein (TSPO), fosfodiesterazu 4B, 3β−hidroksisteroid dehidrogenazu (ΗSD), CYP17A1 i 17βHSD. Rezultati u okviru ovih istraživanja pokazuju da primena atrazina tokom prepubertalnog per
...
ioda razvoja mužjaka pacova dovodi do dozno-zavisnog smanjenja nivoa cAMP i snažne inhibicije androgeneze u prisustvu hCG. Obzirom na blokadu ekspresije LHR, prvog elementa u aktivaciji cAMP-signalnog puta, moglo bi se predpostaviti da je to uzrok blokade androgeneze kod atrazinom-tretiranih životinja. Takođe, rezultati ukazuju na inhibiciju supstrat-stimulisane produkcije androgena paralelno sa redukcijom ekspresije steroidogenih enzima CYP17A1 i 17βHSD. U drugom delu ove doktorske disertacije, ispitivan je efekat direktne in vitro primene različitih doza atrazina (1 nM, 1 μM, 20 μM, 50 μM) na ekspresiju i aktivnost steroidogenih enzima u kulturi prečišćenih Leydig-ovih ćelija testisa peripubertalnih pacova, pri čemu je zabeleženo stimulatorno dejstvo pomenutog herbicida. Naime, zabeleženo je povećanje bazalne i hCG-stimulisane produkcije testosterona praćeno povećanim nivoom cAMP u medijumu tretiranih ćelija. Pri ispitivanju ekspresije gena za steroidogene enzime i regulatorne proteine, zabeleženo je povećanje ekspresije gena za SF-1, StAR, CYP17A1 i 17βHSD u hCG-stimulisanim uslovima. Takođe, povećana je i produkcija testosterona nakon dodavanja progesterona i androstendiona kao supstrata, kod Leydig-ovih ćelija tretiranih sa atrazinom. Da bi pokušali da objasnimo zašto postoje razlike u efektu atrazina u zavisnosti od načina primene, postavili smo jednokratni in vivo eksperiment sa atrazinom (tretman sa 50 mg/kg i 200 mg/kg telesne mase, životinje tretirane 50. dana starosti). Rezultati ovih eksperimenata ukazali su na up-regulaciju testikularne steroidogeneze, kao i na povećan nivo cAMP kod životinja tretiranih sa atrazinom Stoga, nivo cAMP se pojavljuje kao karika koja povezuje sva tri korišćena eksperimentalna pristupa. Međutim, ostaje otvoreno pitanje na koji način atrazin utiče na modulaciju nivoa cAMP i to pitanje predstavlja motiv za dalja istraživanja. Sumarno, dobijeni rezultati ukazuju da 24-časovni tretman atrazinom izaziva povećanje, a prolongirani tretman snažno smanjenje steroidogenog kapaciteta Leydig-ovih ćelija peripubertalnih pacova.
In the present study, we investigated the effects of oral dosing of atrazine (2-chloro-4- ethylamino-6-isopropylamino-s-triazine) to peripubertal male rats (50 mg/kg and 200 mg/kg body weight daily from postnatal day 23 to 50) on ex vivo Leydig cell steroidogenesis. Leydig cells from treated rats were characterised by significant decline in mRNA transcripts of several genes responsible for steroidogenesis: luteinizing hormone receptor (LHR), scavenger receptor-B1, steroidogenic acute regulatory protein (StAR), translocator protein, steroidogenic factor-1 (SF-1), phosphodiesterase 4B, 3β−hydroxysteroid dehydrogenase (ΗSD), CYP17A1 and 17βHSD. In the presence of human chorion gonadotropin, the dose-dependent decrease in extra cellular cAMP level and accordingly strong inhibition of androgenesis were obtained. The transcription of LHR gene in Leydig cells of atrazine-treated rats was down-regulated in a dose-dependent manner, which could be the reason for reduction in cAMP level and expre
...
ssion of cAMPdependent genes. The results also indicated inhibition of substrate-stimulated androgen production in parallel with reduced expression of steroidogenih enzymes CYP17A1 and 17βHSD. In the second part of this study we examined direct 24 h in vitro effect of different doses of atrazine (1 nM, 1 μM, 20 μM, 50 μM) on expression and activity of steroidogenic enzymes in purified Leydig cells obtained from peripubertal rats. Obtained results indicated that 24 h-incubation of peripubertal Leydig cells in the presence of atrazine increased steroidogenic capacity of that cells. Increased basal and hCGstimulated testosterone production were accompanied by increasing levels of cAMP in the medium of treated cells. Also, in comparison to controls, gene expression revealed increased expression of SF-1, StAR, CYP17A1 and 17β-HSD. When Leydig cells were challenged with progesterone and Δ4–androstenedione, testosterone production was increased in atrazine chalenged Leydig cells. To address these two opposite effects of atrazine we performed 24 h in vivo experiment in which peripubertal male rats (on postnatal day 50) were exposed to single atrazine treatment (50 mg/kg- and 200 mg/kgbody weight by gavage), and 24 h later, Leydig cells were isolated and testosterone levels in medium determined in basal and in hCG-stimulated conditions after 2 h-incubation period. Obtained results indicated that single in vivo exposure to atrazine was also accompanied 24 h later by up-regulation of Leydig cell androgenesis and increased cAMP level. According to the results obtained in this study, it seems that modulation of cAMP levels appear as a link that connects all three experimental approaches. However, the question of how atrazine affects the modulation of cAMP levels remains open, and present a motive for further research. In concluson, obtained results indicated that 24 h treatment with atrazine caused an increase, while prolonged treatment strongly reduce steroidogenic capacity of peripubertal Leydig cells.
Faculty:
Универзитет у Новом Саду, Природно-математички факултет
Date:
08-04-2010
Projects:
Keywords:
atrazin / atrazine / Leydig-ove ćelije / steroidogeneza / ekspresija gena / cAMP / Leydig cells steroidogenesis gene expression / cAMP