Antioksidantni, antibakterijski i antimutageni potencijal vrste Myrtus communis L. iz Crne Gore
Antioxidant, antimicrobial andantimutagenic potencial of the Myrtuscomunis L.
Author
Bugarin, Dušan
Mentor
Mimica-Dukić, Neda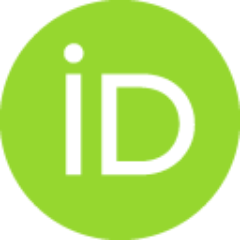 Committee members
Kuhajda, Ksenija
Boža, Pal
Vuković-Gačić, Branka
Popović, Milan

Abstract
Ispitivanja hemijskog sastava etarskih ulja i ekstrakata izvedena su na vrsti Myrtus communis L. sa pet lokaliteta iz Crne Gore. Pored toga, ispitana je njihova antioksidantna aktivnost u razlicitim in vitro sistemima kako bi se utvrdio uticaj pomenutih ekstrakata i etarskih ulja na neutralizaciju DPPH, NO, OH i 2- radikala, kao i njihov uticaj na lipidnu peroksidaciju u lipozomima i inhibiciju enzima ksantin-oksidaze. Takode, ispitana je i antibakterijska aktivnost etarskih ulja i ekstrakata ove vrste na 9 bakterijskih sojeva, kao i njihov antimutageni potencijal na bakterijskom soju Escherichia coli IC 202.
In this tessis the chemical analysis of the essential oils and methanolic extracts from five plant samples of Myrtus communis L., collected from different localities in Montenegro, have been investigate. Beside that, their antioxidant activity in differwnt in vitro systems has been study to establish their scavenging potential towards DPPH, NO, OH, and O2- free radicals, as wel as their effects on lipid peroxidation in liposoma and inhibition enzyme XOD. Also, the antibacterial activity of the essential oils and methanolic extract has been study on 9 bacterial strains, as wel as their antimutagenic effects on bacterial strain E. Colli IC202.
Faculty:
University of Novi Sad, Faculty of Science
Date:
08-06-2010
Keywords:
Myrtus communis L. / Myrtus communis L. / etarska ulja / biljni fenoli / antioksidanti / slobodni radikali / DPPH / OH / NO / O2- / ksantin oksidaza / lipidna peroksidacija / amtibakterijsko delovanje / antimutageno delovanje / essential oils / plant phenolic / antioxidants / free radicals / DPPH / OH / NO / O2- / xantin-oxidase / lipid peroxidation / antibacterial activity / antimutagenic activity