Elektronski sistem za merenje deformacija pri savijanju pomoću polimernog optičkog vlakna sa osetljivom zonom
Electronic system for measurement of deformations under bending by usingpolymer optical fiber with sensitive zone
Author
Stupar, Dragan
Mentor
Živanov, Miloš
Committee members
Nađ, Laslo
Kovačević, Milan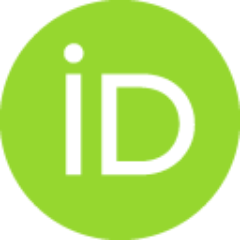 Satarić, Miljko
Mitrović, Zoran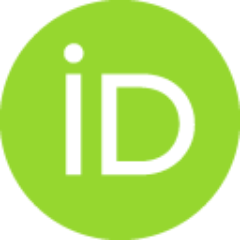 Živanov, Ljiljana
Živanov, Miloš

Abstract
U ovoj doktorskoj disertaciji je razvijen elektronski senzorski sistem za merenje deformacija pri savijanju pomoću polimernog optičkog vlakna sa osetljivom zonom. Opisana je metoda izrade fiber-optičkog senzora zakrivljenosti pomoću polimernog optičkog vlakna. Izvršena je simulacija ponašanja senzora i urađena je karakterizacija senzora. Ispitana je mogućnost primene elektronskog senzorskog sistema za detekciju savijanja i loma građevinskih struktura. Pomoću istog senzora je realizovan fiber-optički goniometar za merenje ugla savijanja ljudskog kolena koji karakterišu linearni odziv u opsegu uglova od -45° do 25°, rezolucija od 1° i osetljivost od 20 mV/°. U tezi je takođe data metoda eliminacije grešaka koje mogu nastati usled savijanja delova vlakna koji vode do i od osetljive zone.
In this thesis, an electronic system for measurement of bend-induced deformations by using polymer optical fiber with sensitive zone is developed. A method for fabrication of the fiber-optic curvature sensor by using polymer optical fiber is described. The simulation and characterization of the sensor behavior have been conducted. The possibility of application of the proposed electronic system in structural health monitoring for bending and crack detection of civil engineering structures is investigated. Also, a fiber-optic goniometer for human joint movement monitoring characterized by a linear response in the range from -45° to 25°, resolution of 1°, and the sensitivity of 20 mV/° is implemented. A method for the elimination of errors which may be caused due to bending of lead-in and lead-out sections of the fiber (leading to and from the sensitive zone) is also described.
Faculty:
University of Novi Sad, Faculty of Technical Science
Date:
21-04-2016
Keywords:
Elektronski sistem / Electronic system / fiber-optički senzor / polimerno optičko vlakno / osetljiva zona / savijanje optičkog vlakna / zakrivljenost / deformacije / fiber-optic sensor / polymer optical fiber / sensitive zone / bending of optical fiber / curvature / deformations
Related items
Showing items related by title, author, creator and subject.
Obradović, Vera M.

(University of Belgrade, Faculty of Technology and Metallurgy,

29-02-2016

)

Janjić, Svjetlana D.

(University of Belgrade, Faculty of Technology and Metallurgy,

15-01-2010

)

Radinović, Irena P.

(University of Belgrade, Faculty of Agriculture,

28-02-2017

)