Uticaj žučnih kiselina na bioraspoloživost makrolidnih antibiotika
The effects of bile acids on macrolide antibiotics bioavailability
Author
Trifunović, Jovana
Mentor
Goločorbin-Kon, Svetlana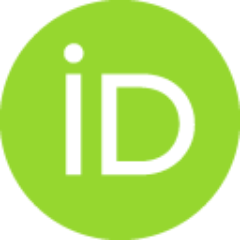 Committee members
Vasović, Velibor
Stilinović, Nebojša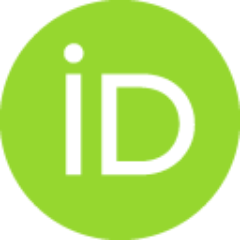 Vukmirović, Saša
Dobrić, Silva
Stankov, Karmen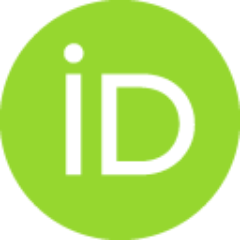 Abstract
Uvod: U prošlosti žučne kiseline su uglavnom razmatrane sa stanovišta njihove funkcije koju obavljaju u crevima jer posreduju u varenju masti i apsorpciji liposolubilnih vitamina. Nedavne studije potvrđuju da žučne kiseline ne igraju samo ulogu u varenju masti, nego se ponašaju i kao signalni molekuli koji stupaju u interakciju sa raznim receptorima uključujući nuklearne receptore i receptore vezane za G-proteine. Kao amfipatični molekuli one su sposobne da reaguju sa fosfolipidima ćelijskih membrana i da poboljšavaju prolazak lekova kroz njih. Stoga se žučne kiseline razmatraju kao promoteri u bukalnim, okularnim i nazalnim farmaceutskim formulacijama. Cilj: Svrha ovog istraživanja je bila da se ispitaju žučne kiseline i njihovi okso derivati kao jedinjenja koja utiču na propustljivost ćelijskih membrana i prolazak lekova do ciljnih tkiva. Materijal i metod: Interakcije makrolidnih antibiotika i žučnih kiselina su ispitivane uz pomoć NMR difuzionih merenja i relaksacije paramagnetični
...
m jonima. Retencioni parametri odabranih žučnih kiselina su dobijeni korišćenjem hromatografije na normalnim fazama i evaluisani su primenom pet različitih softvera. In vivo ekaperimenti su sprovedeni na 126 eksperimentalnih životinja koje su bile podeljene u 21 grupu. Rezultati: Vezivanje žučnih kiselina za micele je indikovano razlikama u hemijskom pomeranju makrolida i proširenju signala kao posledica redukovane mobilnosti unutar micela. Dodatak micela žučnih kiselina povećava solubilizaciju makrolida za faktor približno 2-3. Sprovedena korelaciona analiza pokazala je značajnu zavisnost između faktora retencije i intestinalne apsorpcije, prodora u MDCK epitelne ćelije, permeabilnost kroz kožu, logBB i PPB%. Putem implementacije in vivo eksperimentalnog dela pokazano je da žučne kiseline utiču na prolazak makrolida u tkivo mozga, bubrega i jetre. Zaključak: Ispitivane žučne kiseline pokazuju dobre farmakokinetske karakteristike i olakšavaju prolazak makrolida kroz različite ćelijske membrane.
Introduction: In the past, bile acids were mostly considered to function in the intestine where they play a role in digestion of fats and mediate absorption of fat-soluble vitamins. Recent studies confirm that bile acids not only facilitate solubilization of fats but behave as signal molecules that interact with various receptors including nuclear receptors and G protein-coupled receptors. As amphipathic molecules they are able to interact with phospholipids of cells membranes and enhance drugs permeation. Thus, bile acids are considered as drug promoters in buccal, ocular, nasal, and transdermal dosage forms. Purpose: The purpose of this research was to investigate bile acids and its oxo derivatives as enhancers in drug permeability. Three research methods to evaluate the characteristics of bile acids and its properties were used. Material and method: The interaction between macrolide antibiotics and bile acids was investigated by NMR chemical-shift titration, self-diffusion measureme
...
nts and paramagnetic relaxation enhancements. Retention parameters of selected bile acids are acquired by normal-phase thin layer chromatography and evaluated using five different softwares. In vivo experiments were conducted on 126 animals which were divided in 21 groups. Results: Binding bile acids to the micelles is indicated by differences in the chemical shift of the macrolides and line broadening as a consequence of reduced mobility in the micelle. Addition of bile micelles increases the solubility of macrolide antibiotics by a factor of approximately 2–3. Examined correlation analysis confirmed significant dependence between retention factor and intestinal absorption, MDCK epithelial cells, skin permeability, logBB and PPB%. Through the implementation of in vivo experiments it is shown that bile acids promote penetration of macrolides in brain tissue, kidney and liver. Conclusion: Investigated bile acids showed good pharmacokinetic properties and facilitate in macrolides permeation through various membranes.
Faculty:
Универзитет у Новом Саду, Медицински факултет
Date:
13-05-2016
Projects:
Keywords:
makrolidi / Macrolides / Animal / žučne kiseline i soli / propustljivost ćelijskih membrana / magnetno-rezonantna spektroskopija / anti-bakterijski lekovi / micele / farmakokinetika / eksperimentalni životinjski modeli / Bile Acids and Salts / Cell Membrane Permeability / Magnetic Resonance Spectroscopy / Anti-Bacterial Agents / Micelles / Pharmacokinetics / Models