Rana prognoza kvaliteta života politraumatizovanih bolesnika sa prelomima dugih kostiju
Early estimate of quality of life in polytrauma patients with multiple fractures of the long bones
Author
Gvozdenović, Nemanja
Mentor
Stanković, Milan
Doder, Radoslava
Committee members
Savić, Dragan
Milojević, Zoran
Turkulov, Vesna
Milankov, Miroslav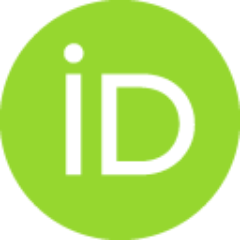 Sečen, Svetozar

Abstract
Pod pojmom politraume se podrazumeva teška istovremena povreda najmanje dve regije tela sa anatomskom težinom povrede AIS koja je jednaka ili veća od tri kao i ukupna izračunata anatomska težina povreda izražena ISS zbirom mora da bude veća od 15. Cilj istraživanja je da se primenom upitnika (SF36, PTSD–testa i Glazgov skale ishoda) proceni kvalitet života između politraumatizovanih pacijenata sa prelomomima dugih kostiju i politraumatizovanih bez preloma duge kosti kao i da se uoče rani pokazatelji loše prognoze kvaliteta života nakon završetka lečenja. Istraživanje je prospektivnog karaktera i obuhvatilo je 202 politraumatizovana pacijenta koji su bili povređeni u periodu 2010-2014 godine i bili lečeni u Urgentnom Centu Kliničkog Centra Vojvodine. Od 202 politraumatizovana pacijenta na kontrolne preglede se odazvalo ukupno 72 pacijenta, 37 sa prelomima dugih kostiju - ispitivana grupa i 35 politraumatizovanih pacijenata bez preloma duge kosti koji su činili kontrolnu gupu. Godinu dan
...
a nakon završetka hospitalizacije svaki ispitanik je popunjavao upitnik( SF36, PTSD test i Glazgov skala ishoda ), načinjen je klinički pregled i standardna radiografija predela preloma duge kosti. Rezultati ukazuju da ukupni kvalitet života nakon završetka lečenja se ne razlikuje značajno između ispitivanih grupa, iako politraumatizovani sa prelomima dugih kostiju imaju niži kvalitet života, odnosno značajno lošije fizički funkcionišu i imaju značajno češće psihičke poremećaje (postraumatski stresni poremećaj, depresija) u odnosu na kontrolnu grupu. Tip preloma duge kosti nije uticao na krajnji kvalitet života politraumatizovanih, dok su oni sa dva i više preloma imali značajno lošiji kvalitet života. Na osnovu dobijenih rezultata konstatovali smo da veću šansu za bolji kvalitet života imaju pacijenti mlađi od 44 godine, ukoliko su inicjalno imali vrednost ISS skora manji od 30,5 bodova, vrednosti sistolnog i dijastolnog arterijskog pritiska u referentnim vrednostima, kao i broja eritrocita i trombocita, i ukoliko su primili manje od 4 jedinica transfuzije krvi u prva 24 časa.
The term of polytrauma means, a patient with multiple severe injuries in at least two regions of the body with anatomical severity of trauma AIS equal or greater than three and the total calculated weight anatomical injuries expressed by ISS score must be greater than 15. The aim of our study is early estimate of quality of life in polytrauma patients with multiple fractures of the long bones and polytrauma patients without fractures of long bones as well as to detect early indicators of poor prognosis of quality of life after treatment, using questionnaires (SF 36, PTSD test and Glasgow Outcome Scale). This was prospective study and included 202 polytrauma patients who were injured during the period 2010-2014 and were treated in the Emergency Center of Clinical Center of Vojvodina. From 202 polytrauma patients, on control examinations responded 72 patients, 37 with fractures of long bones - study group and 35 polytrauma patients without fractures of long bones and they were control gr
...
oup. One year after the end of hospitalization each patient filled out a questionnaire (SF36, PTSD test and Glasgow Outcome Scale), made a clinical examination and standard X-rays of long bone fractures. Our results indicate that the overall quality of life after treatment is not significantly different between the groups, although polytraumatized patients with fractures have a lower quality of life and significantly worse physical functioning and have significantly more mental disorders (post-traumatic stress disorder, depression) compared to the control group. Type of long bone fractures did not affect on the final quality of life, while those patients with two or more fractures had a significantly poorer quality of life. Based on these results we concluded that greater chance for a better quality of life have patients younger than 44 years, unless they had initially ISS score less than 30.5 points, systolic and diastolic blood pressure in the reference values as well as the number of red blood cells and platelets, and if they received less than 4 units of blood transfusions in the first 24 hours.
Faculty:
Универзитет у Новом Саду, Медицински факултет
Date:
06-04-2016
Keywords:
Politrauma / Multiple Trauma / Bone / Traffic / Post-Traumatic / Open / Closed / Stress Disorders / Glasgow Outcome Scale / Fractures / Prelomi kostiju / Kvalitet života / Prognoza / Saobraćajne nezgode / Post-traumatski stresni poremećaji / Glazgov skala ishoda / Otvoreni prelomi / Zatvoreni prelomi / Depresija / Fractures / Depression / Fractures / Quality of Life / Prognosis / Accidents