Uticaj pojedinih komponenti zdravlja na kvalitet života starih
Influence of some components of health on the quality of life in the elderly
Author
Ač-Nikolić, Eržebet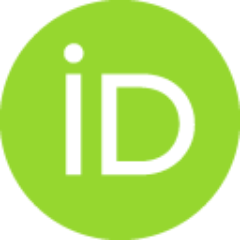 Mentor
Grujić, Vera
Committee members
Mirosavljev, Marija
Grujić, Vera
Novakov, Stevan
Stefanović, Slavica
Čikoš, Josip

Abstract
Kvalitet života u vezi sa zdravljem kod starih je najznačajniji aspekt kvaliteta života uopšte, a merenje kvaliteta života ima značajno mesto u praksi zdravstvene zaštite i naučnoistraživačkom radu. Cilj istraživanja je bio da se primenom modifikovanog McMaster Health Index Questionnaire utvrde fizička, socijalna i emotivna dimenzija kvaliteta života starih, kao i da se definiše validni instrument za procenu kvaliteta života u vezi sa zdravljem kod starih u našim uslovima. Istraživanje je sprovedeno u periodu 1998-2000 u obliku studije preseka, putem anketnog upitnika na uzorku stanovništva Novog Sada starosti 60 i više godina (n=373). Inicijalni anketni upitnik je poslužio za analizu pojedinih domena zdravlja a iz njega su korelacionim analizama izdvojeni ajtemi za šest skala: fizičko funkcionisanje, samozbrinjavanje, osećanje u vezi korisnosti u društvu, osećanja u vezi života, socijalno funkcionisanje i samoprocena. Za svaku skalu i za ukupni indeks kvaliteta života (QOL-OLD indeks)
...
je izračunat transformisani skor (ranga 0-100) kao i uticaj pojedinih skala na ukupni indeks kvaliteta života u odnosu na zdravlje. Indeks kvaliteta života QOL-OLD (ranga 0-100) predstavlja sumarnu numeričku vrednost dobijenu iz svih šest domena. Za svaku skalu kao i za sumarni Indeks utvrđena je pouzdanost i validnost pomoću svetski prihvaćenih kriterijuma za Cronbach Alpha vrednost. Analizom je izdvojeno šest skala koje imaju uticaj na kvalitet života starih i utvrđeno je da je uticaj fizičkog zdravlja, posmatran kroz skalu fizičkog funkcionisanja i skalu samozbrinjavanja, dominantan i čini 39,3% u globalnom kreiranju indeksa kvaliteta života. Svaki domen kao i ukupni QOL-OLD indeks je analiziran u odnosu na neke sociodemografske determinante za koje se pokazalo da imaju uticaj na pojedine domene kao i na ukupni kvalitet života u odnosu na zdravlje kod starih. Izdvajanjem ajtema iz modifikovanog McMaster Health Index Questionnaire dobijen je skraćeni i validan upitnik za procenu kvaliteta života starih u populaciji ali iza procenu kvaliteta života kod pojedinaca iste starosti.
Health related quality of life of the elderly is the most important aspect of quality of life concept in general, and it's measurement has an important place in health care practice and scientific work. The aim of this study was to determine physical, social and emotional dimension of health related quality of life among elderly, using modified McMaster Health Index questionnaire, as well as to construct valid instrument for health related quality of life assessment among elderly for our theritory. Cross sectional study was performed during 1998-2000. through poll, on the Novi Sad population sample aged 60 and above (n=373). Initial questionnaire was used for the purpose of analysis of certain health domains, and by using correlation analysis to extract items for six scales: physical functioning, selfcare, social usefulness, emotions about life, social functioning and self perception. Transformed score (range 0-100) was calculated for each scale separatly and for total health related q
...
uality of life index (QOL-OLD) as well as percentage influence of each scale on QOL-OLD index. Health related quality of life index (QOL-OLD) presents summar numeric value calculated from all six domains. For each scale and for QOL-OLD validity and reliability was determined using Cronbach alpha value. Analysis extracted six scales which influence quality of life among elderly, and results showed that physical health, covered with physical functioning scale and selfcare scale, has dominant influence (39,3%) in creating global QOL-OLD index. Each domain and QOL-OLD index was analyzed considering some socio-demographic determinants which showed impact on single domains and on total QOL-OLD index. Extracting items from initial modified McMaster Health Index Questionnaire enabled construction of shortened and valid questionnaire for assessment health related quality of life among elderly in the population but also for individuals of same age.
Faculty:
Универзитет у Новом Саду, Медицински факултет
Date:
14-06-2002
Keywords:
zdravlje / health / quality of life / aged / kvalitet života / stari