Retrospektivna uporedna analiza odnosa troškova i efektivnosti farmakoterapijskih protokola, sa ili bez monoklonskih antitela, u pacijenata sa kolorektalnim karcinomom
A retrospective, comparative analysis of cost-effectiveness ratio of pharmacotherapy protocols, with or without monoclonal antibodies, among colorectal cancer patients
Author
Kovačević, Aleksandra
Mentor
Tarabar, Dino
Committee members
Jakovljević, Mihajlo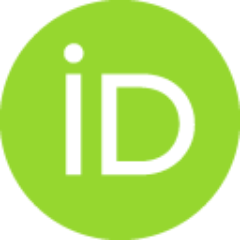 Dragojević-Simić, Viktorija
Mikov, Momir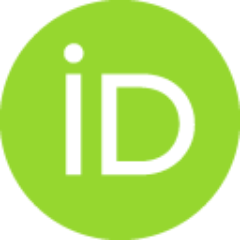 Abstract
Cilj ove studije je bio da se procene ukupni direktni medicinski troškovi bolničkog lečenja i nege pacijenata sa kolorektalnim karcinomom, kao i indirektni troškovi; odredi njihova struktura, analiziraju prema socio-demografskim i kliničkim karakteristikama pacijenata i međusobno uporede na osnovu dva različita pristupa u lečenju, korišćenjem citostatskih protokola sa i bez primene monoklonskih antitela. Dizajn studije je randomizovana retrospektivna klinička opservaciona studija tipa serije slučajeva, pri čemu je analizirano 114 pacijenata sa potvrđenim kolorektalnim karcinomom, iz baze podataka,nastale na osnovu istorija bolesti i propratne medicinske dokumentacije pacijenata lečenih u desetogodišnjem vremenskom periodu u Klinici za gastroenterologiju VMA. Pacijenti su podeljeni u dve grupe na osnovu citostatskih protokola korišćenih u lečenju, na grupu sa korišćenom konvencionalnom hemioterapijom i ona kojoj su uz konvencionalnu hemioterapiju dodata i biološka terapija – monoklonska
...
antitela. Utvrđeno je da inicijalni stadijum bolesti po TNM klasifikaciji u trenutku otkrivanja ima značajan uticaj na projekcije budućih troškova i ishode lečenja, a u inicijalno višim TNM stadijumima bolesti, najveći uticaj na direktne medicinske troškove imali su troškovi za lekove. Hematogene metastaze imaju presudan uticaj na ukupne troškove bolničkog lečenja kolorektalnog karcinoma. Troškovi za lekove su najviše uticali na direktne medicinske troškove i bili su skoro 6,5 puta veći kod pacijenata koji su lečeni i monoklonskim antitelima u odnosu na one tretirane samo konvencionalnom terapijom. Kod pacijenata čiji su protokoli lečenja uključivali monoklonska antitela, bile su značajno veće i ostale komponente direktnih medicinskih troškova, osim lekova. Sprovedenom analizom troškovi – efektivnost, u okviru koje je kao ishod određena procena petogodišnjeg preživljavanja pacijenata u IV stadijumu bolesti, zaključili smo da je za svaku dodatu godinu preživljavanja pacijenata sa terapijom monoklonskim antitelima, potrebno izdvojiti 2.806.000 RSD (32.108 EUR). Direktni i indirektni troškovi bolničkog lečenja kolorektalnog karcinoma imaju značajan uticaj na bolničke budžete i Republički fond za zdravstveno osiguranje, s obzirom na to da je pokazano da je za lečenje obolelih potrebno, ukoliko se uzmu u obzir i direktni medicinski troškovi i indirektni troškovi nastali usled izgubljene produktivnosti radno sposobnih pacijenata, izdvojiti iz budžeta oko 1.473.000 RSD (16.857 EUR) po pacijentu.
The aim of this study was to assess direct medical costs of hospitalization of colorectal cancer patients, as well as indirect costs; to determine their structure, perform an analysis based on patients' socio-demographic and clinical characteristics, and to make of comparison of two different pharmacotherapy treatment options, conventional cytotoxic therapy with or without monoclonal antibodies included. Randomized, retrospective, clinical observational case series study was used; 114 patients with confirmed colorectal cancer diagnosis, treated in Clinic for gastroenterology MMA. Analyzed medical data derived from formed database, based on their clinical data, in ten years period. Patients were divided into two groups, based on chemotherapy protocols, with or without monoclonal antibodies used. It was determined that initial TNM stage of the disease made the significant influence onto future costs projections and treatment outcomes. In patients with higher TNM stages, the greatest infl
...
uence on the direct medical costs arose from expenditures formedicines. Presence of hematogenic metastasis influenced the most significant onto complete hospital costs of colorectal cancer treatment. Drugs acquisition costs influenced the most on the direct medical costs and were almost 6,5 times higher in patients treated with added monoclonal antibodies compared to the other group. Other components of direct medical costs of patients with added monoclonal antibodies protocols were also significantly higher. Cost-effectiveness analysis based on five-year survival of metastatic colorectal cancer patients, showed added cost of 32.108 EUR per life year gained. Direct medical and indirect treatment costs of colorectal cancer influenced significantly onto hospital and Republic health insurance fund budgets, especially when lost productivity was taken into account; overall costs amounted 1.473.000 RSD (16.857 EUR) per patient.
Faculty:
Универзитет у Крагујевцу, Факултет медицинских наука
Date:
27-04-2016
Keywords:
Kolorektalni karcinom / Colorectal cancer / direktni medicinski troškovi / indirektni troškovi / hemioterapija / monoklonska antitela / direct medical costs / indirect costs / chemotherapy / monoclonal antibodies