Primena Komet testa na slatkovodnim školjkama Unio pictorum (Linnaeus, 1758), Unio tumidus (Philipsson, 1788) i Sinanodonta woodiana (Lea, 1834) u ekogenotoksikološkoj proceni akvatičnih ekosistema
Aplication of the Comet assay on freshwater mussels Unio pictorum (Linnaeus, 1758), Unio tumidus (Philipsson, 1788) and Sinanodonta woodiana (Lea, 1834) in ecogenotoxicological assesment of aquatic ecosystems
Author
Kolarević, Stoimir M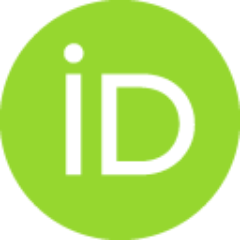 Mentor
Vuković-Gačić, Branka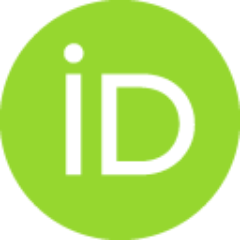 Committee members
Gačić, Zoran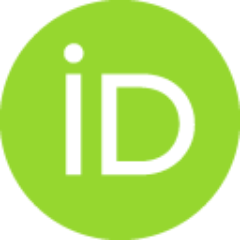 Knežević-Vukčević, Jelena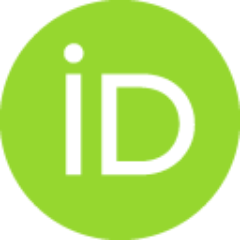 Paunović, Momir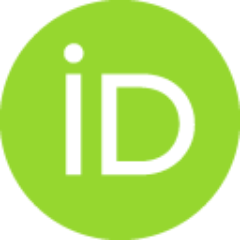 Abstract
Široka rasprostranjenost slatkovodnih školjki, ishrana filtriranjem, sesilni način života i sposobnost da akumuliraju zagađivače čine ih pogodnim organizmima za procenu nivoa zagađenja spoljašnje sredine i uticaja različitih zagađivača. Komet, test ili elektroforeza pojedinačnih ćelija (eng. single cell gel electrophoresis - SCGE) je osetljiva i brza tehnika za detekciju DNK oštećenja u pojedinačnim ćelijama i predstavlja jednu od osnovnih metoda u praćenju genotoksičnog efekta zagađivača na akvatične organizame. Da bismo odredili osetljivost školjki kao bioindikatora u ekogenotoksikološkim studijama, primenom alkalnog komet testa pratili smo nivo oštećenja molekula DNK u hemocitama slatkovodnih školjki Unio pictorum i U. tumidus (autohtone vrste) i Sinanodonta woodiana (alohtona vrsta) izlaganih sredinskom stresu in situ i ex situ. U okviru in situ proučavanja, aktivnim i pasivnim biomonitoringom, pratio se uticaj sredine na nivo oštećenja DNK molekula. Procena kvaliteta vode na razli
...
čitim lokalitetima vršena je na osnovu mikrobioloških i fizičko-hemijskih parametara. Pasivni biomonitoring je rađen u okviru istraživanja na reci Velika Morava, na jedinkama vrste S. woodiana i u okviru istraživanja na reci Dunav, na jedinkama roda Unio. Aktivni biomonitoring je rađen sa jedinkama istog roda na lokalitetima Save i Dunava na teritoriji grada Beograda. U okviru ex situ proučavanja, pratio se uticaj citostatika: 5-fluorouracila, cisplatine, etopozida, vinkristin sulfata i imatinib mezilata na nivo oštećenja DNK molekula u hemocitama vrsta roda Unio in vivo, izlaganjem jedinki 72 h, i in vitro, izlaganjem sveže izolovanih hemocita (30 min) ili hemocita u primarnoj kulturi (22 h). Kao model mutagen, korišćen je kadmijum hlorid koji je u svim tretmanima doveo do indukcije oštećenja DNK molekula. Rezultati in situ studija su pokazali da se primenom komet testa na jedinkama vrsta U. pictorum, U. tumidus i S. woodiana može detektovati i kvantifikovati prisustvo genotoksičnog zagađenja...
Due to generally wide distribution of considerable number of species, filter feeding, a sessile life form and an ability to accumulate pollutants, freshwater mussels were found to be favourable organisms for estimating the environmental pollution level and the impact of various pollutants. The comet assay or the single cell gel electrophoresis (SCGE) represents a sensitive and rapid technique for detection of DNA damage and thus this method is commonly employed for detection of genotoxic pollution in aquatic ecosystems. To evaluate the sensitivity of freshwater mussels as bioindicators in ecogenotoxicological studies, we studied the level of DNA damage with alkaline comet assay in haemocytes of freshwater mussels Unio pictorum and U. tumidus (autochtonous species) and Sinanodonta woodiana (alochtonous species) exposed to environmental stress in situ and ex situ. For in situ studies, active and passive biomonitoring were employed for the evaluation of the impact of environmental stress
...
on the level of DNA damage. Water quality assessment on studied sites was based on physical, chemical and microbiological parameters. Passive biomonitoring was performed on specimens of S. woodiana collected from the Velika Morava River, and on two species bellonging to genus Unio collected from the Danube River. Active biomonitoring was performed on specimens of the same species exposed in the Sava and Danube rivers in the urban area of the Belgrade city. Ex situ studies of the impact of cytostatics: 5-fluorouracil, cisplatin, etoposide, vincristine sulphate and imatinib mesylate were performed in vivo, by treatment of the whole animals for 72, and in vitro, by treatment of freshly isolated haemocyes for 30 min or by treatment of haemocytes in primary cultures for 22 h. Treatment with cadmium chloride (model mutagen) resulted in significant induction of DNA damage in all treatment conditions...
Faculty:
Универзитет у Београду, Биолошки факултет
Date:
26-12-2014
Projects:
Keywords:
ekogenotoksikologija / ecogenotoxicology / vodeni ekosistemi / mikrobiološko i hemijsko zagađenje / citostatici / Unio pictorum / U. tumidus / Sinanodonta woodiana / oštećenja DNK / procena rizika / aquatic ecosystems / microbial and chemical pollution / cytostatics / Unio pictorum / U. tumidus / Sinanodonta woodiana / DNA damage / risk assessment