Inaktivacija ćelija melanoma čoveka zračenjem jonima ugljenika : određivanje radiobioloških parametara i analiza signalnih puteva ćelijske smrti
Inactivation of human melanoma cells by carbon ion radiation: evaluation of radiobiological parameters and analysis of cell death signaling pathways
Author
Žakula, Jelena J.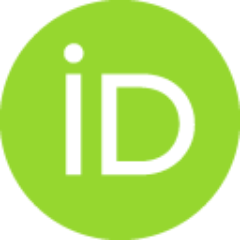 Mentor
Brajušković, Goran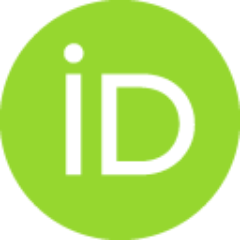 Committee members
Korićanac, Lela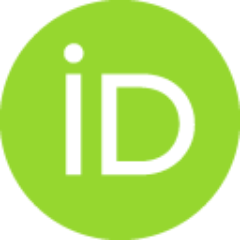 Savić-Pavićević, Dušanka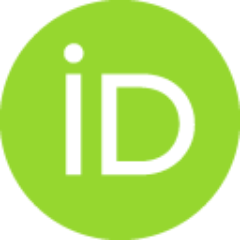 Abstract
Zraĉenje jonima ugljenika se koristi u terapiji razliĉitih malignih oboljenja poput tumora glave i vrata, baze lobanje, kancera pluća, jetre, prostate itd. Zahvaljujući fiziĉkim svojstvima jona ugljenika ova vrsta zraĉenja ima niz prednosti u poreĊenju sa konvencionalnom, kao i protonskom terapijom. Pokazala je efikasnost ĉak i u eliminaciji radio-rezistentnih tumora. Za razliku od konvencionalnog zraĉenja, zraĉenje jonima ugljenika karakteriše blagi porast relativne doze u funkciji dubine prostiranja, koji se završava naglim rastom do maksimuma doze, oznaĉenom kao Bragg-ov vrh. Dosadašnja in vitro istraţivanja na HTB140 ćelijskoj liniji melanoma ĉoveka su pokazala da su ove ćelije visoko radio-rezistentne na γ i protonsko zraĉenje. Iz tog razloga je ova ćelijska linija odabrana kao model sistem za praćenje anti-tumorskog efekta jona ugljenika. Ćelije u eksponencijalnoj fazi rasta su ozraĉene u tri pozicije duţ Bragg-ove krive, koje karakterišu vrednosti linearnog transfera energije (L
...
ET) od 84.7 (pozicija A), 197.2 (pozicija B) i 382.4 keV/μm (pozicija C). Primenjene su doze od 2, 4, 8, 12 i 16 Gy. Radio-osetljivost HTB140 ćelija na jone ugljenika je odreĊena pomoću radiobioloških parametara, preţivljavanja za dozu od 2 Gy (SF2) i relativne biološke efektivnosti za 2 Gy u odnosu na γ-zraĉenje (RBE(2 Gy, γ)). Antitumorski efekat jona ugljenika je praćen i na nivou ćelijske vijabilnosti i proliferativnog kapaciteta 48 h i 7 dana nakon ozraĉivanja ćelija. U cilju boljeg razumevanja naĉina delovanja zraĉenja jonima ugljenika, u pozicijama B i C je ispitivana indukcija procesa apoptoze i promena u propagaciji ćelija kroz faze ćelijskog ciklusa 48 h nakon ozraĉivanja. U istim eksperimentalnim uslovima su praćene i promene na nivou molekula ukljuĉenih u proces apoptoze. Vrednosti SF2 u svim pozicijama zraĉenja jonima ugljenika ukazuju na veoma visok nivo radio-rezistentnosti HTB140 ćelija melanoma ĉoveka. Vrednosti RBE(2Gy, γ) ukazuju na jaĉu inaktivaciju jonima ugljenika u sve tri pozicije zraĉenja u odnosu na efekat γ zraka, kao i u odnosu na protonsko zraĉenje...
Carbon ion radiation is used in the treatment of various malignancies such as tumors of head and neck, skull base, lung cancer, liver, prostate, etc. This type of radiation has many advantages as compared to conventional, as well as to proton therapy, due to its physical properties. It is efficient even in the elimination of radio-resistant tumors. In contrast to conventional radiation, carbon ion radiation is characterized by a slow increase of relative dose with depth, followed by a rise to the dose maximum at the Bragg peak. Previous in vitro studies on HTB140 human melanoma cell line showed that these cells are highly radio-resistant to the γ and proton radiation. For this reason, this cell line was chosen as a model system for the monitoring of the antitumor effect of carbon ions. Exponentialy growing cells were irradiated at three positions along the Bragg curve, characterised by the linear energy transfer (LET) of 84.7 (position A), 197.2 (position B) and 382.4 keV/μm (position
...
C). The applied doses were 2, 4, 8, 12 and 16 Gy. The radio-sensitivity of the HTB140 cells after carbon ion irradiation was estimated by the radiobiological parameters, the surviving fraction at 2 Gy (SF2), and the relative biological effectiveness at 2 Gy with respect to γ-rays (RBE(2Gy, γ)). The anti-tumor effect of carbon ions was analysed by cell viability and proliferative capacity 48 h and 7 days after irradiation. In order to better understand the carbon ion action, induction of apoptosis and analysis of cell cycle arrests 48 h after irradiation were studied in the positions B and C. Changes in the expression of molecules involved in the regulation of apoptosis were analysed under the same experimental conditions. The obtained values of SF2 in all irradiation positions reveal rather high level of radio-resistance of HTB140 melanoma cells. RBE(2Gy, γ) values indicate significant level of carbon ion induced cell inactivation, throughout the whole Bragg curve, compared to γ rays, as well as to protons. Significant decrease of cell viability and proliferation capacity of HTB140 human melanoma cells is also shown 48 h and 7 days after irradiation...
Faculty:
Универзитет у Београду, Стоматолошки факултет
Date:
29-09-2014
Projects:
Keywords:
melanom ĉoveka / human melanoma / γ-zraĉenje / zraĉenje jonima ugljenika / klonogeno preţivljavanje / radiobiološki parametri / apoptoza / ćelijski ciklus / γ-rays / carbon ions / clonogenic survival / radiobiological parameters / apoptosis / cell cycle