Karakterizacija bakteriocina bakterija mlečne kiseline i mehanizmi delovanja na senzitivne ćelije
Characterisation of bacteriocins of lactic acid bacteria and mechanisms of action on sensitive cells
Author
Uzelac, Gordana S.
Mentor
Radulović, Zorica
Committee members
Kojić, Milan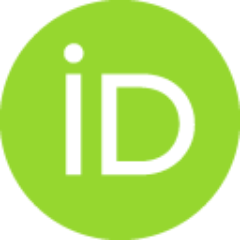 Nikšić, Miomir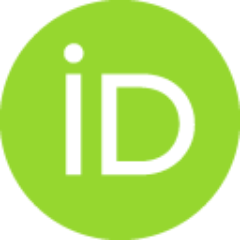 Lozo, Jelena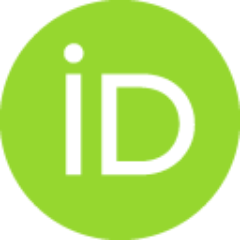 Strahinić, Ivana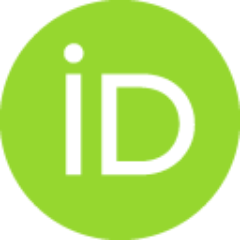 Abstract
Bakteriocini bakterija mlečne kiseline predstavljaju antimikrobne komponente proteinske prirode koje se primenjuju u prehrambenoj industriji (kao konzervansi), a takođe imaju potencijalnu primenu u veterini i medicini (kao alternativa ili dodatak antibiotskoj terapiji). Takođe, ove antimikrobne komponente danas se izučavaju i sa fundamentalnog aspekta, pre svega se izučava njihova struktura i mehanizam delovanja na senzitivne ćelije. Za bakteriocine klase I (nizin), pokazano je da koristi lipid II (prekursor sinteze ćelijskog zida) kao ciljni vezujući molekul za svoje delovanje. Do nedavno je definisano samo nekoliko membranskih proteina kao bakteriocinski receptori za bakteriocine klase II. Okarakterisane membranske komponente koje imaju ulogu receptora uključene su u transport šećera (komponente man-PTS sistema i maltoza-ABC transporter), takođe je nedavno okarakterisan UppP protein, receptor za dvokomponentni bakteriocin, laktokokcin G. LsbB bakteriocin je jedan od bakteriocina koje
...
produkuje prirodni izolat Lactococcus lactis subsp. lactis BGMN1-5. U cilju identifikacije receptora za LsbB bakteriocin, urađena je nasumična mutageneza Lc. lactis BGMN1-596, soja senzitivnog na LsbB, nakon čega su selekcijom na šoljama koje su sadržale LsbB bakteriocin dobijene dve kategorije mutanata (BGMN1-596R2 i BGMN1-596R3), dok su analizom stepena tolerancije polaznog soja BGMN1-596 na hemijski sintetisanom LsbB bakteriocinu dobijeni spontano rezistentni mutanti kategorije BGMN1-596SR. U cilju komplementiranja senzitivnosti mutanata na LsbB konstruisana je kozmidna biblioteka soja BGMN1-596, gde je dobijeno 148 kozmidnih klonova, od kojih je svaki nosio fragmente EcoRI parcijalo isečene hromozomalne DNK veličine oko 40 kb. Kozmidna DNK je izolovana iz svakog klona i njom su transformisani mutanti. Kozmid pAZILcos/MN2 je komplementirao LsbB rezistentne mutante sve tri kategorije, odnosno vratio senzitivnost mutanata na LsbB bakteriocin...
Bacteriocins of lactic acid bacteria are antimicrobial peptides used in food industry as preservatives, but also they could be used in veterinary and medicine (as alternatives to antibiotics). These antimicrobial components are also studied from a fundamental aspect, with a primarily focus on structure and mechanisms of action. The class I bacteriocin, nisin and some closely related lantibiotics have all been shown to employ lipid II, a cell wall precursor molecule, as a docking site. Until recently, only a few membrane proteins were defined as receptors for class II bacteriocins. Membrane receptors for these bacteriocins are involved in sugar transport (man-PTS system and maltose-ABC transporter). Another recently characterized protein, UppP protein was identified as receptor for two component bacteriocin, lactococcin G. Lactococcus lactis subsp. lactis BGMN1-5 among others produces a leaderless class II bacteriocin called LsbB. In order to identify the receptor for LsbB, MNNG was use
...
d for random mutagenesis of the LsbB sensitive strain Lc. lactis BGMN1-596. Two categories of resistant mutants were obtained (BGMN1-596R2 and BGMN1-596R3) by selection on LsbB bacteriocin contining plates, whereas spontaneously resistant mutants (BGMN1-596SR) were obtained by selection on plates containing synthesized LsbB bacteriocin. In order to complement sensitivity in mutants cosmid library of the LsbB-sensitive strain BGMN1-596 was constructed in E. coli, and 148 cosmid clones (EcoRI partially digested chromosomal DNA, each clone contain about 40 kb of genomic DNA) were obtained. Cosmid DNA was individually isolated and transferred to LsbB-resistant mutants of BGMN1-596. Cosmid pAZILcos/MN2, carrying a 40-kb insert, was found to be able to restore LsbB sensitivity in LsbB-resistant mutants. In order to identify the minimal genetic unit on the cosmid pAZILcos/MN2, which could transfer sensitivity to LsbB, pAZILcos/MN2 was digested with different restriction enzymes and subcloned into pAZIL vector...
Faculty:
Универзитет у Београду, Пољопривредни факултет
Date:
02-02-2015
Projects:
Keywords:
Bakterije mlečne kiseline / Lactic acid bacteria / bakteriocini / mehanizam / receptori / domenska struktura / interakcija / regulacija ekspresije / Bacteriocins / Mechanism / Receptor / Domain Structure / Interaction / Regulation of Expression