Varijabilnost nasledne osnove i rizik od nastanka pleomorfnog adenoma pljuvačnih žlezda - analiza gena za survivin, TP53 i matriksnu metaloproteinazu 9
Genetic variability and risk of development of salivary gland pleomorphic adenoma: analysis of survivin, TP53 and matrix metalloproteinase 9 genes
Author
Aničić, Boban Ž.
Mentor
Konstantinović, Vitomir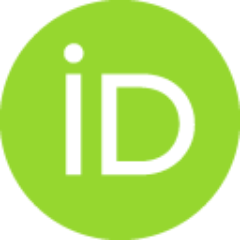 Committee members
Milašin, Jelena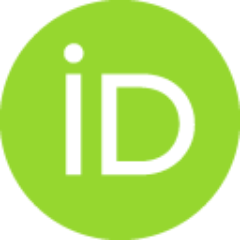 Vukadinović, Miroslav
Popović, Branka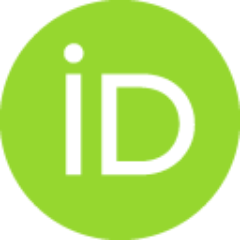 Novaković, Ivana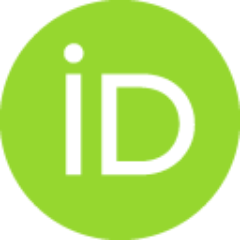 Abstract
Uvod : Genetičke studije neoplazmi pljuvačnih žlezda, uključujući i pleomorfni adenom (PA) su uglavnom bile fokusirane na hromozomske aberacije, i nekoliko specifičnih obrazaca hromozomskih translokacija je do sada opisano kao ključni događaji u nastanku PA. Molekularne promene uključene u patogenezu ovih tumora znatno su manje izučavane i okarakterisane, a podaci o genetičkim polimorfizmima kao faktorima rizika za razvoj PA ili kao prognostičkim faktorima, gotovo da su nepostojeći . Cilj: Cilj ovog rada bio je da se ispita potencijalna ulogu nekoliko polimorfizama u genima koji su uključeni u apoptozu i kontrolu ćelijskog ciklusa (survivin, TP53) i degradaciju i remodeliranje ekstracelularnog matriksa (matriksna metaloproteinaza 9 - MMP-9), kao potencijalnih faktora susceptibilnosti za nastanak pleomorfnom adenoma i kao prognostičkih markera u populaciji Srbije. Materijal i metode: DNK je izolovana iz 74 parafinska uzorka pleomorfnih adenoma pacijenata operisanih na Klinici za Maksilo
...
facijalnu hirurgiju Stomatološkog fakulteta, Univerziteta u Beogradu. Kontrolna DNK je dobijena iz limfocita periferne krvi zdravih dobrovoljnih davalaca krvi, koji su odgovarali pacijentima u pogledu polne i starosne strukture. Analiza polimorfizama pojedinačnih nukleotida ("single nucleotide polymorphism"-SNP) u regionu promotora gena za survivin, na položajima -241 (C/T supstitucija) i -31 (G/C supstitucija), zatim u promotorskom regionu MMP-9 gena (-1562 C/T supstitucija), i konačno SNP Pro47Ser u TP53 genu, urađena je metodom lančane reakcije polimeraze (Polymerase Chain Reaction-PCR) i restrikcionom analizom (polimorfizmi dužine restrikcionih fragmenata odnsosno "Restriction Fragment Length Polymorphism-RFLP) zatim elektroforezom. Insercioni polimorfizam u TP53 gena, PIN3 Ins 16bp je analiziran pomoću PCR i gel elektroforeze. Asocijacija između genotipova i alela i rizika od razvoja PA, kao i kliničkih parametara tumora određena je korišćenjem logističke regresione analize...
Background: Genetic studies of salivary gland neoplasms including pleomorphic adenomas (PA) were mainly focused on chromosomal changes and several specific patterns of chromosome translocations have been described. Molecular changes involved in tumour pathogenesis are less well characterized, and data regarding genetic polymorphisms as risk factors for PA development are almost inexistent. Aim: The aim of this thesis was to investigate the putative role of several polymorphisms in genes involved in apoptosis (survivin), cell cycle control and apoptosis (TP53), and extracellular matrix degradation and remodeling (matrix metalloproteinases - MMP-9) as potential susceptibility factors and prognostic factors in Serbian patients with PA. Materials and Methods: DNA was extracted from 74 formalin fixed, paraffin embedded samples of PA that were surgically removed at the Clinic of Maxillofacial Surgery, School of Dental Medicine, University of Belgrade. Control specimens of DNA were extracted
...
from buccal swabs of healthy donors, sex and age matched with the patients group. Polymorphisms analysis of single nucleotide polymorphisms (SNPs) in the promoter region of the survivin gene, at positions -241 (a C/T substitution) and -31 (a G/C substitution), in the promoter region (-1562 C/T) of the MMP-9 gene, and Pro47Ser in the TP53 gene, was performed by PCR-RFLP followed by electrophoresis. The insertion polymorphism in the TP53 gene, PIN3 Ins 16bp was analyzed by PCR and gel electrophoresis. The association of genotypes and phenotypes with risk of PA development and clinical parameters of the tumor was determined using logistic regression analysis...
Faculty:
Универзитет у Београду, Стоматолошки факултет
Date:
15-07-2014
Keywords:
pleomorfni adenom / pleomorphic adenoma / genetički polimorfizmi / survivin / TP53 / matriksna metaloproteinaza 9 / PCR/RFLP analiza / genetic polymorphisms / survivin gene / TP53 gene / matrix metalloproteinase-9 (MMP-9) gene / PCR/RFLP analysis