Genetski trend osobina mlečnosti praćenih u progenom testu bikova crno-bele i holštajn frizijske rase
Genetic trend of milk production traits monitored in the progeny testing of Black and White and Holstein-Friesian bulls
Author
Beskorovajni, Radmila B.
Mentor
Đedović, Radica
Committee members
Bogdanović, Vladan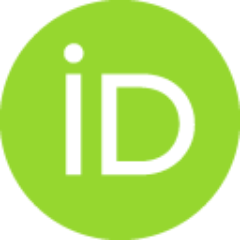 Petrović, Milan M.
Perišić, Predrag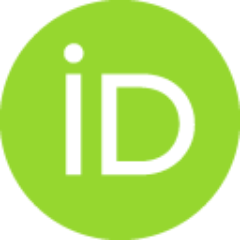 Petrović, Milun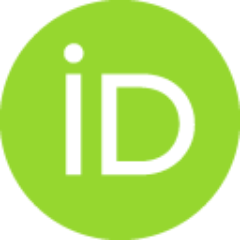 Abstract
Jedan od najvažnijih pokazatelja ostvarenog selekcijskog uspeha u populacijama goveda namenjenih za proizvodnju mleka jeste genetski trend osobina mlečnosti. Ispitivanje genetskog trenda uraĎeno je na osnovu podataka o proizvodnji 6022 krave, kćerke 62 bika crno-bele i holštajn frizijske rase, koji su progeno testirani u periodu od 1993 do 2008. godine. Za ispitivanje fenotipske i genetske varijabilnosti osobina mlečnosti korišćeni su proizvodni pokazatelji dobijeni u prve tri laktacije. Prosečne vrednosti, fenotipska i genetska varijabilnost izračunati su metodom najmanjih kvadrata (LS). Vrednost heritabiliteta je ustanovljena primenom metode najmanjih kvadrata (LS) i metode ograničene maksimalne verovatnoće (REML). Priplodna vrednost bikova procenjena je na osnovu BLUP modela oca. U laktaciji koja je prosečno trajala 357 dana, krave su proizvele 8043 kg mleka sa 3.56% mlečne masti, a u prosečnoj standardnoj laktaciji 7360 kg mleka sa 3.55% mlečne masti. Prosečan uzrast pri prvom telj
...
enju iznosio je 808 dana, dok je ukupan prosečan uzrast bio 1237 dana. Servis period je trajao prosečno 149 dana. Ustanovljen je visoko značajan uticaj slučajnog faktora (bika-oca) i fiksnih faktora (farme, godine, sezone teljenja i redosleda laktacije) na sve osobine mlečnosti u celoj i standardnoj laktaciji (P< 0.01). Naslednost svih osobina mlečnosti bila je niska. Heritabiliteti dobijeni primenom metode najmanjih kvadrata za prinos mleka, sadržaj mlečne masti, prinos mlečne masti i 4% MKM u standardnoj laktaciji bili su 0.109, 0.047, 0.098 i 0.106, respektivno. Koeficijenti naslednosti dobijeni REML metodom imali su veće vrednosti za sve osobine mlečnosti u standardnoj laktaciji: 0.148, 0.086, 0.128, 0.138, po istom redosledu osobina...
One of the most important indicators of success in breeding dairy cattle is the genetic trend of milk traits. This genetic trend was tested using data on production of 6022 cows, daughters of 62 Black and White and Holstein-Friesian bulls, progeny tested in the period 1993- 2008. Indicators of production achieved in the first three lactations were used to test phenotypic and genetic variability of milk traits. Average values, phenotypic and genetic variability were calculated by the Least Squares Method (LS). Heritability value was determined by the Least Squares Method (LS) and Restricted Maximum Likelihood Method (REML). Breeding value was estimated on the Best Linear Unbiased Prediction (BLUP) model of sires. Cows produced 8043 kg of milk with 3.56% milk fat in the average 357-day lactation, and 7360 kg of milk with 3.55% milk fat in the average standard lactation. Average age at first calving was 808 days, while the total average was 1237 days. On average, service period lasted 149
...
days. A highly significant effect of a random factor (sire) and fixed factors (farm, year, calving season and order of lactation) on all milk traits was determined in the whole and the standard lactation (P< 0.01). Heritability of all milk traits was low. Coefficients of heritability for milk yield, milk fat content, fat yield and 4% FCM in the standard lactation, calculated using the Least Squares Method were 0.109, 0.047, 0.098 and 0.106, respectively. Coefficients of heritability calculated using the REML method were higher for all milk traits in the standard lactation: 0.148, 0.086, 0.128, and 0.138, respectively...
Faculty:
Универзитет у Београду, Пољопривредни факултет
Date:
10-04-2014
Projects:
Keywords:
genetski trend / genetic trend / progeni test / mlečnost / fenotipska varijabilnost / crno-bela rasa / holštajn frizijska rasa / progeny testing / milk yield / phenotypic variability / Black and White cattle / Holstein-Friesian cattle.