Istraživanje i razvoj modela izvrsnosti za stomatološku zdravstvenu zaštitu
Research and development models of excellence for dental health
Author
Tekić, Jasmina
Mentor
Marković, Dejan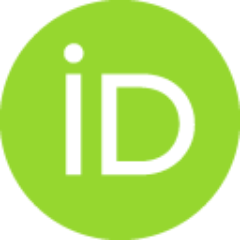 Committee members
Majstorović, Vidosav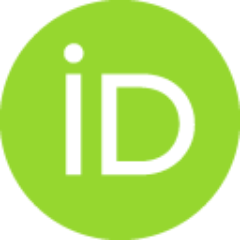 Latinović-Nikodijević, Angelina
Babić, Momčilo
Jovanović, Svetlana

Abstract
Predmet istraživanja u ovoj tezi je izvrsna usluga u stomatološkoj praksi. Kako je definisati, kako je modelirati, kako razviti model organizacije stomatološke zdravstvene zaštite, čija usluga će imati ove karakteristike. Sve ove aspekte treba razmatrati kao model koga treba primeniti u Srbiji, gde se ovim pitanjima u poslednjih nekoliko godina pridaje posebna pažnja, ali ne za ovu oblast, već za neke druge grane medicine. Iz tih razloga ova istraživanja imaju poseban značaj. Osnovni cilj ovih istraživanja je da se razvije model za izvrsnu stomatološku organizaciju koja će sama od sebe da generiše izvrsnu stomatološku uslugu. Danas imamo razvijene modele organizacija koje upravljaju kvalitetom svog biznisa primenjujući modele poslovne izvrsnosti. Naravno, ovde se radi o organizacijama koje generišu proizvode ili usluge svetske klase kvaliteta. Zato je sekundarni cilj ovih istraživanja da se na bazi iskustva iz razvijenih zemalja, izvrši ocena dostigntog nivoa upravljnja kvalitetom u SZ
...
Z u našoj zemlji, pa da se na bazi toga projektuje model izvrsne stomatološke organizacije koja će davati i izvrsne stomatološke usluge.
The research presented in this thesis is excellent service in a dental practice. How to define it , how to model , how to develop a model of the dental care system , whose services will have these features . All these aspects should be considered as a model which should be applied in Serbia , where these issues in recent years given special attention , but not in this area , but for some other branches of medicine . For these reasons, this study is of particular importance . The main objective of this research is to develop a model for excellent dental organization that will by itself generate excellent dental care. Today, we have developed models of organizations that manage the quality of their business by applying the model of business excellence . Of course , we're talking about organizations that generate products or services of world class quality . Therefore, the secondary objective of this research is based on the experiences of developed countries , to carry out evaluations do
...
stigntog upravljnja level of quality in the SHC in our country , and that is the basis of designing a model of excellent dental organization that will provide and excellent dental care.
Faculty:
Универзитет у Београду, Стоматолошки факултет
Date:
07-07-2014
Keywords:
Stomatološka zdravstvena zaštita / Dental Helath Care / Izvrsnost / Kvalitet / Model / Excellence / Quality / Model