Morfološke, genetske i proizvodne karakteristike populacije medonosnih pčela (Apis mellifera L.) u zavisnosti od sastava fitocenoza severne i centralne Grčke
Morphological, genetical and productive characteristics of honey bee (Apis mellifera L.) populations in the phytosociological composition of north and central Greece
Doktorand
Charistos, Leonidas G.
Mentor
Mladenović, Mića
Članovi komisije
Đedović, Radica
Stanisavljević, Ljubiša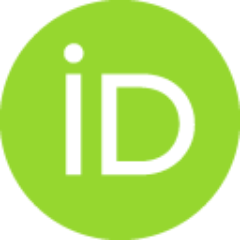 Buga, Marija
Hatjina, Fani

Sažetak
Iako Grčka predstavlja veoma važnu zemlju kad je reč o pčelarstvu, ona ne raspolaže organizovanim sistemom selekcije i proizvodnje matica. TakoĎe, iako postoje istraživanja koja genetski i morfološki izdvajaju neke od populacija medonosnih pčela, ne postoje nikakvi podaci o njihovim produktivnim karakteristikama, pa samim tim ni o kvalitetu matica koje se proizvode. Intenzivne pčelarske aktivnosti, kupoprodaja pčela i matica i migracije pčelinjih društava su dovele do uvoĎenja mnogih hibrida, tako da su preovladale hibridne gajene populacije pčela podvrste A. mellifera macedonica. U severnoj i centralnoj Grčkoj, gde su, kako smatra Ruttner (1988), u početku postojale dve podvrste medonosne pčele: A. m. macedonica i A. m. cecropia, proizvode se matice čije produktivne karakteristike nisu poznate. U produktivne karakteristike se ubrajaju broj pčela i ćelija legla u toku godine, sakupljanje meda i nektara, agresivnost, tendencija ka rojenju, higijensko ponašanje. Tu se takoĎe ubrajaju i m
...
erenja anatomskih karakteristika matica, kao što je broj ovariola i prečnik spermateke. Odabrano je ispitano četiri populacija pčela sa različitih područja severne Grčke i sprovedena analiza na genetskom nivou, morfološkim i produktivnim osobinama. Jedna populacija pčela iz Larise, jedna sa Halkidikija i dve populacije pčela iz zapadne Makedonije (Kastoria i Arta). Po prvi put je obavljeno istraživanje gorenavedenih karakteristika matica, koje su izabrane populacije proizvele i zabeležene su značajne razlike u svim merenim karakteristikama ispitivanih matica. UtvrĎeno je da se u pogledu anatomskih karakteristika ispitivane matice meĎusobno statistički značajno ne razlikuju, i da su te vrednosti u skladu sa vrednostima koje je postavila Akreditovana laboratorija za utvrĎivanje kvaliteta matica. Blaga tendencija ka superiornosti po pitanju broja ovariola se javila samo kod ispitivanih matica iz Larise. Velike razlike su naĎene izmeĎu ispitivanih populacija u pogledu prolećnog razvoja, sa primetnom superiornošću populacije pčela sa Halkidikija, zbog najboljeg prilagoĎavanja na lokalne uslove sredine. Ista populacija pčela je sakupljala i više polena i meda u odnosu na ostale. Imala je, takoĎe, i izraženo higijensko ponašanje i malu tendenciju ka rojenju...
Even though Greece is an important country when it comes to beekeeping, it does not have an organized system for the selection and production of honey bee queens. Also, while there are studies that distinguish the Greek honey bee populations on genetic and morphological bases, there is no data on the productive characteristics of these bee populations and therefore no data on the quality of the produced queen bees. Due to increased beekeeping activity, the trade of honey bee queens as well as the migration of colonies have brought great hybridization and, in particular to the populations of A. m. macedonica. In Northern and Central Greece, where in the past originally A. m. macedonica and A. m. cecropia existed, respectively according to Ruttner (1988), queen bees with unknown productive characteristics are being produced. Productive characteristics include the fluctuations of bee populations and brood cells during the year, the collection of honey and pollen, the aggressiveness, the t
...
endency to swarm, the prevalence of diseases in relation to hygienic behavior, and the specific anatomic characteristics of queen bees, such as the number of ovariols and the diameter of spermatheca. In this study, four populations have been selected to be characterized genetically, morphologically and productively. One population from Central Greece (Larisa), one from the main beekeeping area in North Greece (Chalkidiki) and two from Western Macedonia (Kastoria and Arta). For the first time, a record of the above mentioned characteristics has been made for the queen bees produced by the selected populations, and important differences have been recorded in all of the measured characteristics of the queen bee populations. When it comes to the anatomic characteristics of the queen bees, no significant difference was found, with values higher than the limits set by the Accredited Laboratory for the Certification of Honey Bee Queen's Quality. When it comes to the number of ovarioles, a slight trend of dominance occurred in the population from Larisa. The differences that have been found in respect of the rest of the characteristics focus on the tendency of the bee populations to grow in the spring, with the distinctive dominance of the population from Chalkidiki, probably as an adjustment to the local conditions...
Fakultet:
Универзитет у Београду, Пољопривредни факултет
Datum odbrane:
29-03-2014
Ključne reči:
matica medonosne pčele / honey bee queen / prozvodne osobine / genom / varijabilnost / morfometrija / productive characteristics / genome / variability / morphometrics