Taksonomija i uticaji staništa na karakteristike planinskog javora (Acer heldreichii Orph.) u Srbiji
Taxonomy and site influences on Greek Maple (Acer heldreichii Orph.) in Serbia
Author
Perović, Marko
Mentor
Cvjetićanin, Rade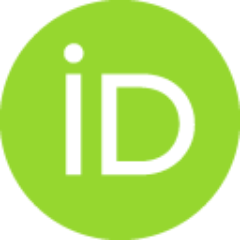 Committee members
Knežević, Milan
Šijačić-Nikolić, Mirjana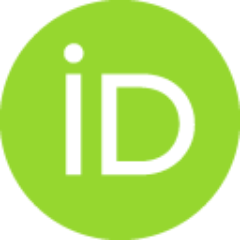 Stevanović, Vladimir
Galović, Vladislava

Abstract
U radu su proučavane taksonomske karakteristike populacija planinskog javora (Acer heldreichii Orph.) u Srbiji i nekim zemljama u okruženju, kao i ekološke karakteristike u kojima se nalaze proučavane populacije. Za područje istraživanja je odabrano osam lokaliteta od kojih je šest u Srbiji, a to su planinski masivi: Rudnik, Goč, Jastrebac, Stara planina, Golija i Javorje. Osim toga, proučavanja su vršena i u prašumi "Perućica" u okviru nacionalnog parka "Sutjeska" u Bosni i Hercegovini i prašumi "Biogradska gora" u okviru istoimenog nacionalnog parka u Crnoj Gori. Proučene ekološke karakteristike staništa su: klimatske, orografske, edafske (geološke i pedološke) i fitocenološke. Na osnovu klimatskih podataka su određene opšte odlike klime u istraživanompodručju i izračunati sledeći parametri: bioklimatska klasifikacija po Lang-u i Kepen-u, hidrični bilans po Torntvajt-u, Kernerov stepen kontinentalnosti, De Martonov indeks suše i pluviometrijska agresivnost klime po metodu Furnijea. S
...
koro sve populacije se nalaze u uslovima perhumidne klime po Torntvajtovom klimatskom indeksu, a po Kepenu u zoni vlažne umerene klime sa oštrim zimama. Analizom edafskih faktora utvrđeno je prisustvo 10 različitih geoloških podloga; najčešće su prisutne kisele silikatne stene, ali mogu biti i krečnjaci. Ustanovljena su četiri tipa zemljišta, najčešće kisela smeđa, a prisutni su i smeđa zemljišta na krečnjaku, krečnjačko-dolomitne crnice i humusno-silikatna zemljišta. Analizirana zemljišta su pretežno srednje duboka do duboka, relativno dobro obezbeđena hranljivim materijama, a hemijska reakcija se kreće od ekstremno kisele do blago bazične. Planinski javor se na proučenim lokalitetima pojavljuje u dve biljne zajednice, kao edifikator u zajednici planinskog javora i bukve (Aceri heldreichii-Fagetum B. Jov. 1957) i kao diferencijalna vrsta u zajednici bukve, jele i smrče (Piceo-Abietetum Čol. 1965). Za utvrđene zajednice su određeni spektri životnih oblika, ekoloških karateristika i arealtipova. Obe zajednice po spektru životnih oblika imaju hemikriptofistko-geofitsko-fanerofitski karakter, po odnosu prema vlazi su mezofilne, prema snabdevenosti zemljišta hranljivim materijama mezotrofne, prema temperaturi mezotermne, a prema svetlosti sciofilne-polusciofilne...
Taxonomic characteristics of Greek maple (Acer heldreichii Orph.) in Serbia and some surrounding countries, as well as ecological conditions in which these populations grow were studied in this research. Eight localities were chosen for this research, six of them are in Serbia. They are: Rudnik, Goč, Jastrebac, Stara planina, Golija i Javorje Mts. Apart from them, primeval forest "Perućica", placed inside "Sutjeska" national park in Bosnia and Herzegovina, and primeval forest "Biogradska gora", placed inside of the national park of the same name in Montenegro, were also take into research. Researched ecological site characteristics are: climate, orographic conditions, geologic bedrocks, soils and plant communities. Common climate characteristics were established on the basis of meteorological data and following parameters were calculated: bioclimatic classification according to Lang and Keppen, Thornthwaite`s climate indices, climate continentality level, water drainage type and pluvio
...
metric climate aggression. Almost all populations are situated in perhumid climate according to Thornthwaite`s climate index, and in moist temperate climate with sharp winters according to Keppen's classification. Ten different bedrocks are found by edaphic factors analysis; most frequent are acidic siliceous rocks, but limestone occurs also. Four soil types were found, mostly acidic brown soils, but brown soils on limestone, limestonedolomite black soils and rankers occur also. Soils are mostly moderately deep to deep, relatively well provided with nutritional materials, and their reaction varies from extremely acidic to mildly basic. Greek maple in researched localities occurs in two plant communities. It is a dominant species in Greek maple-beech community (Aceri heldreichii-Fagetum B. Jov. 1957) and differential species in beech-fir-spruce community (Piceo-Abietetum Čol. 1965). Spectra of life forms, ecological characteristics and distribution types were constructed on the basis of phytocoenological research...
Faculty:
Универзитет у Београду, Шумарски факултет
Date:
04-04-2014
Keywords:
planinski javor / Greek maple / Acer heldreichii / taksonomija / ekologija / mikrosateliti / varijabilitet / fitocenoze / Acer heldreichii / taxonomy / ecology / microsatellites / variability / plant communities