Razmnožavanje nekih ugroženih vrsta karanfila (Dianthus L.) metodom mikropropagacije
Propagation of some endangered carnation species (Dianthus L.) using micropropagation method
Author
Marković, Marija J.
Mentor
Grbić, Mihailo
Committee members
Đukić, Matilda
Tomićević-Dubljević, Jelena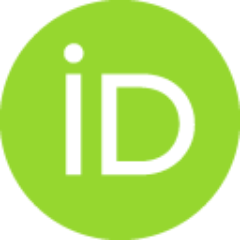 Stojičić, Dragana.
Đunisijević-Bojović, Danijela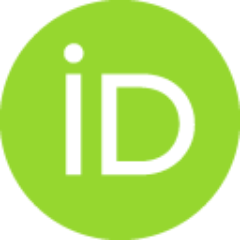 Abstract
Cilj sprovedenih istraživanja bio je utvrđivanje kompletnog i detaljnog protokola mikropropagacije ugoženih taksona D. serotinus, D. pinifolius i D. giganteiformis ssp. kladovanus čime bi bilo omogućeno brzo i efikasno dobijanje velikog broja biljaka, bez pritiska na prirodnu populaciju. Sterilna kultura in vitro uspešno je uspostavljena korišćenjem semena kao polaznog materijala, što omogućava očuvanje genetske varijabilnosi populacije, a klijavost semena je bila visoka: 88% - D. giganteiformis ssp. kladovanus, 92% - D. pinifolius i 96% - D. serotinus. U fazi multiplikacije ispitano je dejstvo različitih koncentracija fitohormona BAP i NAA, tipa eksplanta, koncentracije MS soli i različite pH vrednosti hranljive podloge. Kod sva tri ispitivana taksona najuspešnija regeneracija izdanaka je bila na podlogama sa niskom koncentracijom hormona: 0,44 μM BAP i 0,54 μM NAA, uz korišćenje vršnih reznica kao tipa eksplanta. Kod D. serotinus i D. giganteiformis ssp. kladovanus povoljnije su se p
...
okazale podloge sa 1/2MS koncentracijom mineralnih soli, dok kod D. pinifolius treba koristiti MS podloge. Optimalna pH vrednost hranljive podloge u fazi multiplikacije za D. pinifolius iznosi 5,8. Suprotno očekivanjima za D. serotinus, koji na svom prirodnom staništu raste na alkalnom zemljištu (pH = 8,0), optimalna pH vrednost podloge takođe je 5,8, dok su zadovoljavajući rezultati postignuti i pri pH = 6,8. D. giganteiformis ssp. kladovanus se uspešno može gajiti na podlogama čija je pH vrednost 5,8 ili 6,3. Povećanje pH vrednosti podloga uticalo je na pojavu vitrifikacije, inhibiranje rasta izdanaka i na pojavu nekroza. Kod sva tri ispitivana karanfila, najpovoljnijom se pokazala saharoza u koncentraciji 30 gL-1 kao izvor ugljenika u podlogama za umnožavanje izdanaka, a zadovoljavajući rezultati su dobijeni i korišćenjem 30 gL-1 dekstroze, dok fruktozu treba izbegavati. Takođe, pokazano je da opadanje pH vrednosti nakon autoklaviranja zavisi od vrste i koncentracije šećera i da najmanje opada kada se koristi saharoza, a najviše ukoliko je u podlozi fruktoza...
The aim of conducted research was to determine the complete and detailed protocol for the micropropagation of endangered taxa D. serotinus, D. pinifolius i D. giganteiformis ssp. kladovanus. In that way, rapid and efficient propagation of large number of plants will be enabled, without overharvesting of the natural populations. Sterile in vitro culture was established using the seed as a initial material, and the germination in vitro was high: 88% - D. giganteiformis ssp. kladovanus, 92% - D. pinifolius i 96% - D. serotinus. In the multiplication phase, the effect of different concentrations of phytohormones BAP and NAA, explant type, concentration of MS salts and influence of different pH value of the media, were investigated. The most successfull shoot regeneration of all three investigated taxa was on the media supplemented with low hormone concentration: 0,44 μM BAP and 0,54 μM NAA, when terminal cuttings were used as explants. For micropropagation of D. serotinus and D. giganteifo
...
rmis ssp. kladovanus best results were achieved on half-strength MS media, however, for D. pinifolius the MS concentration of mineral salts should be used. The optimal pH value in the multiplication phase for D. pinifolius is 5.8. The species D. serotinus grows on alkaline soils (pH = 8,0) in its natural habitat, but contrary to expectations, the optimal pH value of medium was 5.8, and the good results was also achieved on media with pH = 6.8. D. giganteiformis ssp. kladovanus can be grown successfully on media with pH value 5.8 or 6.3. Increasing the pH value of the media caused vitrifications, inhibitions of growth and shoot necrosis. Regarding carbohydrate source, for all three investigated taxa, the best results were obtained using 30 gL-1 sucrose, and the good results were also achieved on media supplemented with 30 gL-1 glycose. However, adding fructose in the multiplication media should be avoided. Also, research showed that decrease of pH value after autoclaving depends on type and concentration of the sugar, and the decreasing is minimal when sucrose is added in media, and it is maximal when the fructose is added...
Faculty:
Универзитет у Београду, Шумарски факултет
Date:
04-11-2014
Projects:
Keywords:
D. serotinus / D. serotinus / D. pinifolius / D. giganteiformis ssp. kladovanus / kultura in vitro / ugrožene vrste / izvor ugljenika / pH vrednost podloge / ožiljavanje in vitro i ex vitro / aklimatizacija / D. pinifolius / D. giganteiformis ssp. kladovanus / in vitro culture / endangered species / carbohydrate source / pH value of the media / rooting in vitro and ex vitro / acclimatization
Related items
Showing items related by title, author, creator and subject.
Dulović, Marija Z.

(Универзитет у Београду, Медицински факултет,

09-09-2015

)

Jeremić, Ivica P.

(Универзитет у Београду, Медицински факултет,

29-05-2013

)

Janjetović, Kristina

(Универзитет у Београду, Медицински факултет,

30-06-2014

)