Primeni in vitro i in silico metoda za predviđanje lek-hrana interakcije : tablete sa modifikovanim oslobađanjem nifedipina
Application of in vitro and in silico methods for the prediction of drug-food interactions: nifedipine modified release tablets
Author
Ilić, Marija D.
Mentor
Parojčić, Jelena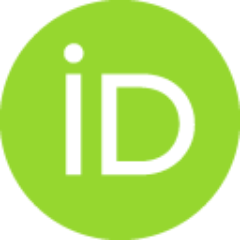 Committee members
Ibrić, Svetlana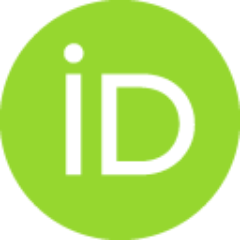 Pejanović, Vjera

Abstract
Apsorpcija lekovitih supstanci iz oralno primenjenih preparata predstavlja složen proces na koji mogu uticati brojni faktori, kao što su fizičko-hemijska svojstva lekovite supstance, karakteristike farmaceutskog oblika leka i fiziološki faktori na mestu apsorpcije. Prisustvo hrane u gastrointestinalnom traktu dodatno doprinosi složenosti procesa apsorpcije i može da dovede do promena fizioloških uslova ili fizičko-hemijskih interakcija lekova i određenih sastojaka obroka, koje mogu da izazovu promene u brzini i/ili stepenu apsorpcije istovremeno primenjenog leka. Predviđanje uticaja hrane tokom razvoja lekova i procena ovih efekata na farmakokinetiku leka imaju veliki značaj u savremenim istraživanjima i postižu se primenom in silico, in vitro i in vivo metoda. U literaturi su opisani različiti efekti hrane na brzinu i stepen apsorpcije nifedipina i predložena različita objašnjenja uočenih fenomena. Većina sprovedenih ispitivanja ukazuje da je apsorpcija nifedipina u prisustvu hrane sp
...
ecifična za formulaciju lekovitog preparata, odnosno da zavisi od vrste farmaceutskog oblika i sastava formulacije. Cilj ovog istraživanja je bila biofarmaceutska karakterizacija fizičko-hemijskih interakcija između hrane i različitih, komercijalno dostupnih, preparata sa modifikovanim oslobađanjem nifedipina i procena mogućnosti primene različitih in vitro i in silico metoda za predviđanje uticaja hrane. U okviru eksperimentalnog rada detaljno su analizirani literaturni in vivo podaci primenom konvencionalnih farmakokinetičkih metoda (Wagner-Nelson, Loo-Riegelman i numerička dekonvolucija) i sprovedeno je in vitro ispitivanje rastvorljivosti i brzine rastvaranja nifedipina iz tableta tipa osmotske pumpe i hidrofilnih matriks sistema pod različitim eksperimentalnim uslovima. U okviru in silico ispitivanja razvijeni su i validirani fiziološki zasnovan farmakokinetički model gastrointestinalne simulacije i model veštačke neuronske mreže. Mogućnost uspostavljanja in vitro – in vivo korelacije ispitana je primenom dekonvolucionog i konvolucionog pristupa...
Oral drug absorption is complex process affected by a number of factors related to drug substance physicochemical properties, dosage form characteristics and physiological conditions after drug administration. Presence of food within the gastrointestinal tract is an additional factor that contributes to this complexity, since it can alter physiological conditions or cause physicochemical interactions of drug and meal components, changing the rate and/or extent of drug absorption. Prediction of oral drug absorption and food effect have been increasingly important in drug development, by using in silico, in vitro and in vivo methods. Literature data on various food effects on rate and extent of nifedipine absorption are available from a number of sources and different potential interaction mechanisms have been suggested. Majority of studies reports that nifedipine food effect is formulation specific, depending on dosage form characteristics and product composition. The aim of the present
...
study was biopharmaceutical characterisation of physicochemical interactions of food and different commercially available nifedipine modified release dosage forms and evaluation of applicability and usefulness of different in vitro and in silico methods predictive of food effect. Detailed analysis of the literature data on nifedipine pharmacokinetics was performed by applying conventional pharmacokinetic methods (Wagner-Nelson, Loo-Riegelman and numerical deconvolution). In vitro solubility and dissolution testing of nifedipine osmotic tablets and hydrophilic matrix tablets were performed under various experimental conditions. In silico modeling was employed by development and validation of physiologically based pharmacokinetic model of gastrointestinal simulation and artificial neural network. In vitro – in vivo correlation was evaluated using deconvolution and convolution approach...
Faculty:
Универзитет у Београду, Фармацеутски факултет
Date:
28-12-2015
Keywords:
predviđanje apsorpcije / absorption prediction / food effect / nifedipine / dissolution / gastrointestinal simulation / artificial neural network / in vitro – in vivo correlation / uticaj hrane / nifedipin / brzina rastvaranja / gastrointestinalna simulacija / veštačka neuronska mreža / in vitro – in vivo korelacija