Karakterizacija i procena kritičnih parametara stabilnosti tableta olanzapina i aripiprazola primenom eksperimentalnog dizajna
Characterization and evaluation of critical stability parametars of olanzapine and aripiprazole tablets using experimental design
Author
Đorđević Filijović, Nataša M.
Mentor
Nikolić, Katarina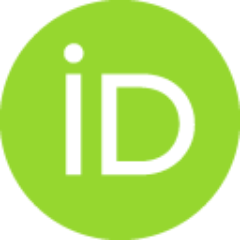 Committee members
Agbaba, Danica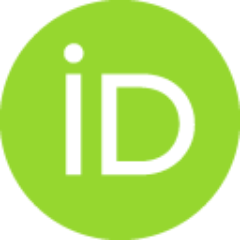 Antonijević, Milan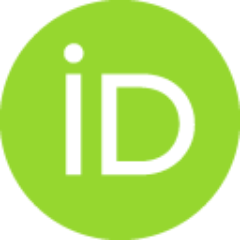 Pejanović, Vjera

Abstract
Uspešno formulisanje stabilnog i delotvornog farmaceutskog preparata zahteva pažljiv odabir pomoćnih supstanci, s obzirom da one mogu da stupe u interakciju sa aktivnim supstancama. Interakcije između lekovitih i pomoćnih supstanci mogu dovesti do fizičke i hemijske nestabilnosti farmaceutskog proizvoda. Za potrebe razvoja olanzapin film tableta sprovedeno je ispitivanje kompatibilnosti olanzapina sa pomoćnim supstancama predloženim za razvoj formulacije. U izvedenim studijama su detaljnije ispitani oni ekscipijensi za koje je pokazano da utiču na stabilnost aktivne supstance. Međusobne interakcije su ispitane praćenjem sadržaja nečistoća primenom visoko efikasne tečne hromatografije (engl. High Pressure Liquid Chromatography, HPLC) metode, zatim primenom termalnih tehnika kao što su diferencijalno skenirajuća kalorimetrija (engl. Differential Scanning Calorimetry, DSC) i termogravimetrijska analiza (engl. Thermogravimetric Analysis, TGA). Dodatno, izvedena je procena fizičke kompatibi
...
lnosti primenom difrakcije x-zraka iz supstanci u čvrstom stanju (engl. X-Ray Powder Diffraction, XRPD). Prema ICH (engl. International Conference on Harmonization) smernicama, sve nečistoće prisutne u farmaceutskim preparatima u količini većoj od 0,1% moraju da se kvantifikuju i identifikuju. U slučaju nečistoća sa potencijalno jakim ili toksičnim dejstvom kvantifikacija i identifikacija se izvode ispod ovog nivoa. Degradacioni proizvodi olanzapina, detektovani pod stres uslovima u studijama kompatibilnosti olanzapina i pomoćnih supstanci, kao i u studiji preliminarne stabilnosti olanzapin film tableta, su strukturno definisani primenom HPLC metode spregnute sa masenom spektrometrijom (engl. Mass Spectrometry, MS), preparativne HPLC metode, kao i IR (engl. Infrared Spectroscopy) i NMR spektroskopije (engl. Nuclear Magnetic Resonance Spectroscopy)...
Successful formulation of stabile and effective pharmaceutical products requires careful selection of excipients, due to their ability to interact with active pharmaceutical ingredients (APIs). API-excipient interactions could lead to physical or chemical instability of drug products. The compatibility testing of olanzapine and excipients proposed for formulation development was conducted to support development of olanzapine film-coated tablets. Excipients that were shown to influence the stability of API were more profoundly examined. Interactions were tested by monitoring the content of impurities. High pressure liquid chromatography (HPLC), as well as thermal methods, such as differential scanning calorimetry (DSC) and thermogravimetric analysis (TGA), were used for the evaluation of chemical compatibility. In addition, assessment of physical compatibility was performed using X-ray powder diffraction (XRPD). According to relevant International conference on harmonization (ICH) guide
...
lines all impurities present in new pharmaceutical products in the level greater than 0.1% must be quantified and identified. For impurities known to be unusually potent or to produce toxic pharmacological effects quantification and identification are performed below this level. Degradation products of olanzapine were detected under the stress experimental conditions in API-excipient compatibility study and preliminary stability study of olanzapine film-coated tablets. Their structural characterization was performed using HPLC coupled with mass spectrometry (MS), preparative HPLC, infrared (IR) and nuclear magnetic resonance (NMR) spectroscopy. Analysis of the content of impurities is very important test parameter during the stability testing of pharmaceutical products. It enables us to appropriately monitor quality of drug products during the defined shelf-life. The importance of this testing is especially emphasised for drug product where increase in the level of impurities represents critical stability attribute that could influence chemical, pharmacological, and toxicological drug product profile...
Faculty:
Универзитет у Београду, Фармацеутски факултет
Date:
25-12-2015
Keywords:
olanzapin / olanzapine / aripiprazol / interakcije lek-ekscipijensi / nečistoće / stres ispitivanja / polimorfizam / stabilnost / HPLC / validacija / hemometrija / eksperimentalni dizajn / PLS / QSRR / aripiprazole / API-excipient interactions / impurities / stress testing / polymorphism / stability / HPLC / validation / chemometrics / experimental design / PLS / QSRR