Značaj molekularne dijagnostike u evaluaciji kliničkog toka i ishoda malarije
The significance of molecular diagnostics in the evaluation of the clinical course and outcome of malaria
Author
Dakić, Zorica D.
Mentor
Pavlović, Milorad
Committee members
Đurković-Đaković, Olgica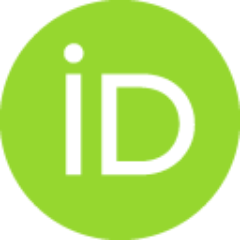 Mitrović, Sanja
Pelemiš, Mijomir
Miladinović-Tasić, Nataša

Abstract
Uvod: Malarija je najznaajnija parazitska infekcija u svetu. Procena je da je 2012. godine bilo 207 miliona sluajeva malarije sa 627.000 smrtnih ishoda u endemskim podrujima, posebno u tropskim i subtropskim regionima (97 zemalja). Brza i pouzdana dijagnoza malarije predstavlja osnovu za primenu odgovarajue terapije i povoljan terapijski ishod. Zlatni standard u dijagnostici malarije je još uvek mikroskopija, mada je s jedne strane subjektivna a s druge, posebno u odreenim klinikim situacijama, nedovoljno osetljiva metoda. Otuda je veliki pomak u dijagnostici predstavljalo uvoenje molekularnih tehnika, za koje je pokazano da imaju veu osetljivost i specifinost, ali nije do kraja jasan njihov stvarni kliniki znaaj. Cilj: Cilj ovog rada je procena klinikog znaaja real-time PCR-a (qPCR) u dijagnostici malarije, posebno u sluaju submikroskopske malarije, kao i da se ispita klinika upotrebljivost praenja DNK-nemije za procenu efekta antimalarine terapije. Metodologija: U istraživanje je ukl
...
jueno 109 ispitanika koji su boravili u malarinim podrujima, kod kojih je dijgnostik mlrije vršena n Odseku z przitologiju na Klinici za infektivne i tropske bolesti u Beogradu od jul 2010. do mj 2013. godine. Kod svih ispitanika prvo je raena mikroskopija a potom skrining qPCR gde je kao ciljni gen korišen visoko konzervirani region 18S rRNK gena. Pozitivni uzorci su potom ispitivani specijes-specifinim qPCR-om za identifikaciju etiri vrste roda Plasmodium: P. falciparum, P. vivax, P. ovale i P. malariae. Rezultati: Malarija je dijagnostikovana kod 45 simptomatskih bolesnika, od kojih je kod 42 mikroskopski potvrena. Kod ostala tri (6,7%) bolesnika, dijagnoza je postavljena indirektno, na osnovu adekvatnog terapijskog odgovora...
population in 97 countries. In 2012, 207 million cases and 627.000 deaths occurred in malaria-endemic regions, concentrated in the tropics and subtropical areas. A prompt diagnosis with accurate identification of species is crucial for adequate treatment. Conventional microscopic diagnosis, although still the gold standard, is highly subjective, depending on the skill of the microscopist. This has been overcome by molecular methods, which are constantly being improved for increased sensitivity and specificity. Objective: This study aimed to investigate the use of quantitative (q) real-time PCR as a confirmatory method for the diagnosis of malaria in diagnostically uncertain cases. Further aims included investigation of whether qPCR could be used for quantification of parasite density and for how long parasite DNA is detectable in patients receiving antimalarial therapy. Methodology: The study group included 109 individuals after their return from tropical and subtropical areas, tested
...
for malaria in the Parasitological Laboratory at the Hospital for Infectious and Tropical Diseases in Belgrade between July 2010 and May 2013. Patient blood samples were first examined by microscopy and tested for the presence of the parasite 18S rRNA gene by screening qPCR. All positive samples were subsequently analysed by species-specific qPCR for the detection of four Plasmodium species, including P. falciparum, P. vivax, P. ovale and P. malariae. Results: Malaria was diagnosed in 45 patients, all of which were clinically suspected of malaria. In 42 (93.3%), the diagnosis was based on microscopy, and three (6.7%) were patients with submicroscopic malaria (SMM), in whom the diagnosis was based on the favorable effect of antimalarials administered in clinically suspected patients...
Faculty:
Универзитет у Београду, Медицински факултет
Date:
15-07-2015
Projects:
Keywords:
malarija / malaria / Plasmodium species / diagnostics / molecular detection / quantitative real-time PCR / microscopy / comparison / parasitemia / vrste roda Plasmodium / dijagnostika / molekularna detekcija / kvantitativni real-time PCR / mikroskopija / poreenje / parazitemija