Ekspresija gena za ribozom-inaktivirajući protein (SoRIP2) kao marker za analizu embriogenog potencijala spanaća (Spinacia oleracea L. cv. Matador) in vitro
Expression of gene encoding ribosome-inactivating protein (SoRIP2) as a marker for the analysis of spinach (Spinacia oleracea L. cv. Matador) embryogenic potential in vitro
Doktorand
Milojević, Jelena D.
Mentor
Zdravković-Korać, Snežana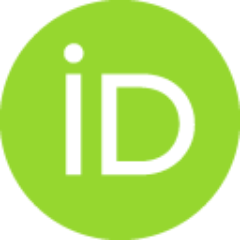 Članovi komisije
Savić, Jelena
Sabovljević, Aneta

Sažetak
Somatska embriogeneza je indukovana iz apikalnih fragmenata lateralnih korenova spanaća (Spinacia oleracea L.) sorte "Matador", gajenih u uslovima in vitro na indukcionom Murashige & Skoog medijumu koji je sadržao 20 μM α-naftilsirćetnu kiselinu (NAA) i 5 μM giberelnu kiselinu (GA3). Embriogeni potencijal je testiran na 30 nasumično odabranih klijanaca. Rezultati ukazuju da je regenerativni potencijal individualnih klijanaca bio vrlo varijabilan; sa frekvencom regeneracije od 0.3% do 100% i prosečnim brojem somatskih embriona (SE) po eksplantatu od 0.001 do 9.96. Samo 4 od 30 linija su imale visoku frekvencu regeneracije (85-100%), sa ukupno 227-347 SE regenerisanih sa 30 odsečaka korenova tokom 12 nedelja gajenja. Tokom prve subkulture (4 nedelje) regenerisala je samo jedna linija. Rezultati ukazuju da su jedinke sa visokim regenerativnim potencijalom retke u populaciji sorte "Matador". SE izolovani sa korenova istog klijanca su gajeni kao jedna linija na medijumu sa 5 μM kinetinom. S
...
a klijanaca čiji su korenovi korišćeni za indukciju regeneracije paralelno su izolovani i apikalni pupoljci i gajeni pojedinačno, u epruvetama na medijumu bez regulatora rastenja (BRR). Biljke koje su se razvile iz apikalnih izdanaka klijanaca i iz SE su se samooprašile i dale semena u uslovima in vitro. Na ovaj način, samooplođenjem in vitro i isklijavanjem sakupljenog semena, dobijene su 4 generacije potomačkih klijanaca označenih kao S1-S4. Korenovi ovih klijanaca su korišćeni za indukciju regeneracije SE i njihov embriogeni potencijal je upoređen sa roditeljskim. Embriogeni potencijal S1 i S2 linija je bio takođe vrlo varijabilan. Selekcijom potomstva sa najvećim embriogenim potencijalom dobijene su tri S3 i jedna S4 linija sa izuzetno visokim embriogenim potencijalom, koji je bio 33-53 puta veći u odnosu na majku-biljku. Frekvenca regeneracije ovih linija se kretala oko 100%, a sa 30 fragmenata korenova je izolovano ukupno 1339-2181 SE po klijancu tokom 12 nedelja. Sve linije su regenerisale tokom prve subkulture, 2-4 nedelje ranije u odnosu na roditeljsku liniju. Fragmenti korenova izolovani sa biljaka koje su se razvile iz SE (regeneranti) su imali sličan regenerativni kapacitet klijancu sa kog su indukovani...
Somatic embryogenesis was induced from apical sections of the lateral roots of spinach seedlings (Spinacia oleracea L. cv. Matador), cultivated in vitro on Murashige & Skoog induction medium supplemented with 20μM α-naphthaleneacetic acid (NAA) and 5 μM gibberellic acid (GA3). The capacity for somatic embryo formation was tested in 30 randomly chosen seedlings (lines). Results indicated that the regeneration potential is very variable among the seedlings, with the frequency of regeneration ranging from 0.3% to 100% and the mean somatic embryo (SE) number per explant ranging from 0.001 to 9.96. Only 4 out of 30 lines displayed high regeneration frequency (85-100%), with the total number of 227-347 SEs regenerated from 30 root sections over a 12-week period. Only one line regenerated during the first subculture (4 weeks). Results indicate that the lines with high embryogenic potential are very rare within the population of cultivar "Matador". SEs isolated from a single seedling were main
...
tained as a line on medium with 5μM kinetin. Apical shoots, isolated from the same seedlings, which have been used for the induction of regeneration, were cultivated separately in test tubes, on plant growth regulator-free medium. Plants derived from seedlings' apical shoots and SEs flowered, self-fertilised and set seeds in vitro. Thus, four generations of descendent seedlings, designated as S1-S4, were obtained by self-fertilisation and germination of the collected seeds in vitro. Roots of these seedlings were used for the induction of SE regeneration and their embryogenic capacities were compared to parental lines. The embryogenic capacities of S1 and S2 lines were also very variable. By selection of offspring with high embryogenic response and through further cycles of self-fertilisation, three S3 and one S4 line with extremely high embryogenic capacities, 33-35 fold higher than in the mother-plant, were obtained. The regeneration frequencies of these lines were approximately 100%, and 1339-2181 SEs were isolated from 30 root sections per seedling over a 12-week period. All lines regenerated during the first subculture, and 2-4 weeks earlier compared to parental lines. Root sections of plants regenerated from SE (regenerants) exhibited similar regeneration capacity as the respective seedling from which they originated...
Fakultet:
Univerzitet u Beogradu, Biološki fakultet
Datum odbrane:
09-07-2015
Projekti:
Ključne reči:
Spinacia oleracea / Spinacia oleracea / genotype / somatic embryogenesis / photoperiod / light intensity / gibberellins / SoRIP2 / SoGA20-ox1 / SoGA3-ox1 / SoGA2-ox1 / molecular markers / gene expression / genotip / somatska embriogeneza / fotoperiod / intenzitet svetlosti / giberelini / SoRIP2 / SoGA20-ox1 / SoGA3-ox1 / SoGA2-ox1 / molekularni markeri / ekspresija gena.