Procena korisnosti transvaginalnog ultrazvuka u predviđanju histopatološkog nalaza endometrijuma kod žena u perimenopauzi
Predictive value of transvaginal ultrasound in predicting histopathologic endometrium in perimenopausal women
Author
Mihajlović, Slađana J.
Mentor
Vasiljević, Mladenko
Committee members
Rakić, Snežana
Jurišić, Aleksandar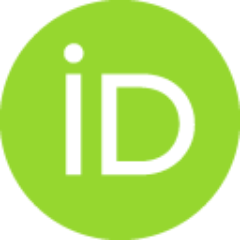 Stanišić, Slaviša

Abstract
Rezime: Cilj ovog istraživanja je bio da se proceni tačnost transvaginalnog ultrazvuka u otkrivanju maligniteta na endometrijumu kod perimenopauzalnih žena. Materijal i metode: U prospektivnoj studiji učestvovalo je 100 pacijentkinja u perimenopauzi kod kojih je otkrivena neka promena na endometrijumu ultrazvučnim pregledom ili su bile upućene na Ginekološko akušersku kliniku Narodni front u Beogradu u period od 1. septembra 2012.godine. Transvaginalnim ultrazvukom pregledana je svaka pacijentkinja uključena u istraživanje. Parametri ultrazvučnog pregleda sačinjavali su ultrazvučni skor. Rezultat: Rezultat dobijen regresionom analizom pokazuje da ovaj transvaginalni ultrazvučni skor ima prognostički značaj u otkrivanju maligniteta endometrijuma. Vrednost skora 8 pokazuje najbolju validnost u detekciji endometrijalnog maligniteta sa senzitivnošću 0,857 i specifičnošću 0,785. Zaključak: Prikupljene vrednosti transvaginalnog ultrazvučnog pregleda pokazuju veliku prediktivnu vrednost u otk
...
ivanju malignih promena na endometrijumu.
Summary: Purpose: The aim of this study was to assess the accuracy of transvaginal ultrasound in detecting endometrial malignancy in perimenopausal women. Material and methode: The cross-sectional study included 100 perimenopausal women who had changes on the edometrium discovered through a regular ultrasound check-up and were referred to Clinic of Gynecology and Obstetrics "Narodni Front" in Belgrade during the period from September 1, 2012 to September 1, 2013. Transvaginal ultrasound has been performed on each participant in the study. Parameters of the ultrasound examination composed a score system. Result: The results of regression analysis have shown that this transvaginal ultrasound score have independent prognostic value for detection of endometrial malignancy. Score system showed that the value 8 had the best validity for the detection of endometrial malignity with the sensitivity of 0.857 and specificity of 0.785. Conclusion: The collected transavginal ultrasound sample had h
...
igh predictive value for the discovery of malign changes on endometrium.
Faculty:
Универзитет у Београду, Медицински факултет
Date:
13-07-2015
Keywords:
ultrazvuk / ultrasound / perimenopausis / endometrial carcinoma / metrorrhagio / hyperplasio endometrii / endometrial polyps / endometrial thickness / perimenopauza / endometrijalni karcinom / krvarenje / endometrijalna hiperplazija / endometrijalni polip / debljina endometrijuma