The hypothalamic oxytocin receptors in the paraventricular nucleus in autonomic cardiovascular control
Oksitocinski receptori u paraventrikularnom jedru hipotalamusa u autonomnoj kontroli kardiovaskularnog sistema
Author
Lozić Đurić, Maja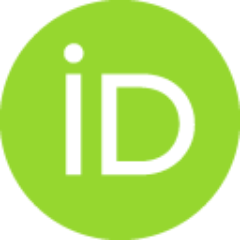 Mentor
Japundžić-Žigon, Nina
Committee members
Murphy, David
Radenković, Miroslav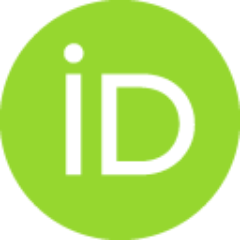 Beleslin, Branko
Bajić, Dragana

Abstract
The paraventricular nucleus (PVN) of the hypothalamus is an important integrative site of neuroendocrine control of the circulation. Herein I investigate the role of oxytocin receptors (OTRs) in the PVN in cardiovascular homeostasis. Experiments were performed in conscious male Wistar rats equipped with a radiotelemetric device. The PVN was unilaterally co-transfected with an adenoviral vector (Ad) engineered to over-express OTRs along with an enhanced green fluorescent protein (eGFP) tag. Control groups were PVN transfected with an Ad expressing eGFP alone or untransfected, sham rats (Wt). Rats were recorded without and with selective blockade of OTRs (OTX), both under baseline and stressful conditions. Baro-receptor reflex sensitivity (BRS) and cardiovascular short-term variability were evaluated using the sequence method and spectral methodology, respectively. Under baseline conditions OTR rats exhibited enhanced BRS and reduced blood pressure (BP) variability in comparison to eGFP
...
and Wt rats. Exposure to stress increased BP, BP variability and heart rate (HR) in all rats. In eGFP and Wt rats, but not in OTR rats, BRS decreased during exposure to stress. Pre-treatment of OTR rats with OTX reduced BRS and enhanced BP and HR variability under baseline and stressful conditions. In Wt rats pre-treated with OTX, BRS was decreased and BP variability was increased under baseline and stress while HR variability was increased only during stress. OTRs in PVN are involved in tonic neural control of BRS and cardiovascular short-term variability. The failure of this mechanism could critically contribute to autonomic deregulation in cardiovascular disease.
Paraventrikularno jedro hipotalamusa (PVN) predstavlja vaţan integrativni centar neuroendokrine kontrole cirkulacije. U radu je ispitivana uloga oksitocinskih receptora (OTR) u PVN-u u homeostazi kardiovaskularnog sistema.Eksperimenti su izvođeni na budnim, odraslim muţjacima Wistar soja pacova, kojima je ugrađen radiotelemetrijski uređaj radi praćenja i beleţenja kardiovaskularnih parametara. Primenom tehnike in vivo genskog transfera, u PVN su jednostrano ubrizgani adenovirusni vektori, konstruisani tako da sadrţe informaciju potrebnu za sintezu OTR i obeleţivača-zelenog fluorescentnog proteina (OTR grupa).Jednoj grupi kontrolnih ţivotinja je u PVN izvršen genski transfer adenovirusnih vektora koji dovode do ekspresije samo obeleţivača (eGFP grupa), dok je druga grupa kontrolnih ţivotinja ostala netransfecirana (Wt grupa). Snimanja kardiovaskularnih parametara su vršena u stanju mirovanja i tokom izlaganja stresu, i to na ţivotinjama kojima u PVN nije ubrizgavan selektivni antagonist
...
oksitocinskih receptora (OTX), ali i na ţivotinjama čiji su paraventrikularni oksitocinski receptori blokirani primenom OTX. Senzitivnost baroreceptorskog refleksa (BRS) određivana je metodom sekvenci, dok je u proceni kratkoročnog varijabiliteta kardiovaskularnog sistema korišćena spektralna analiza. Tokom mirovanja, kod ţivotinja u OTR grupi zabeleţeno je povećanje BRS, kao i smanjenje varijabiliteta krvnog pritiska u poređenju sa eGFP i Wt grupom. Izlaganje stresu je u svim grupama dovelo do povećanja vrednosti krvnog pritiska, srčane frekvencije, kao i varijabiliteta krvnog pritiska . U eGFP i Wt grupi, ali ne i u OTR grupi pacova, izlaganje stresu je dovelo do smanjenja BRS. Primena OTX u OTR grupije...
Faculty:
University of Belgrade, School of Medicine
Date:
06-10-2015
Projects:
Keywords:
Oxytocin receptor / Oksitocinski receptor / paraventrikularno jedro hipotalamusa / adenovirusni vektor / baroreceptorski refleks / varijabilitet krvnog pritiska / varijabilitet srčane frekvencije / paraventricular nucleus of the hypothalamus / adenoviral vector / baro-receptor reflex / blood pressure variability / heart rate variability