Senzitivnost i specifičnost definicije slučaja velikog kašlja
Sensitivity and specificity of case definition for pertussis
Author
Ristić, Mioljub
Mentor
Petrović, Vladimir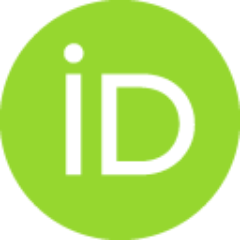 Committee members
Miladinov-Mikov, Marica
Veličković, Zoran
Stojadinović, Aleksandra
Jelesić, Zora
Zvezdin, Biljana

Abstract
Uprkos rezultatima postignutih imunizacijom, veliki kašalj je i danas vodeći uzrok smrti među zaraznim bolestima protiv kojih se sprovodi imunizacija. Postojanje različitih vrsta nadzora, prisutnih nedostataka laboratorijske dijagnostike oboljenja, slabosti u dostupnim definicijama slučaja velikog kašlja i neprepoznavanje oboljenja, otežavaju realno sagledavanje opterećenja velikim kašljem i poređenje postignutih rezultata u različitim zemljama. Postojeće definicije slučaja velikog kašlja nisu prihvatljive u svim uzrastima. Cilj istraživanja je bio da se na reprezentativnom uzorku Grada Novog Sada utvrdi: stopa incidencije velikog kašlja tokom jedne godine savremenog nadzora; senzitivnost i specifičnost definicija slučaja velikog kašlja, datih od strane Globalne pertusis inicijative za tri uzrasne grupe. U istraživanje je uključeno 213 ispitanika pacijenata iz sentinelnog nadzora nad velikim kašljem Doma zdravlja Novi Sad i 107 ispitanika pacijenata iz hospitalnog nadzora sa iste terit
...
orije koji su ispunjavali predložene definicije slučaja za tri uzrasne grupe (0-3 meseca; 4 meseca-9 godina života; 10 godina i stariji). Podaci za istraživanje dobijeni su popunjavanjem anketnog upitnika. Laboratorijsko testiranje sumnji na veliki kašalj sprovedeno je u Centru za mikrobiologiju Instituta za javno zdravlje Vojvodine. Kod pacijenata sa kašljem u trajanju do 21 dan testiranje je vršeno upotrebom PCR metoda, a kod pacijenata sa kašljem u trajanju više od 21 dan, dokazivanje oboljenja vršeno je upotrebom ELISA IgA i IgG seroloških testova. Potvrđenim slučajem velikog kašlja smatran je pacijent sa ispunjenom definicijom slučaja oboljenja i laboratorijskom potvrdom oboljenja, PCR ili ELISA testom. Procenjena stopa incidencije velikog kašlja u Novom Sadu je 237,7/100.000, a stopa incidencije hospitalizovanih u Novom Sadu je 16,4/100.000. Najviše stope incidencije velikog kašlja u sentinelnom nadzoru registruju se u uzrastu 10-14, a u hospitalnom u uzrastu od 7 do 9 godina. Senzitivnost, specifičnost i stepen verovatnoće pozitivnog rezultata testiranog simptoma/znaka iz predloženih definicija slučaja se razlikuju po uzrastima i po pojedinim simptomima/znacima. Predložene definicije slučaja u uzrastima od 4 meseca do 9 godina i u uzrastu od 10 godina i starijih imaju veću verovatnoću otkrivanja obolelih u hospitalnom u odnosu na sentinelni nadzor za pojedine simptome/znakove. Budući da je tokom istraživanja u sentinelnom nadzoru oboljenje potvrđeno kod svakog petog, a u hospitalnom kod svakog drugog testiranog pacijenta, predložene definicije slučaja se mogu koristiti u nadzoru nad velikim kašljem.
Despite all results achieved by immunization, pertussis is still the leading cause of death among vaccine preventable diseases. Different types of surveillance and laboratory confirmation of pertussis, weakness of existing case definitions for pertussis and broad spectrum clinical manifestation of disease, complicate overview of disease and result comparison of surveillance in different countries. The current pertussis case definition is not acceptable for all age groups of patients. The aim of this research was to determine: the pertussis incidence rate in population of Novi Sad during one year of modern surveillance; the sensitivity and specificity of clinical case definition for pertussis, given by the Global Pertussis Initiative for three age groups, with a representative sample of population in the City of Novi Sad. 213 patients from sentinel surveillance of pertussis Novi Sad Health Centre and 107 hospitalized patients from Novi Sad, who fulfilled criteria of case definition prop
...
osed for the three age groups (0-3 months, 4 months-9 years; 10 years of age and older), were included in the research. Research data obtained from a questionnaire. Laboratory testing of suspected cases were conducted at the Centre for Microbiology, Institute of Public Health of Vojvodina. For patients with coughing less than 21 days PCR method was used, and for patients with cough lasting more than 21 days, laboratory confirmation of disease was performed using ELISA IgA and IgG serological tests. Confirmed case of pertussis consider to be a patient with symptoms/signs according to proposed case definition and with laboratory confirmation of the pertussis, PCR or ELISA. Estimated incidence rate of pertussis for population in the city of Novi Sad was 237.7/100,000, and the pertussis incidence rate in hospitalized patient in Novi Sad was 16.4/100,000. The highest incidence rate of pertussis in the sentinel surveillance was registered in the age group 10-14 and in the hospital surveillance in the group 7 to 9 years of age. The values of sensitivity, specificity and positive likelihood ratio of symptoms/signs from the proposed case definition were calculated and they different by age and by certain symptoms/signs from proposed case definition. Certain symptoms/signs of the proposed case definition have a higher probability of detection among patients aged 4 months to nine, and at the age of ten year and older, in the hospital versus those in sentinel surveillance for pertussis. During research from the patients who were tested in sentinel surveillance every fifth was laboratory confirmed case and in the hospital surveillance every second patient was confirmed case, so the proposed case definitions can be used in the surveillance of pertussis.
Faculty:
Универзитет у Новом Саду, Медицински факултет
Date:
24-03-2016
Keywords:
veliki kašalj / Whooping Cough / epidemiološki nadzor / incidencija / senzitivnost i specifičnost / znaci i simptomi / Epidemiological Monitoring / Incidence / Sensitivity and Specificity / Signs and Symptoms